Educators
Chicago Metro History Day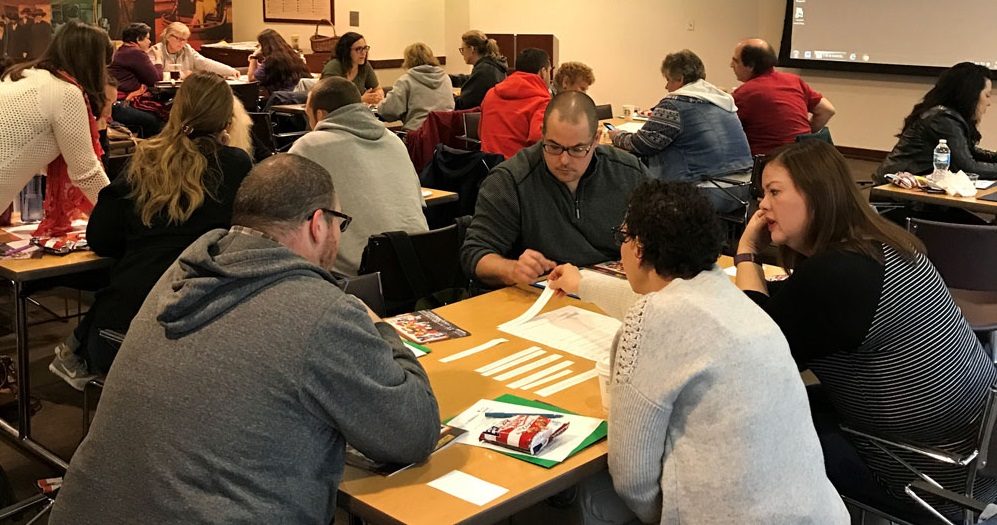 Why Do History Day?
History Day is a powerful tool for both teachers and students.
Students develop high-level academic skills as they conduct research and synthesize sources to build their own arguments. They develop important civic reasoning skills as they critically evaluate sources and connect their study of the past with the world they see around them today. History Day students build agency and confidence as they become subject-matter experts on their chosen topics and present their findings to the public.
History Day teachers become part of a community of practice with other dedicated and knowledgeable History Day teachers. They gain access to curricular materials, research resources, free virtual classroom visits by History Day staff, and professional development opportunities.
Want to learn more but aren't sure you're ready to commit to participating? Email cjohnson@chicagohistory.org to request a CMHD information packet!
Ready to participate? Read on!
Registering to Participate
History Day requires significant coordination from participating teachers and plenty of time for students. Participating schools should designate a contact History Day teacher who will be responsible for interfacing between the school and CMHD.
Connecting with Us
We welcome all and are committed to making History Day accessible to everyone. If you or your student(s) have needs that require additional accommodation, please contact us and let us know how we can support you.
Please 

contact us

 if you have any questions or would like to arrange for us to speak to your students.
Teachers can join our closed, teachers-only CMHD Facebook group to get the latest info first and connect with other History Day teachers!