Professional Development
Chicago Metro History Day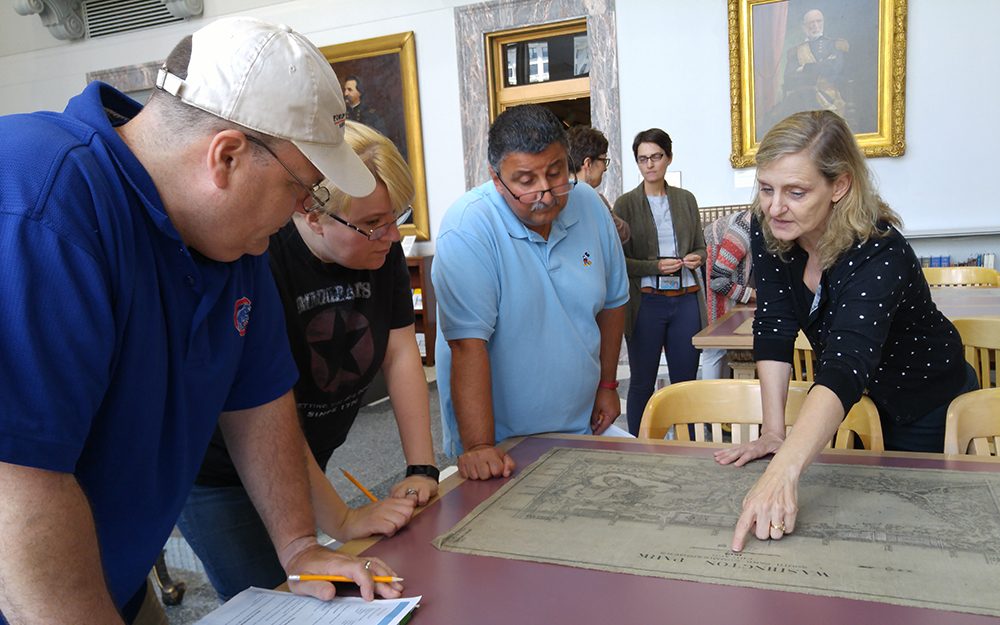 CMHD Professional Development
Check back here for upcoming professional development opportunities during the 2023-24 school year.
Past programs have included:
History Day 101 is our short introduction to CMHD, suitable for teachers who are considering History Day participation for the first time or returning after a hiatus in need of a refresher on program changes.
History Day Methods is an in-depth training that walks new teachers through all stages of the History Day program—theme and topic selection, research, annotated bibliographies, historical arguments, preparing a project, and preparing for the contest.