Research
Chicago Metro History Day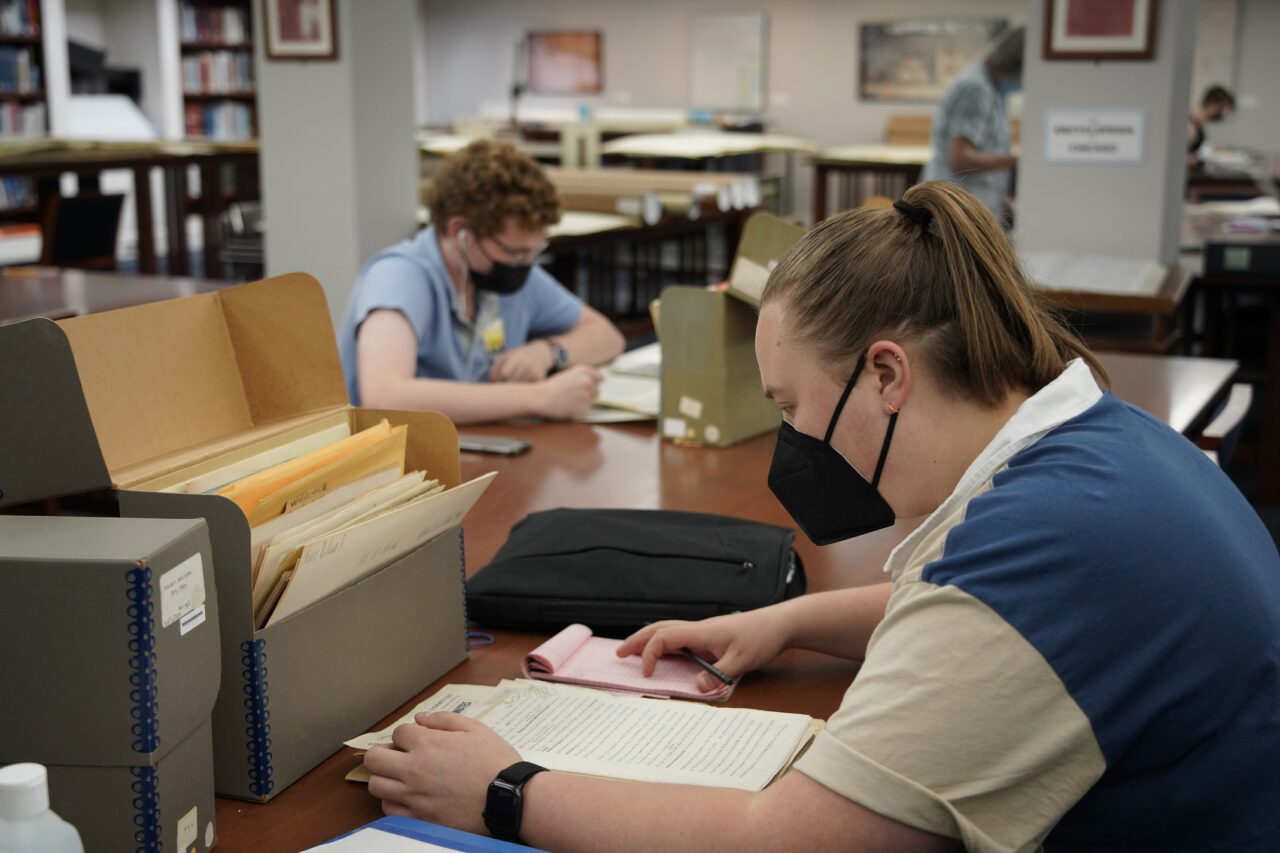 Start your research journey here!
Doing research is a key activity of the History Day. The sources found will help build knowledge, provide the images, text, and audio-visual evidence to develop an argument, and make the final project come alive. For general research support, including help finding quality online sources like books, newspapers, journal articles, etc., our partners at the NEIU Libraries are available to meet for 1-on-1 virtual Research Consultations and have even produced a video series about doing online research just for History Day students!
Every History Day project must have an annotated bibliography that is based on the research completed, so take good notes and record all the citation information while doing research.  Any time you find something useful in a source, take careful notes including the author, URL, date, and what you learned from the source. This will help you put together your bibliography and avoid plagiarism.
If you are just getting started, be sure to start on our Students page and check out the Five Steps for a Successful History Day project.
Resource Directory
Chicago Public Library
This video and this blog post will introduce you to everything CPL has to offer for History Day students.
Search the catalog for books, or browse Chicago History for guides to special collections, helpful timelines, and primary sources. The History Day/Fair page gathers gathers a selection of outstanding resources. Many require a library card or CPL eCard, available free to all Chicago residents.
Chicago/Illinois Portals and Digital Collections
Find collections at institutions such as universities, archives, and the Chicago History Museum that focus on Illinois state and Chicago history.
National Portals and Digital Collections
These national archives, libraries, and projects extend beyond Chicago or Illinois, or cover Chicago events of national importance.
Audio-Visual Resources
A number of the websites above will contain audio-visual sources too. While these sources are crucial for documentaries and websites, all researchers can gain primary and secondary source information from them.
Special Collections Libraries & Archives
Special Collections and Archives contain the saved material of people, organizations, and businesses. Often the only copy of a flier or brochure, newsletter, photograph, meeting minutes, reports, and letters are available at these institutions. Not all sources exist online—they form only the tip of the iceberg—and there is much more to discover by spending time at a special collections and archives.  Each library contains different, unique material which are called "manuscripts and papers" or "records." Their online finding aids may indicate whether there is material to be found, but also use the "Ask the Librarian" function to see what they recommend. Most libraries have set hours and advise making an appointment.
Please review How to Use a Finding Aid.
Our partners at NEIU Libraries have created a helpful video series about doing research at local archives.