Project archivist Rebekah McFarland writes about her experience processing the Thing magazine records, which will be available for public access at the CHM Research Center in May.  
When Robert Ford, Trent Adkins, and Lawrence Warren founded Thing in 1989, they did so to fill a void in the publishing world. In a 1994 interview with Owen Keehnen, Ford stated, "We knew for ourselves what a rich and important cultural thing gay black men have and share. We wanted to make a magazine that would be a way of documenting our existence and contribution to society." Much like Think Ink—the two-issue 'zine the three published with the assistance of Simone Bouyer from 1986 to 1987—Thing was published in Ford's living room with a small, mostly volunteer staff. The quality of both Think Ink and Thing, however, is notable; the layout and format are highly professional, the articles well researched, the photographs and artwork detailed in their attributions. This care and attention spanned all ten issues of the 'zine, which ran into 1993.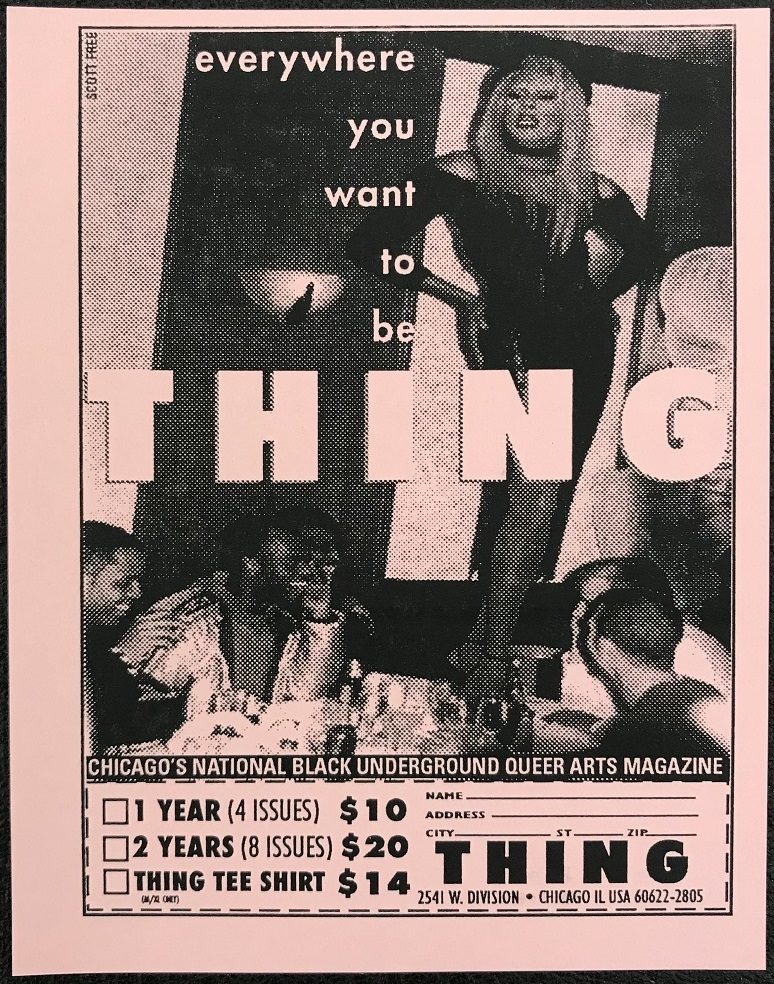 A subscription card for Thing magazine. All images by CHM staff
When I began, the collection was housed across eighteen boxes and one poster tube. An initial survey gave me an early feeling for the collection and allowed me to do three things: estimating the supplies needed to rehouse the collection; determining how intact the original order was; and determining the different series and subseries for the collection.
The first was simple: many documents were still housed in hanging folders, negatives and photos needed envelopes, and larger items needed proper housing. My second take away led directly into the third: roughly twenty years ago the collection had been partially processed by an archivist with different processing standards in mind. As a result, original order had been interfered with, so I felt it even more important to maintain what order remained.
The collection itself consists of everything that went into making Thing what it was. Issue drafts, submissions, photographs, artwork, correspondence, and distribution material make up a large part of the collection. In addition to this, Ford was very much a cultural documentarian, collecting articles and pictures regarding all aspects of black and LGBTQIA life in Chicago. As such, one of the biggest challenges in processing the collection was one of the things that makes Thing so important: the collection is highly intersectional.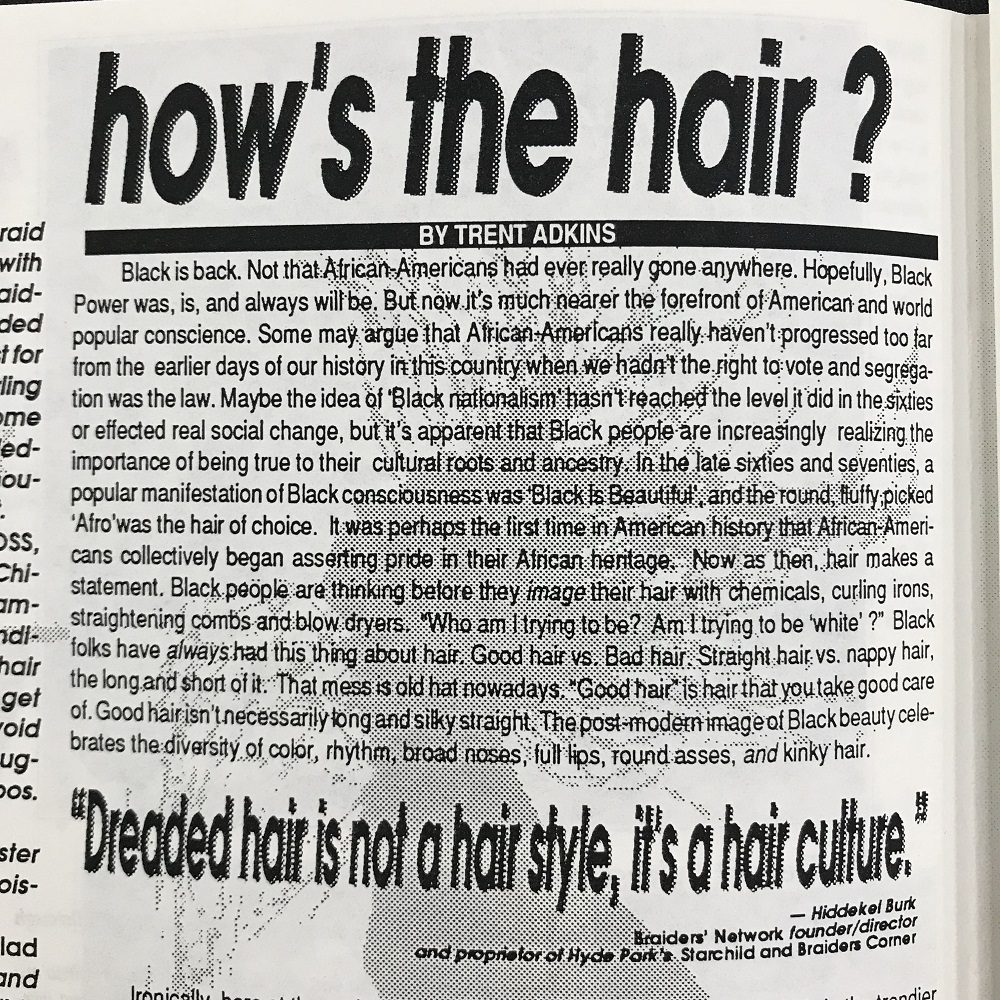 A column written by Trent Adkins, one of the cofounders.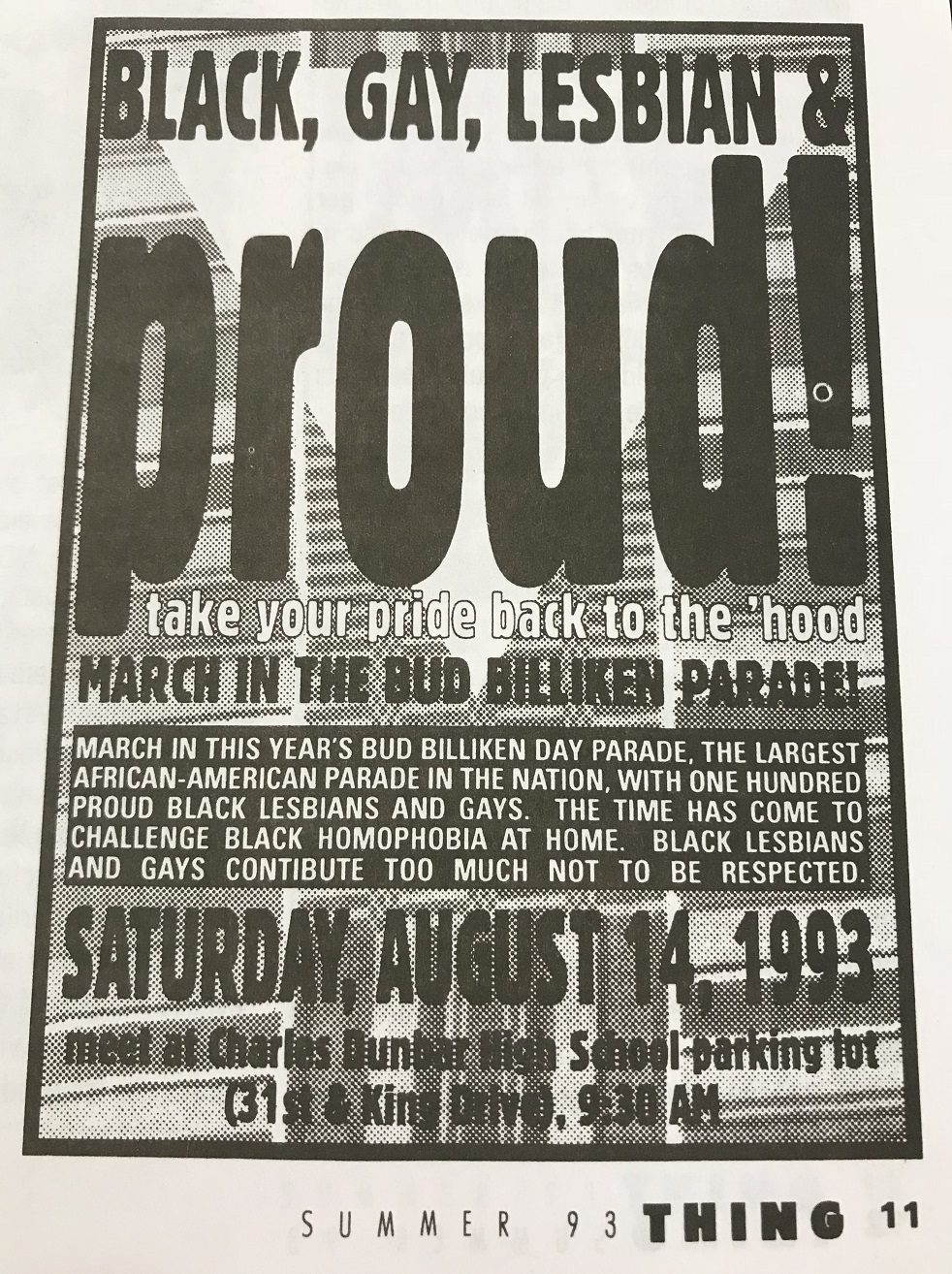 An advertisement calling for participants in the 1993 Bud Billiken Parade.
As I processed the collection, I had to figure out how to approach its intersectional nature. Many collections are easy to sort into distinct series: minutes, letters, programs, etc. Thing, however, highlights the reality that life is not easily compartmentalized. As it was, many of the items fell within the context of multiple subseries. To best preserve the remaining original order, I decided not to interfere with this. Instead I inserted a note in the finding aid regarding this characteristic.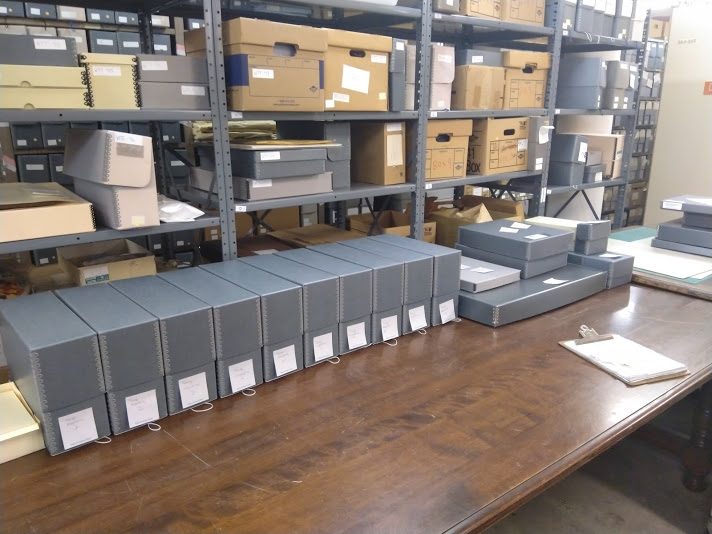 The processed collection.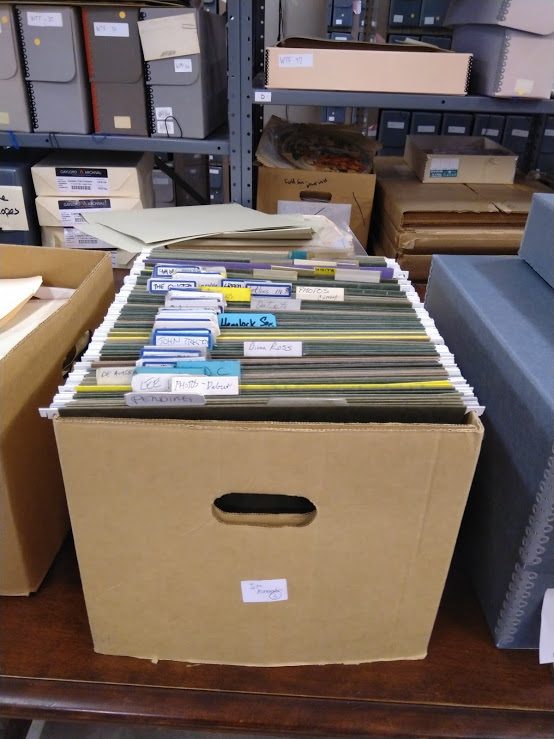 I am grateful to have been given the room to push against standardized procedure and have been able to grow as an archivist due to this project. It's my hope that as institutions begin to acquire more representative collections, we archivists are continuously pushed to adapt our methods and evolve our approaches.
Processing and digitization of the Thing magazine records supported by The Gladys Krieble Delmas Foundation.