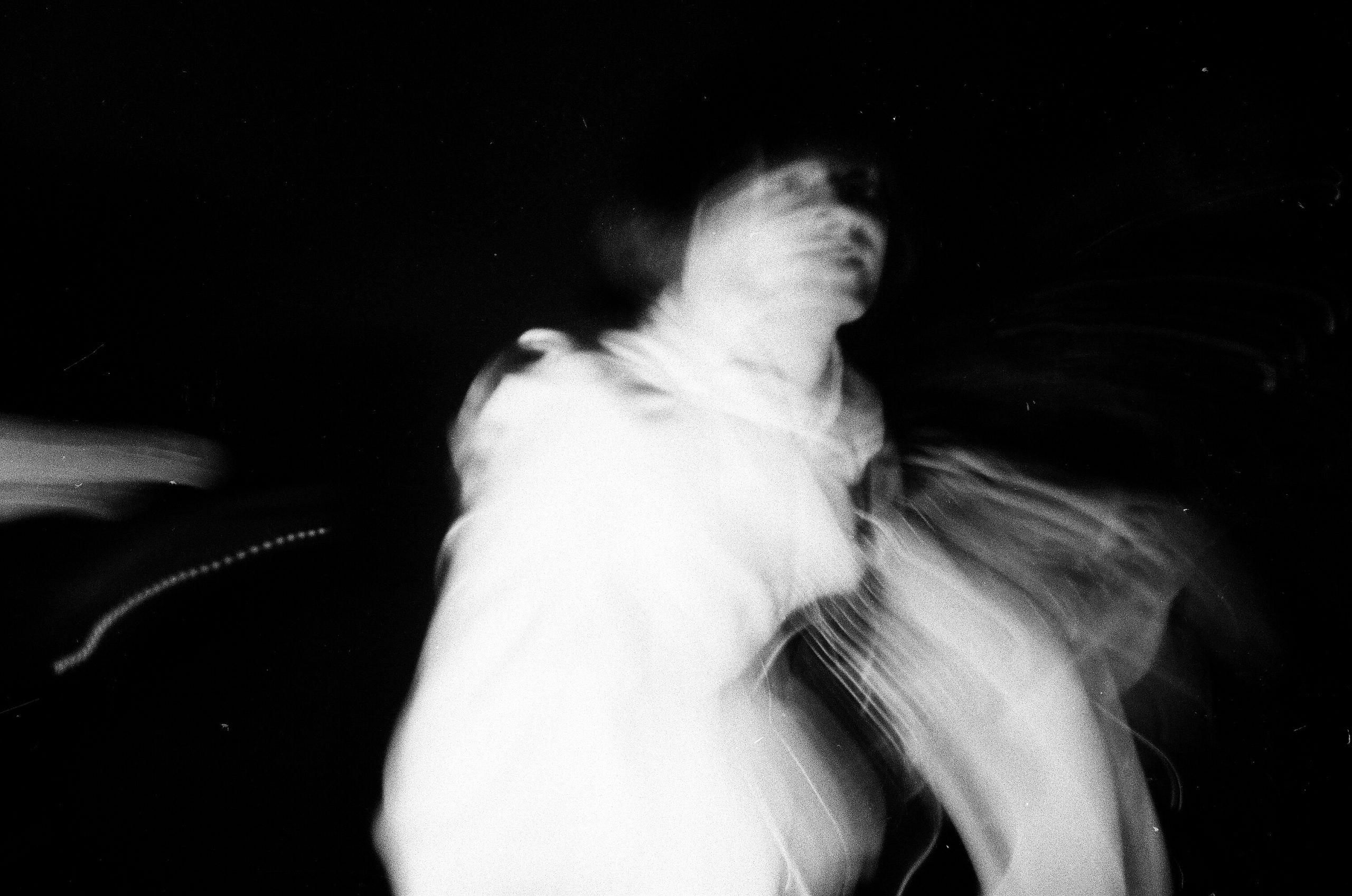 This ghostly image was taken at the Electric Theater night club at 4812 North Clark St., Chicago, April 5, 1968. ST-10003431-0024, Chicago Sun-Times Collection, CHM
Chicagoland has a lot of ghost stories, but none are as well-known as the infamous Resurrection Mary, the hitchhiking ghost who haunts the roadsides of Archer Avenue. Mary has different origins, depending on who's telling the story, but the most shared narratives put her untimely death sometime in the late 1920s to early 1930s, when she was either a victim of a fatal car crash on the way to a night of dancing or the unfortunate victim of a hit-and-run accident while she was walking home in the rain.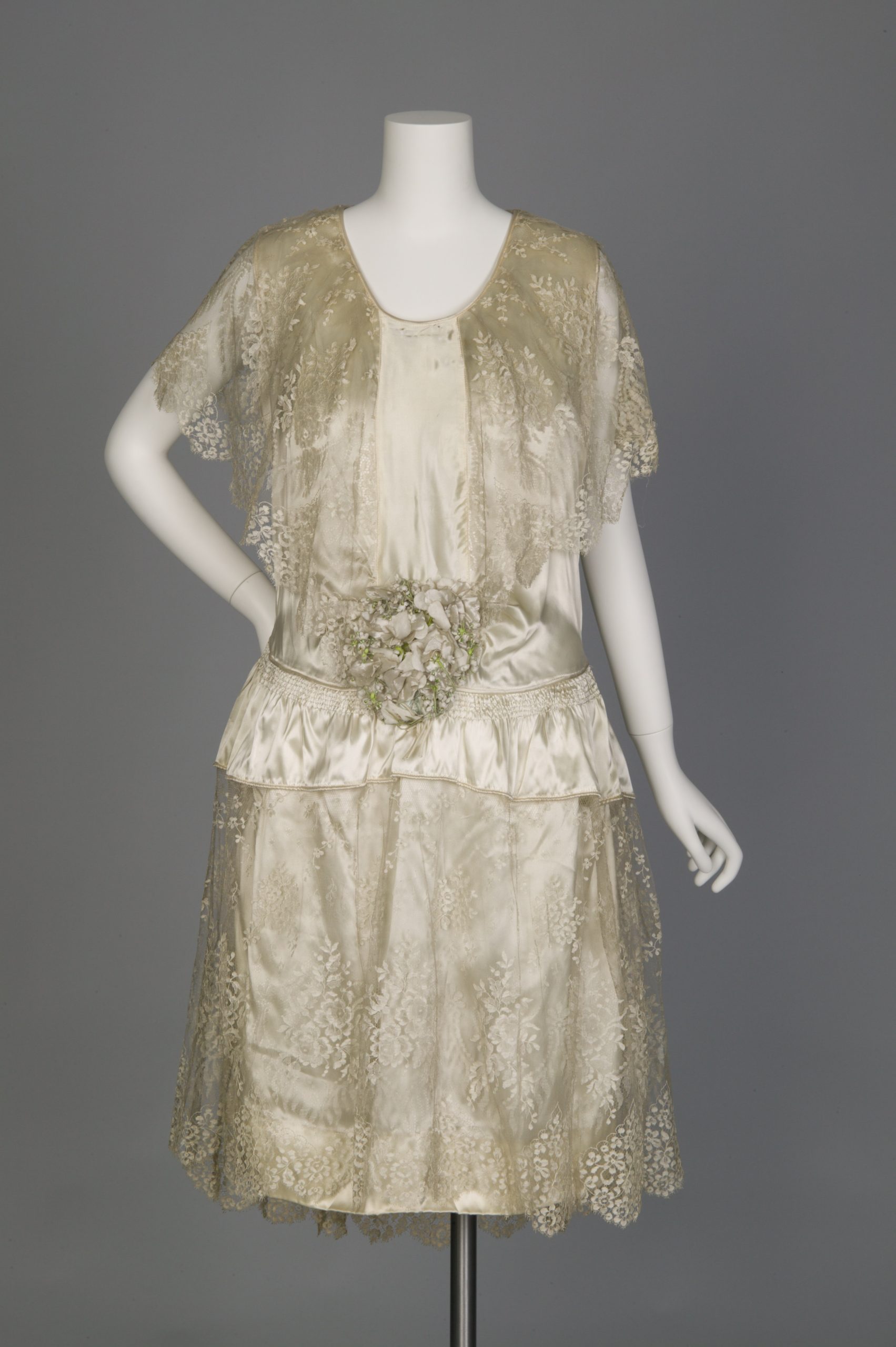 While this was worn as a wedding dress, it demonstrates 1930s style; silk satin and lace with silk flowers, 1930. CHM, ICHi-054652 
Most documented reports of Mary describe her as a young, fashionable blonde woman no older than mid-twenties, wearing a white ball gown, accessories, and hairstyle to match. As the story goes, she typically manifests as a lonely guest at a dance hall, and after a night of dancing, she asks for a ride back home, slipping into the backseat and guiding her driver for the night (usually a man) up Archer Avenue. But by the time the car reaches a local cemetery, Mary vanishes without a trace, leaving nothing more than her ghostly memory.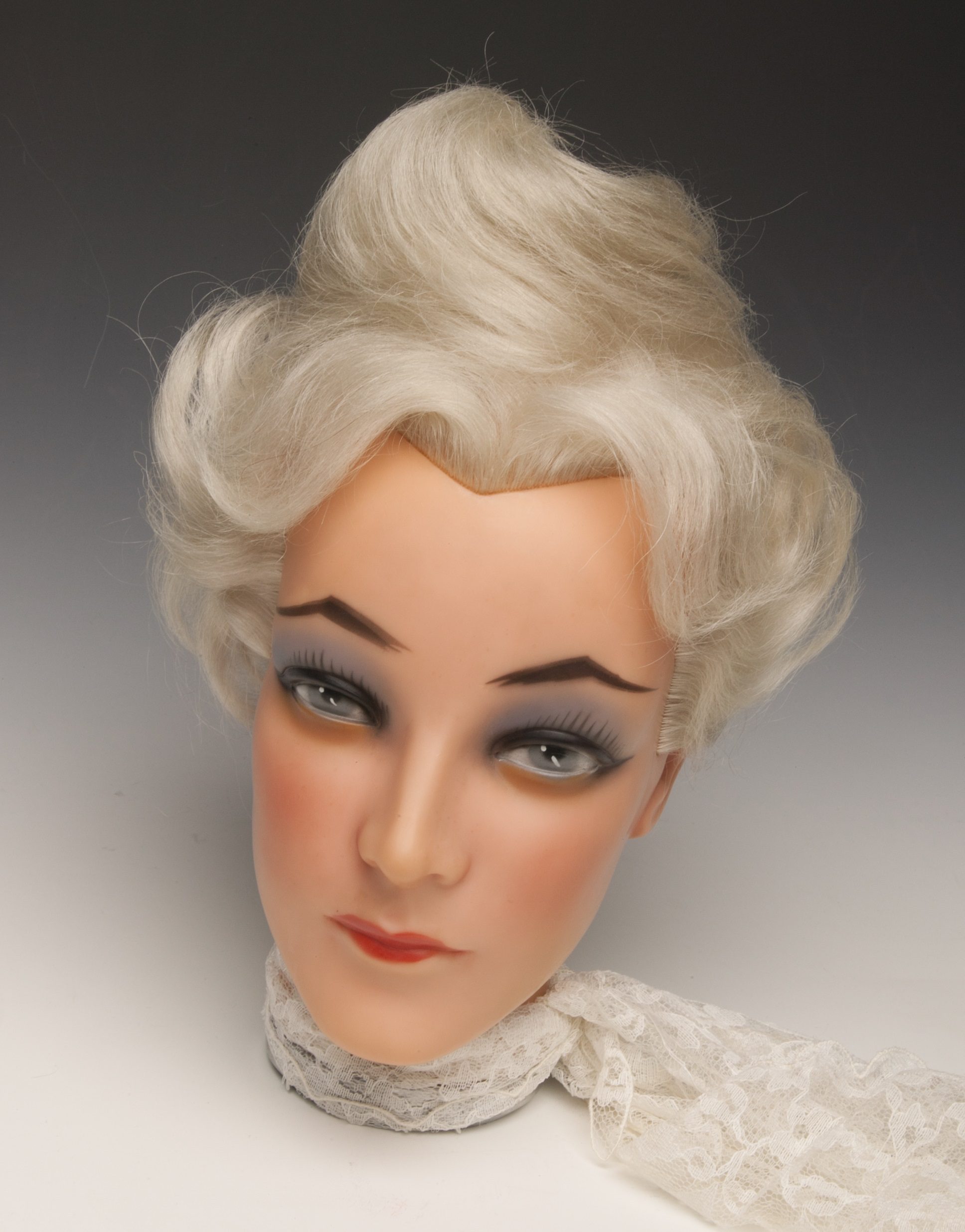 This hair stylist's mannequin (c. 1935) shows a beehive style that Mary may have worn. CHM, ICHi-067232 
Mary is supposedly buried at Resurrection Cemetery, in Justice, Illinois, about a 30-minute drive southwest of Chicago. This burial ground gives Mary her stomping grounds, as well as her iconic name. She usually sticks to this stretch of road on Archer Avenue, between the cemetery and what was once the Oh Henry Ballroom (later renamed the Willowbrook Ballroom) in Willow Springs. Over the years, several researchers have tried to determine the exact identity of Mary, but no answer has proved conclusive.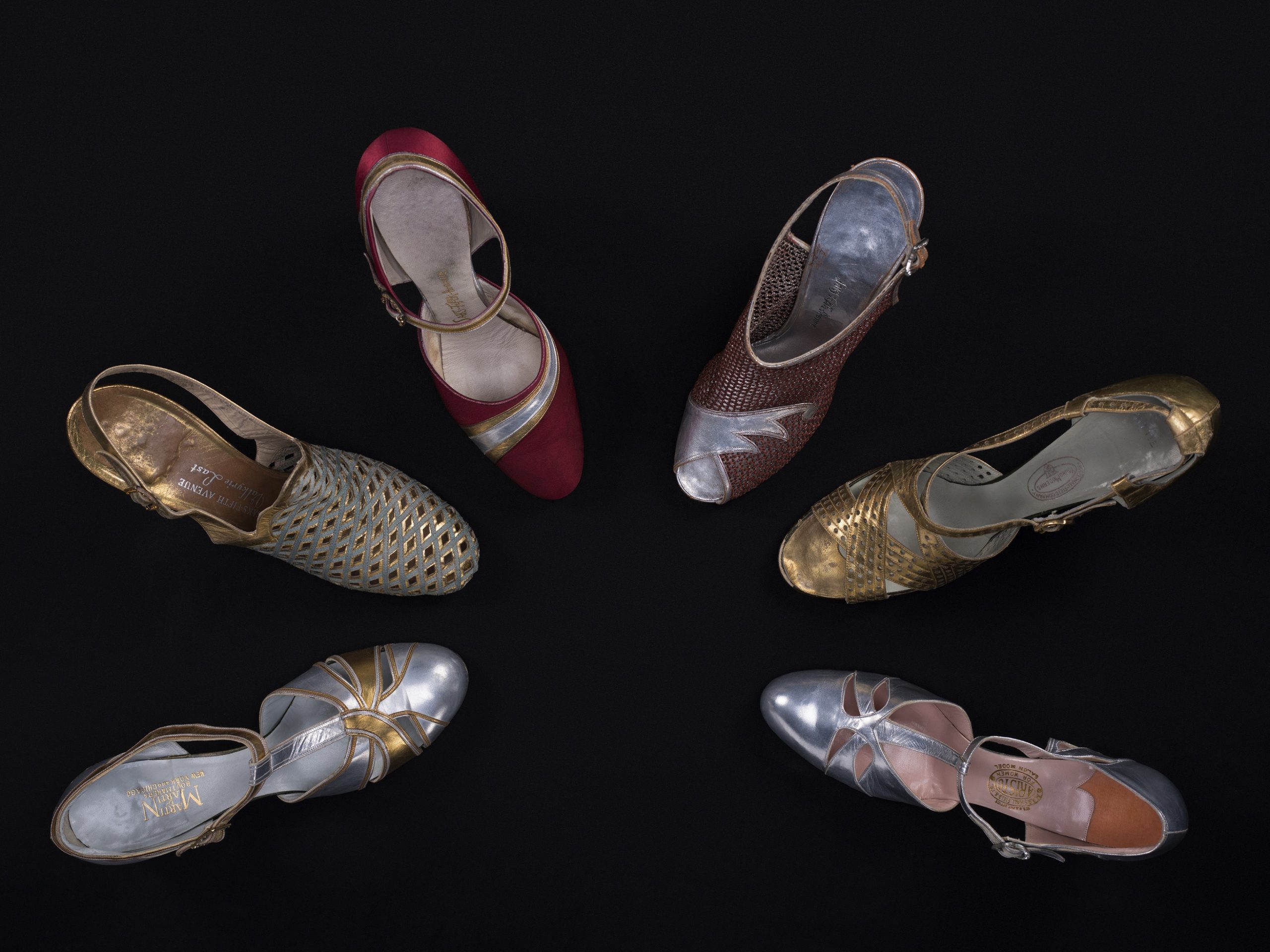 View of various metallic women's pumps c. 1930.
Resurrection Mary's fame has gone beyond Chicagoland. Her hitchhiking ghost has had a number of ballads written about her, along with a few B-list horror movies (all named after her), and even a couple segments on Unsolved Mysteries. On a more local level (and for those thirsty for a good drink), Chet's Melody Lounge on Archer Avenue in Justice, right across the street from Resurrection cemetery, has a tradition for Mary. Every Sunday, they serve a Bloody Mary at the end of the bar for her. To date, Mary hasn't shown up to claim the drink—maybe she's waiting for the right person to accompany her and then give her a ride back home.
The trope of the hitchhiking ghost is a common one not only in the United States, but across the world. Stories of phantom hitchhikers are part of the common folklore in both urban and rural areas, with stories similar to Mary's showing up in South Carolina's infamous Walhalla Hitchhiker, the phantom hitchhiker of Bedfordshire in Great Britain, and in Quezon City in the Philippines, where she is known as the White Lady. These urban legends often serve as cautionary tales, reminding those out in the late hours of the night that not everything may be what it seems, and that sometimes it's just best to keep on driving.
You can read more about Mary and other Chicago folk stories in the Encyclopedia of Chicago.