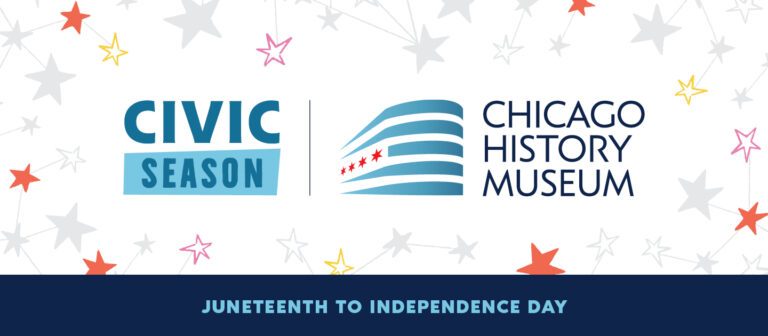 Presented in partnership with Made By Us, Civic Season is one way we roll out the welcome mat for the future inheritors of the United States, unleashing access to history for informed, inspired civic participation. Anchored by our newest and oldest federal holidays, the Civic Season event series mobilizes a movement to understand our past and shape our future.
This session focuses on the civic superpower Amplify.
Whether through voice, song, or the arts, amplifiers use their creativity to inspire civic participation. As a journalist and educator, Chicagoan Ida B. Wells-Barnett is the ultimate amplifier! Join us to learn how she inspired action to address the social justice issues of her time in the WTTW film, Ida B. Wells: A Chicago Stories Special.
All Civic Season events are FREE admission days for Illinois residents.
Schedule
1 p.m.–3:30 p.m. 1st Floor, McCormick Theater
Ida B. Wells: A Chicago Stories Special (WTTW)
Showtimes: 1 p.m., 3 p.m.
12 p.m.–3:30 p.m. Guild Gallery
Sharing Civic Love
12 p.m.–3:30 p.m. 2nd Floor, Minow Lobby
Community Connections–Talk with local organizations to learn more about how you can use your civic superpower to shape the future of your community together.
Displayed: Civic Action in Chicago Guide
2 p.m.–3:30 p.m. Outside
Amplify: Civics Mural Activity