Virtual Student Workshops
Bring the Museum to your students!

Museum staff facilitate these interactive programs using your video conferencing platform or our Zoom account. Workshop fees cover pre- and post-program resources, a short informational meeting in advance with workshop facilitators, and workshop facilitation. Please review the Virtual Student Workshop Information Sheet in advance. Workshops can be delivered to a range of teaching situations including full remote, in person, and a mix of both.
Download our Virtual Student Workshop Information Sheet.
Painted Memories: The Great Chicago Fire
Recommended for students in grades 3‒5
Length: 40-45 minutes; maximum 35 students per session
Cost: $50 per session
There are no known photographs of the Great Chicago Fire of 1871, but artists' vivid depictions of it help us understand this important event and its lasting impact. Via videoconferencing, this workshop engages students in a close reading experience with Julia Lemos's painting Memories of the Chicago Fire and her written account of the disaster. Students share their responses to the painting and the artist's words through writing, drawing, discussion, and movement. The workshop wraps up with a discussion around the effects of disasters and the lessons we can learn from the Great Chicago Fire to help us manage similar situations today. The session concludes with time for student questions.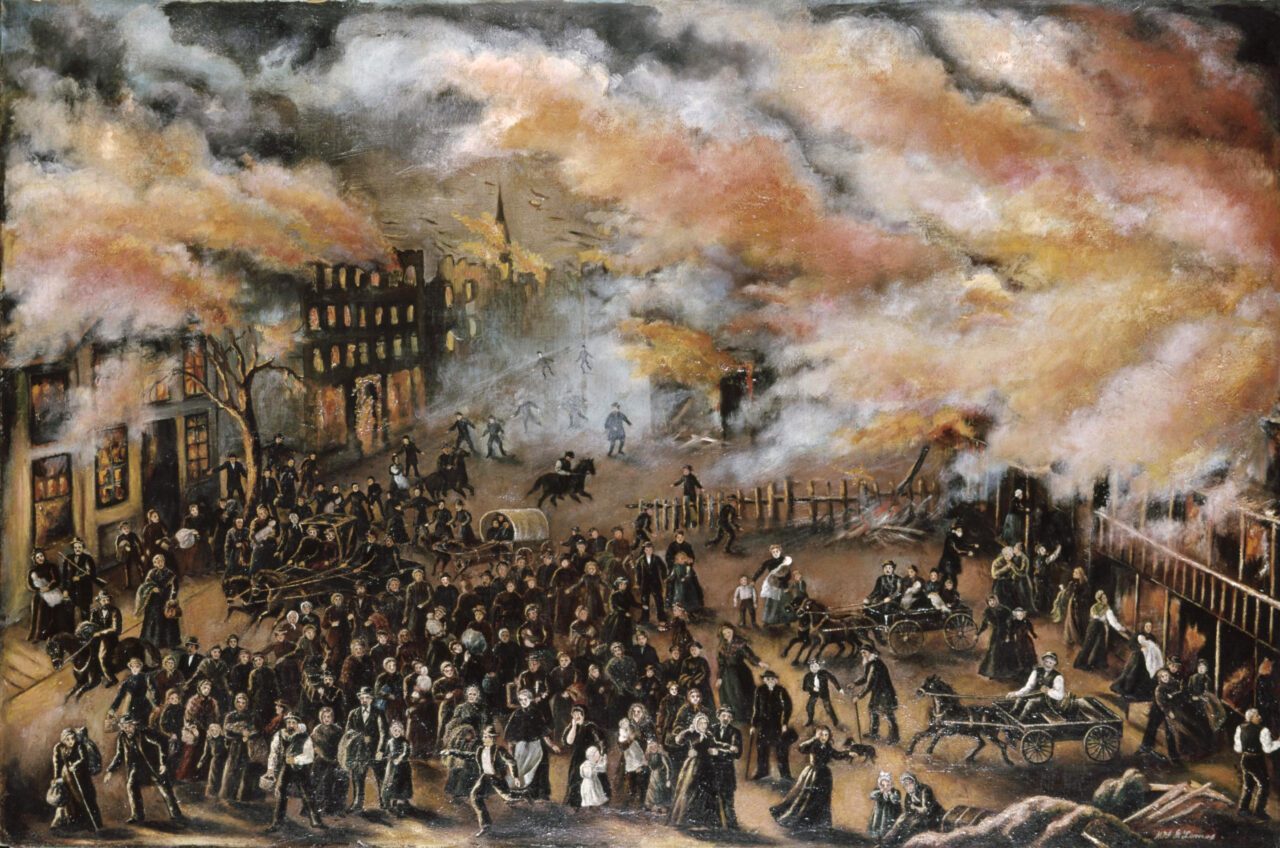 Facing Freedom
Recommended for students in grades 6-12
Length: 50-55 minutes; maximum 35 students per session
Cost: $50 per session
Based on the Facing Freedom in America exhibition and companion website, this workshop offered via videoconferencing encourages critical thought about freedom and issues of social justice, particularly in the areas of workers' rights, public protest, and race and citizenship. Students analyze and discuss primary source materials and share contemporary freedom issues that are important to them.
Choose one of these five topics for your workshop experience: