Middle and High School Students

IDEA Stations
Engage with history at our new IDEA stations, where students actively analyze and interpret the past. Facilitated by trained staff and volunteers, these 20-minute hands-on experiences work best with a group size of about ten students.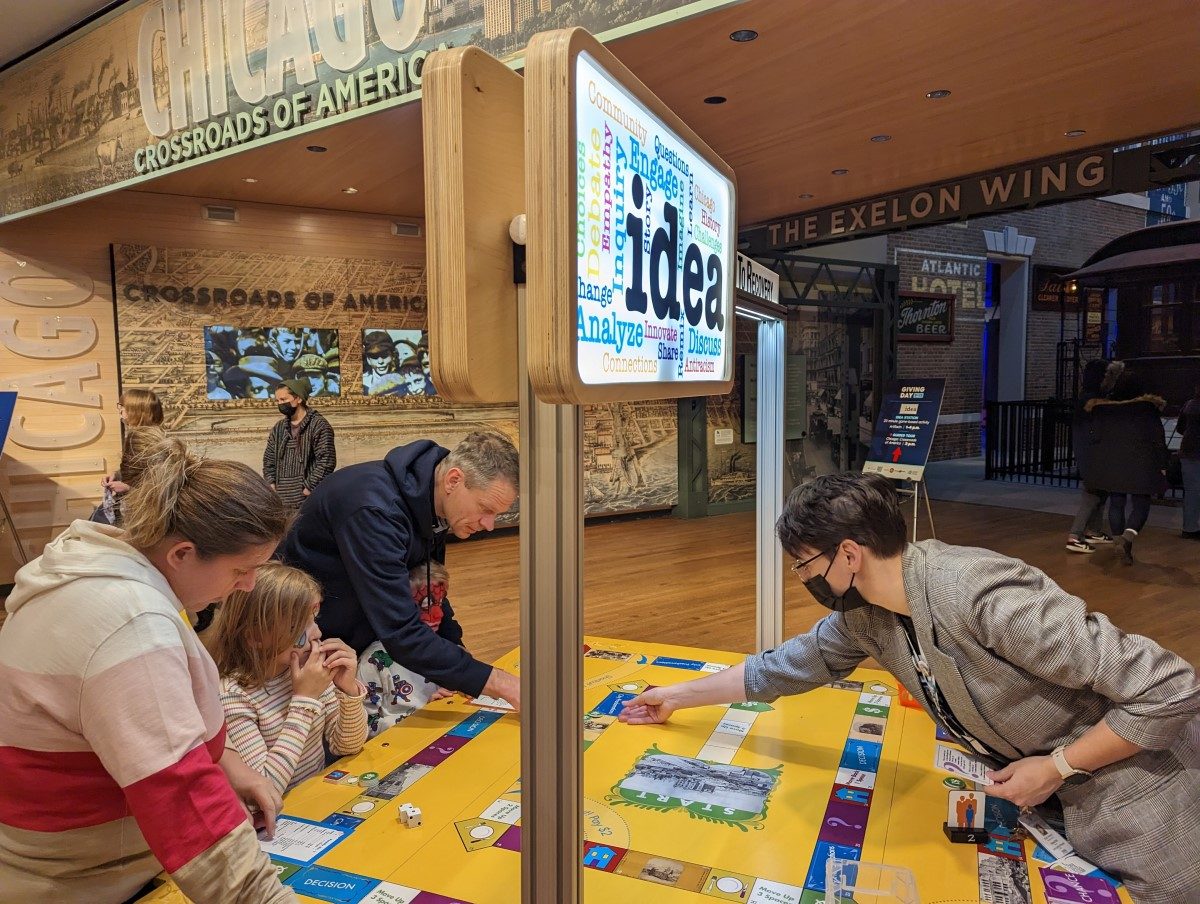 Facing Freedom Student Workshop
On-site workshops are currently suspended, but Facing Freedom virtual workshops are available. The Facing Freedom in America exhibition is also available for on-site self-guided visits and our "Walk into the Past" gallery activity (PDF) can support your visit.  
Recommended for grades 7 to 12
75-minute experience per class. Cost: $5 per student.

Based on Facing Freedom in America, this workshop encourages critical thought about freedom and issues of social justice in American history, particularly in the areas of workers' rights, armed conflict, public protest, and race and citizenship. Students become historians as they analyze and discuss objects and then add their own voices to the exhibition—curating a display case filled with their selected artifacts and handwritten interpretive text.
Advance reservations required. This workshop is available Monday through Friday and can accommodate ten to sixty-five students per day.
Conversation Starters
Jazz Talk – Grades 6 to 12

Please note: This experience has been suspended until further notice. 
Enrich your visit to Chicago: Crossroads of America with a role-play activity! Take a seat in the Jazz and Blues Club and use slang cards to have a Roaring Twenties–style conversation. Free and available on a first-come, first-served basis.