Elementary Students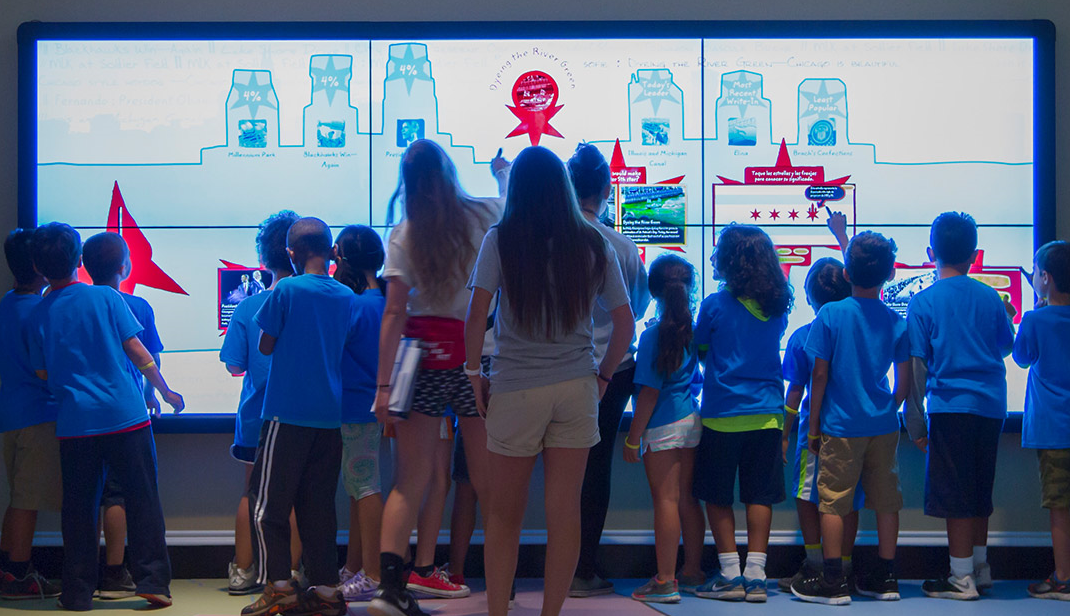 Don't just walk through history. Do history.
Make your visit memorable with these field trip options. Take advantage of our free in-gallery experiences, enhanced field trip experiences, or virtual opportunities.
IDEA Stations
Grades 3 to 12
Engage with history at IDEA stations, where students actively analyze and interpret the past. Facilitated by trained staff and volunteers, these 20-minute hands-on experiences work best with a group size of about ten students.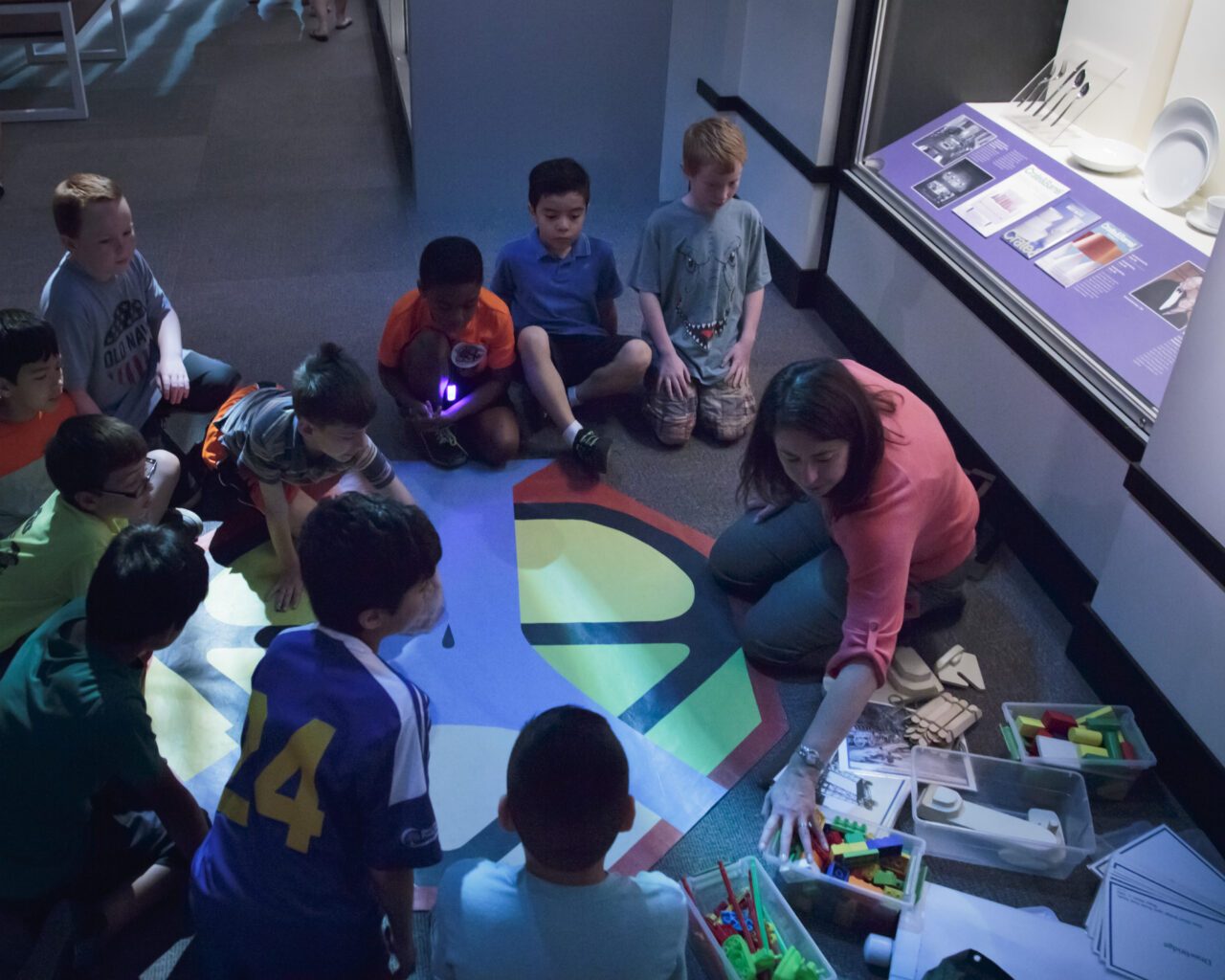 The Fifth Star Challenge
If Chicago's flag had a fifth star, what would it be? Using a gigantic touchscreen, review highlights from the city's past, cast your vote, and see how your choice stacks up. While in the gallery, explore Chicagoland on our wall-to-wall floor map, which highlights the fifth star candidates.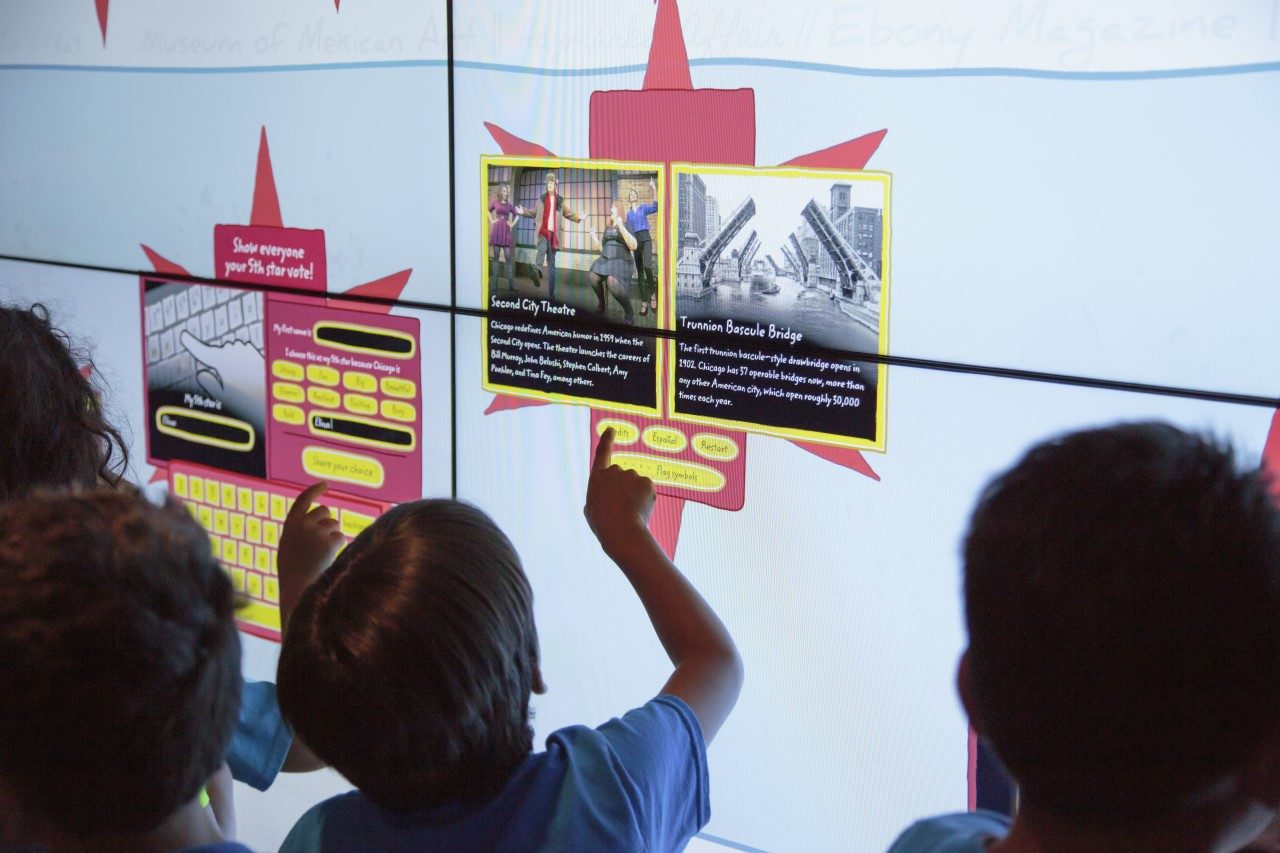 Student Workshops
Grades 1 to 4
On-site Student workshops are currently suspended, please see our Virtual options below.
These in-depth workshops are designed around the Common Core to help students work collaboratively, think critically, and consider multiple perspectives. Discover history through text analysis, hands-on encounters with objects, and focused time in our exhibitions. Advance reservations are required. Cost: $2 to $3 per student.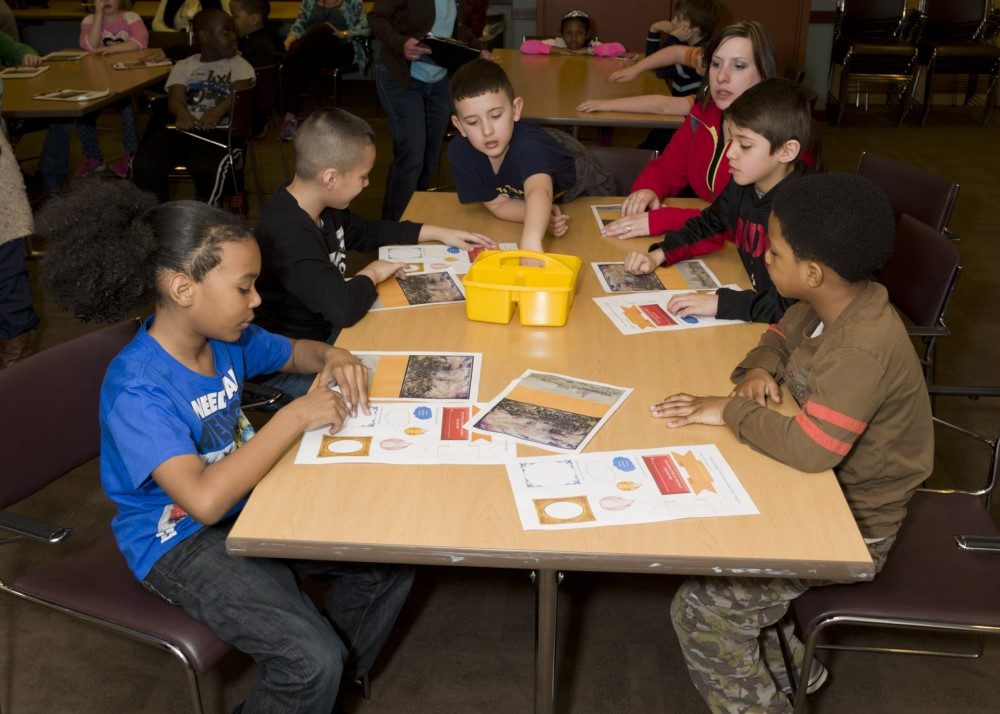 Enhanced Field Trips
Update 11/15/2023: This opportunity is SOLD OUT
Enhance your visit to CHM's City on Fire: Chicago 1871 exhibition with a special free facilitated field trip experience. The programs run from 10:30 a.m. to 12:30 p.m. Teachers will receive resource folders with suggestions for complementary classroom activities. All three dates include live performances, gallery exploration supported by CHM staff, and hands-on art activities to express students' understanding and creativity. Choose one of three dates:  
October 4, 2023, and April 24, 2024: Students will enjoy a performance of "Fire in Boomtown" by Amy Lowe and Megan Wells, who share the story of the Great Chicago Fire through song and storytelling. Much of the script was inspired by researching the Museum's collection.

 

February 28, 2024: Attend this program as part of your celebration of Black History Month. See a live performance portraying the heroism of Joseph Hudlin and the generosity he and his wife Ana showed their neighbors during and after the Great Chicago Fire.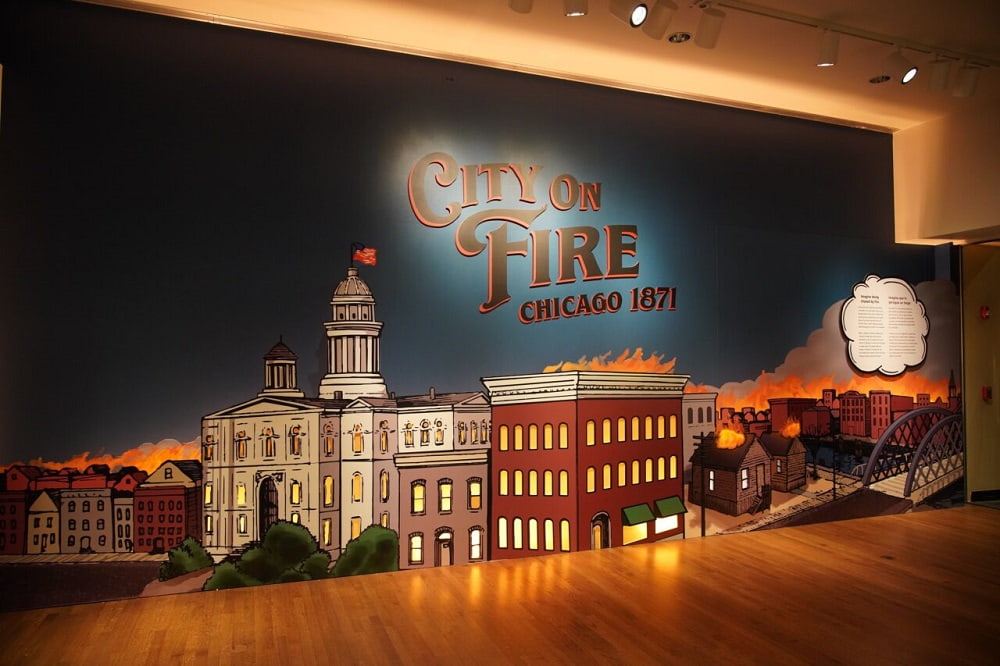 The Great Chicago Adventure
Grades 3 to 5
This 25-minute film runs throughout the day in the Robert R. McCormick Theater. Recommended for age seven and up.
Join Roger and his babysitter Jean on an adventure through major events in the city's history. Feel the intensity of the Great Chicago Fire and enjoy the splendor of the World's Columbian Exposition. Explore the hustle and bustle of Maxwell Street in the 1950s and peer down from the top of the Sears Tower during its construction. Relive Chicago sports victories and cheer on President Obama during his Grant Park victory speech.