Chicago Literacies
Chicago Learning Collaborative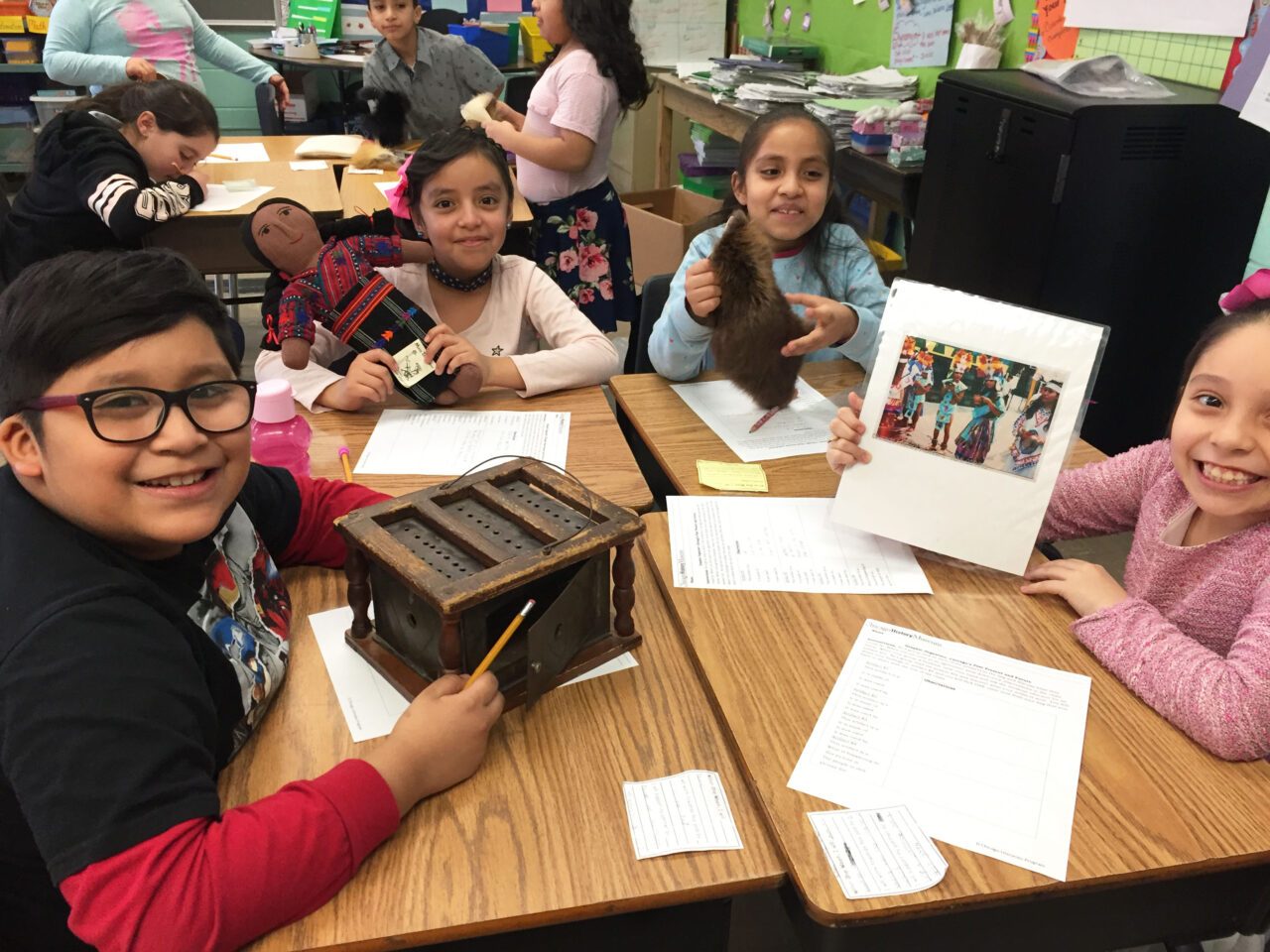 Enhancing Classroom Learning for Educators Serving Spanish-Speaking Students in Chicago Public Schools
Through the Chicago Literacies program, the Chicago History Museum partners with at least ten Chicago public schools over the entire school year to support third and fourth grade teachers in strengthening their bilingual (English/Spanish) students' reading skills while learning about Chicago.
The program is completely free to participating schools and includes Spanish and English curricular resources, teacher professional development, museum visits, classroom visits, student and parent workshops, and a culminating family event at the Museum that features students' work.
Its curricular approach is culturally relevant and focuses on the challenges, choices, and changes Chicagoans face with the hope of connecting migrant and first-generation Chicagoans to their city and inspiring them to plan for the future.
Program Components
Professional Development Workshops: Educators must participate in three educator workshops, eligible for Illinois State Board of Education CPDU credits, which will introduce them to program content and enhance their lessons plans.
Literary Resources: Educators are given access to eighteen culturally relevant nonfiction, bilingual (English/Spanish) articles that focus on three historical units: Indigenous Populations of Checagou, Establishing Chicago, and Chicago Neighborhoods.
In-School Student Workshops: Museum educators conduct workshops at each school. The first visit engages students in an analysis of artifacts from our teaching collection. The next three visits are conducted with local Chicago artists to engage students in interpreting history through art. (The students create art that is displayed in a pop-up exhibit during Chicago Literacies Family Day.)
Parent Workshops: Museum educators conduct workshops at each school to provide parents with activities and information on how to support literacy at home.
Classroom Field Trips: A field trip to the Museum includes an activity that engages students by connecting the Museum's collection to what they are learning in the classroom. (Educators are given transportation funds to attend the Museum with their students

.)

Chicago Literacies Family Day: Upon completion of the program, students and their families are invited for a special visit to the Museum that includes Spanish-speaking interpreters stationed throughout the Museum to engage with museum content, special performances from local Chicago musicians, and raffle prize giveaways.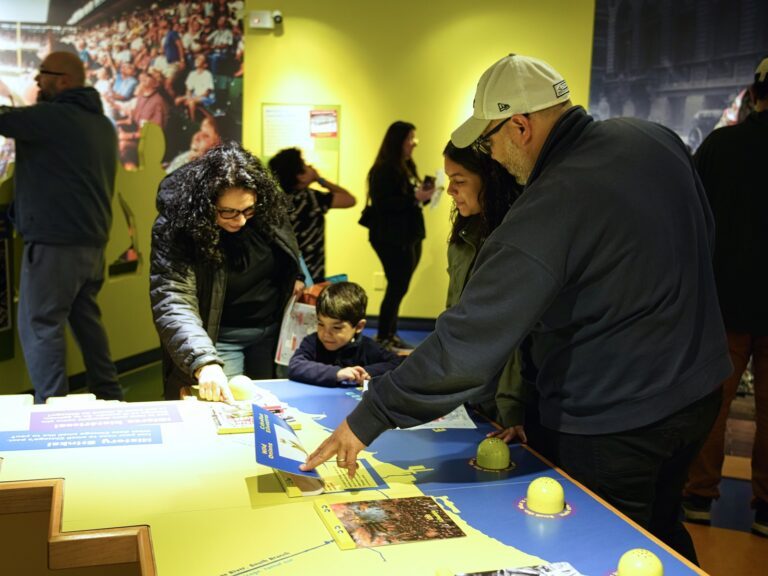 Participation Expectations
In participating in the Chicago History Museum's (CHM) Chicago Literacies program, you agree to the following:
Participate in all professional development opportunities provided
Integrate the curricular resources and activities into your instruction
Assist Museum educators in coordinating parent workshops, Museum and classroom visits
Bring students on a field trip to the Museum in coordination with curricular resources
Assist Museum educators in the execution of Chicago Learners Family and Community Day event
Assist Museum educators in evaluating the program
Upon your participation, you will receive the following from CHM:
A curricular toolkit that includes bilingual (English/Spanish), nonfiction texts and literacy activities
ISBE continuing education credits
Bus transportation for students to visit the Museum (limit 1 bus per teacher)
Bus transportation for students' families to visit the Museum during Chicago Learners Family and Community Day (There will be a limited number of buses per school, assigned to each school on a first come, first served basis.)
In-school classroom support leading up to culmination of program
A stipend at the conclusion of the program
Chicago Literacies Application
Thank you for your interest in Chicago Literacies. Applications for the 2023–2024 school year are now closed.