Aquí en Chicago
¡Saludos!
The Chicago History Museum (CHM) is working on a project called Aquí en Chicago. Latine folks make up nearly a third of the population of Chicago. Even the term "Latino" became popular through Mexicans and Puerto Ricans collaborating in Chicago. No matter who you are or where in the metro area you live, odds are that the Chicago you know bears the stamp of Latine history or presence.
Rudy Lozano Student Protest
In 2019, when high school students from Rudy Lozano Leadership Academy (Instituto Justice and Leadership Academy) protested CHM for our lack of Latine representation, they inspired us to learn more and do better to inclusively, respectfully, and consistently preserve and present the Latine histories of Chicago
Learn More
Resistance takes many forms, ranging from protest to linguistic and cultural maintenance. This broad concept of resistance includes building thriving communities.
Aquí includes:
An exhibition opening in fall 2025
Paid research internships
An oral history project
A series of workshops around the city about collecting and preserving cultural heritage
Growing in-house educational initiatives to support the development of strong allies among the board, staff, volunteers, and members of CHM
The project and resulting exhibition celebrates the historically persistent cultural presence of Latine communities in Chicago–from creating thriving Latine communities to proud displays of cultural heritage, to public actions to abolish white supremacy. Throughout the exhibition development, the Chicago History Museum is actively collaborating with community organizations to understand and highlight the intersectionality, beyond country of heritage, of Latine Chicago.
On this site, you'll find ways to connect to all our work and a guide to how you can be involved! Follow along here as the project evolves.
Sinceramente, 
Charles E. Bethea, Andrew W. Mellon Director of Curatorial Affairs 
Elena Gonzales, Curator of Civic Engagement & Social Justice (she/her/ella) 
Rebekah Coffman, Curator of Religion and Community History 
Jojo Galván, Curatorial Assistant
Ongoing Research
Aquí en Chicago has been years in the making. Read more about how the project has developed and the researchers involved in our blog posts.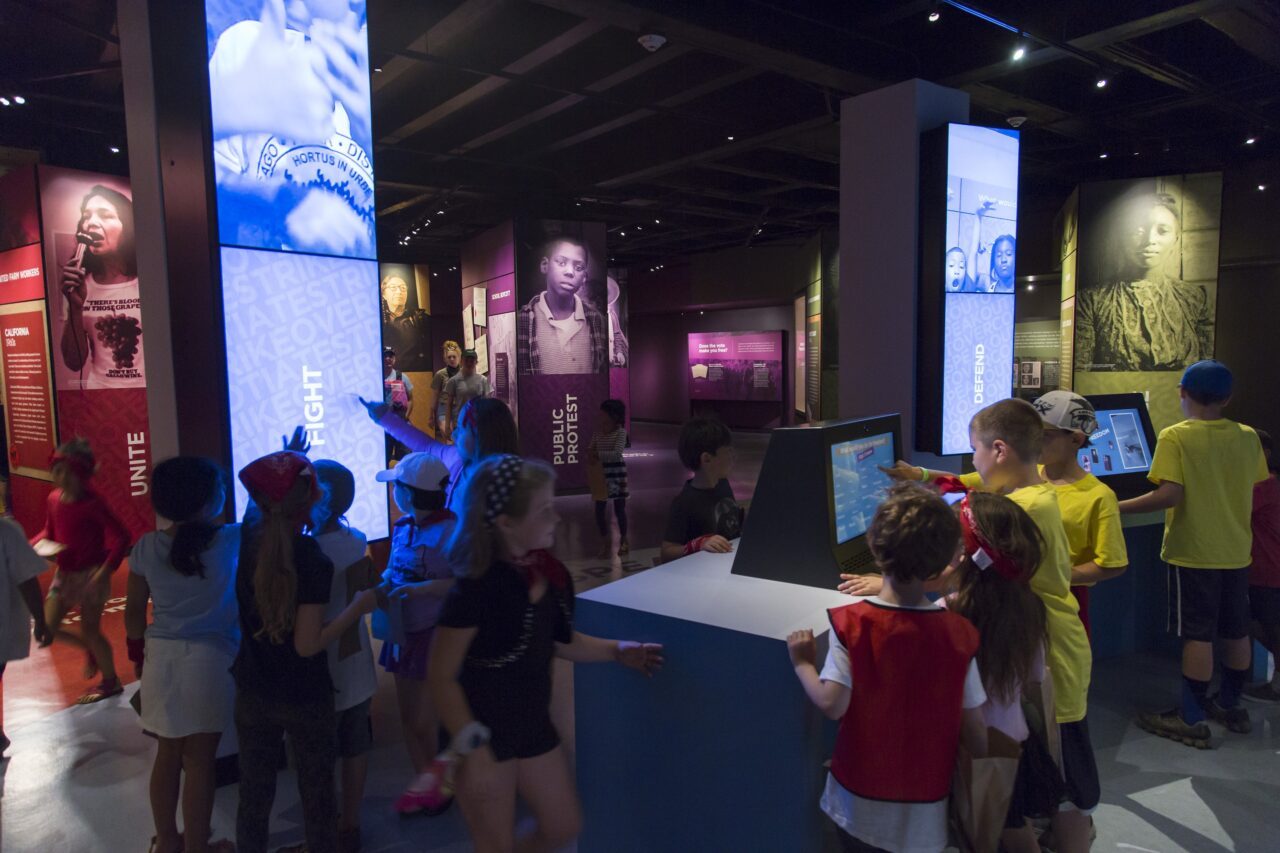 Community Collections Workshops
CHM is cohosting several community collections workshops with local partners. These free bilingual workshops share best practices for preserving personal photographs, negatives, documents, textiles, oral histories, and digital materials. They are also a space to discuss how CHM can best help preserve Latine and local histories. 
Does your organization want to host a collections workshop? Please contact Elena Gonzales at Gonzales@chicagohistory.org or Julie Wroblewski at Wroblewski@chicagohistory.org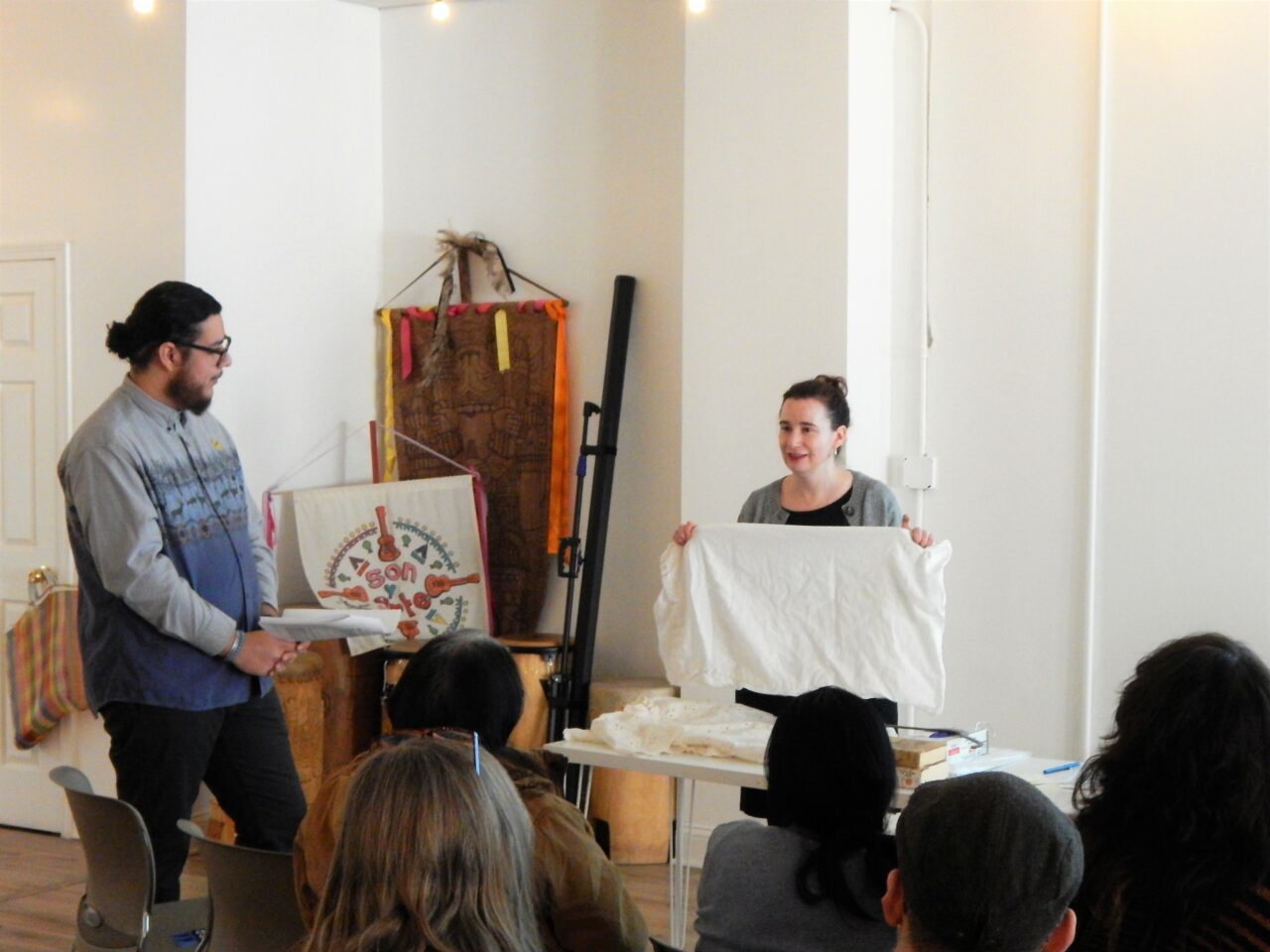 CHM Internships
CHM interns have been contributing research for Aquí en Chicago, focusing on Latine histories. This research will serve several purposes, aiding in the production of accessible online blog posts in support of public history and learning, informing Aquí en Chicago exhibition content, and providing resource materials in support of CHM's Chicago Learning Collaborative classroom engagement program.
CHM Interns at Work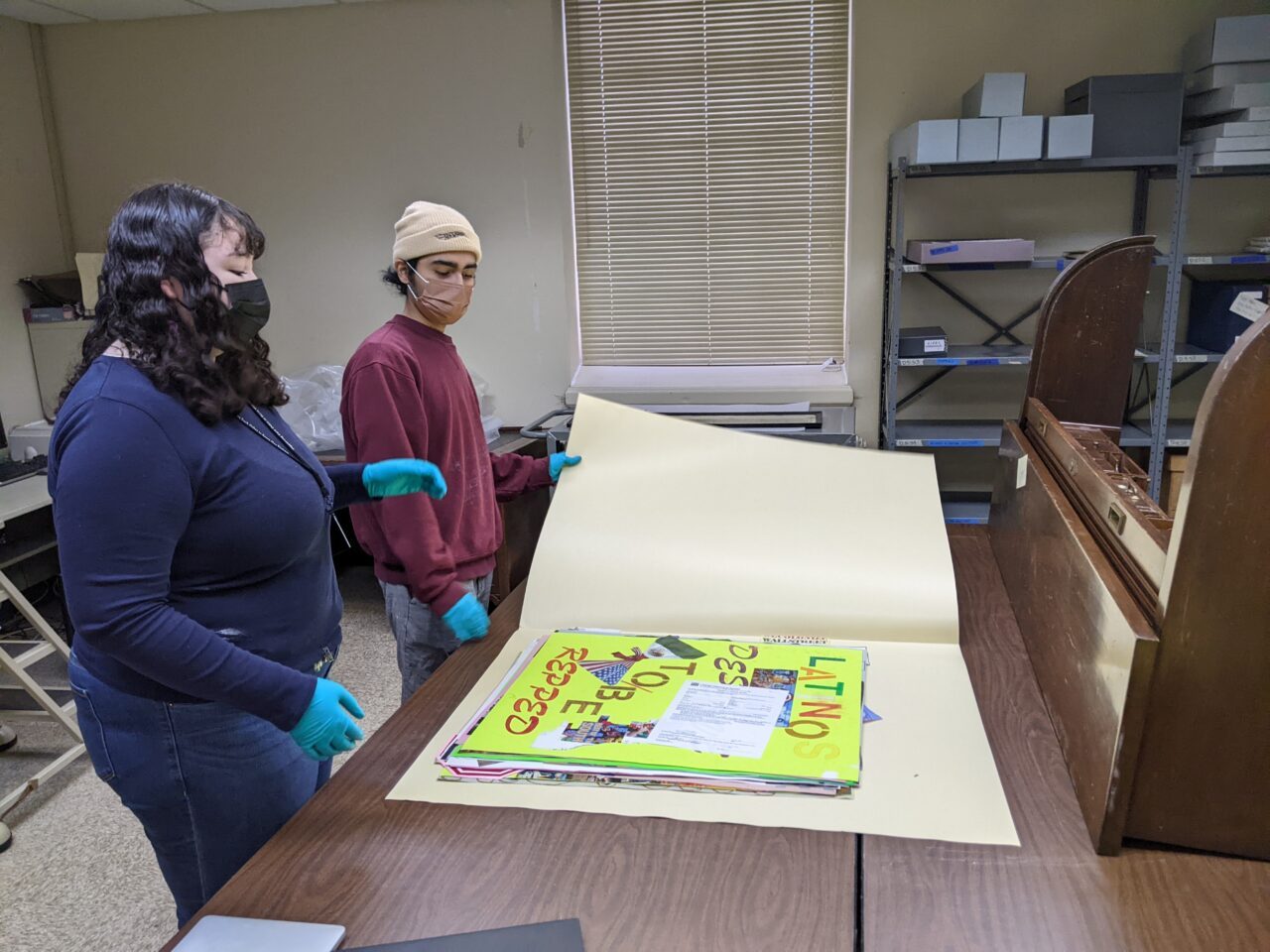 Samira Rivera, and Jair Ramirez, Aquí en Chicago interns and IJLA alumni, interpret IJLA students' posters, Fall 2021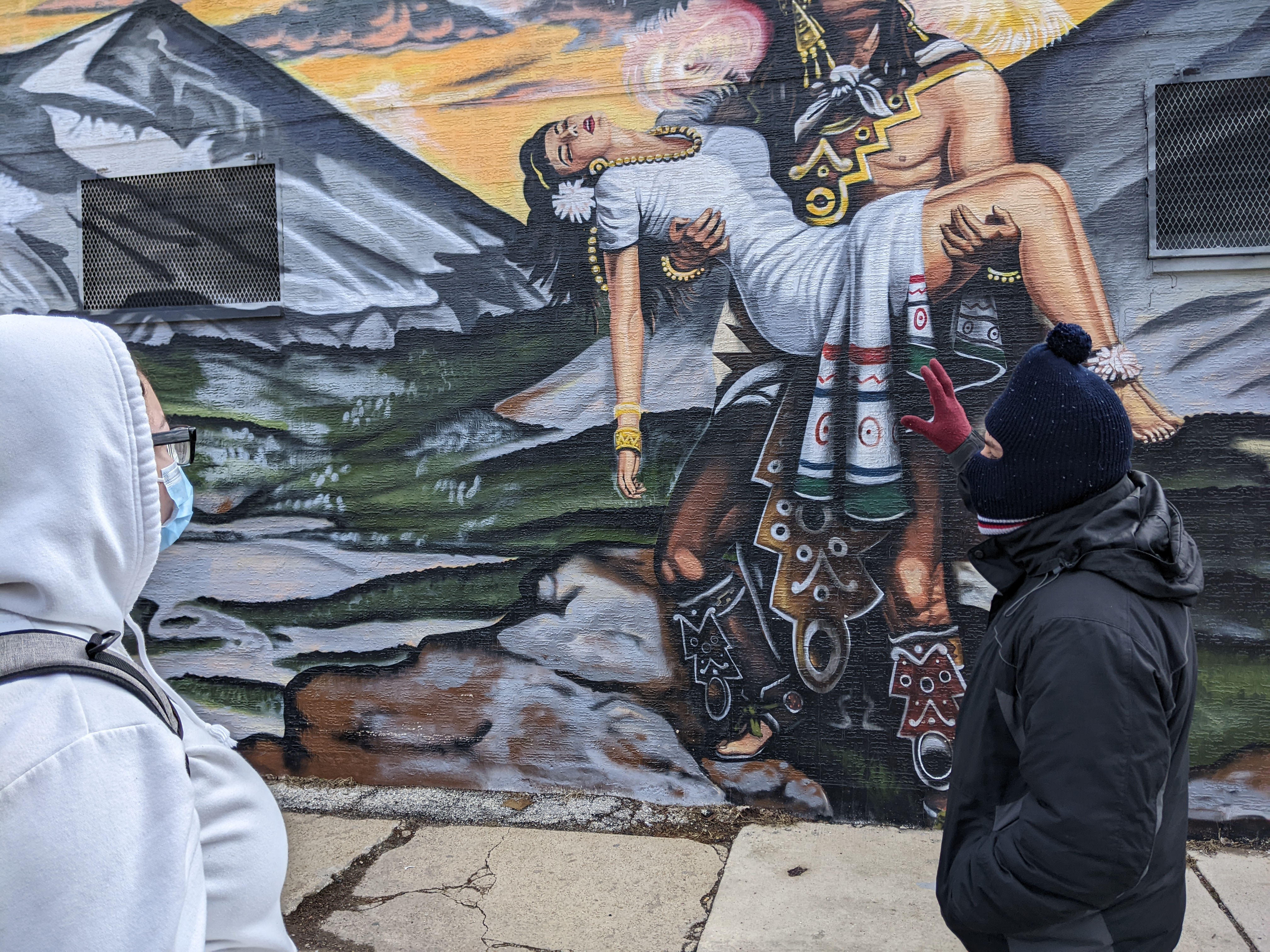 Samira Rivera, Aquí en Chicago intern and IJLA alumna, researches Pilsen murals with local expert and guide, Luis Tubens, Fall 2021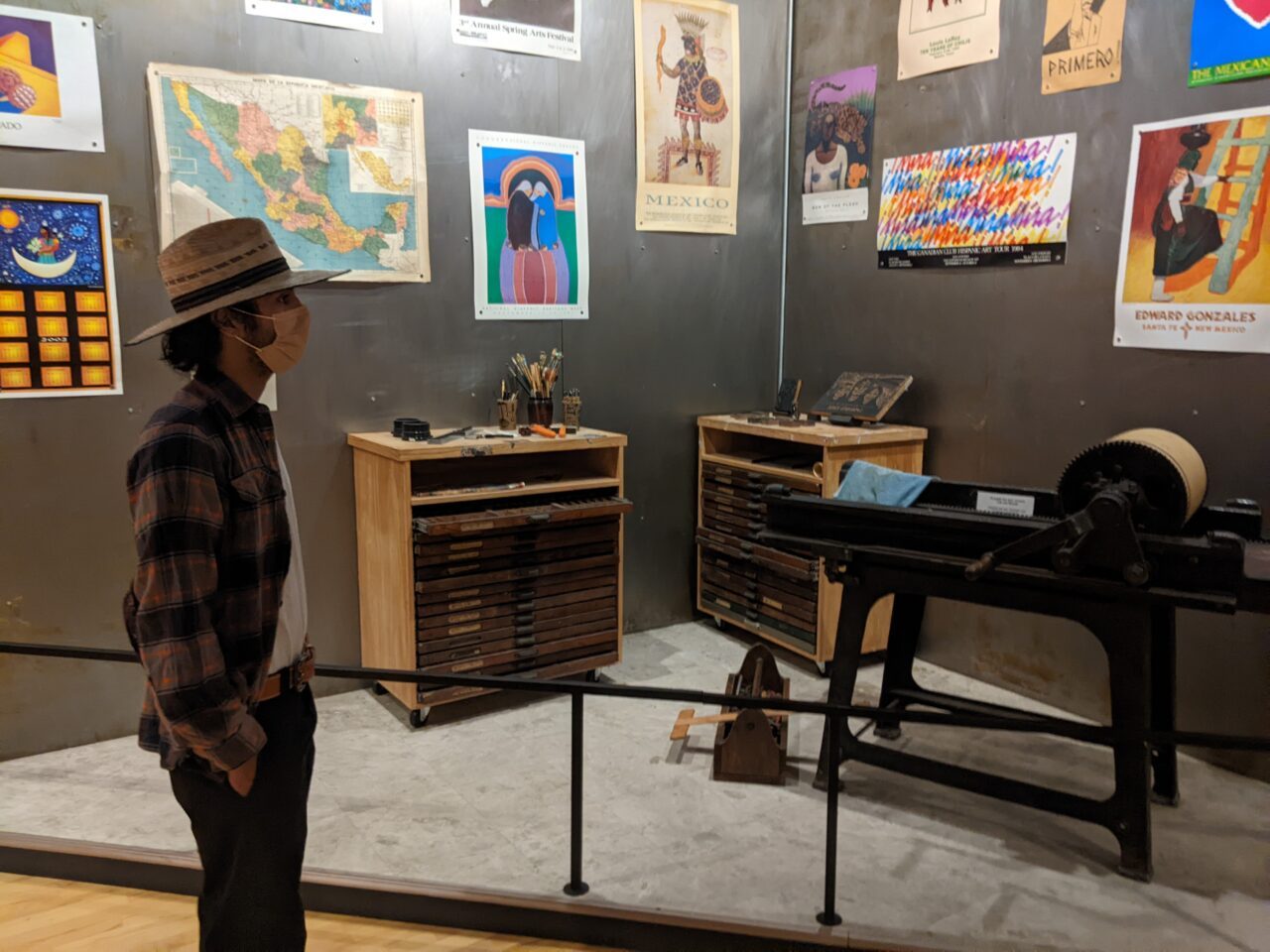 Jair Ramirez, Aquí en Chicago intern and IJLA alumnus, views Carlos Cortéz's Gato Negro Press at National Museum of Mexican Art, Fall 2021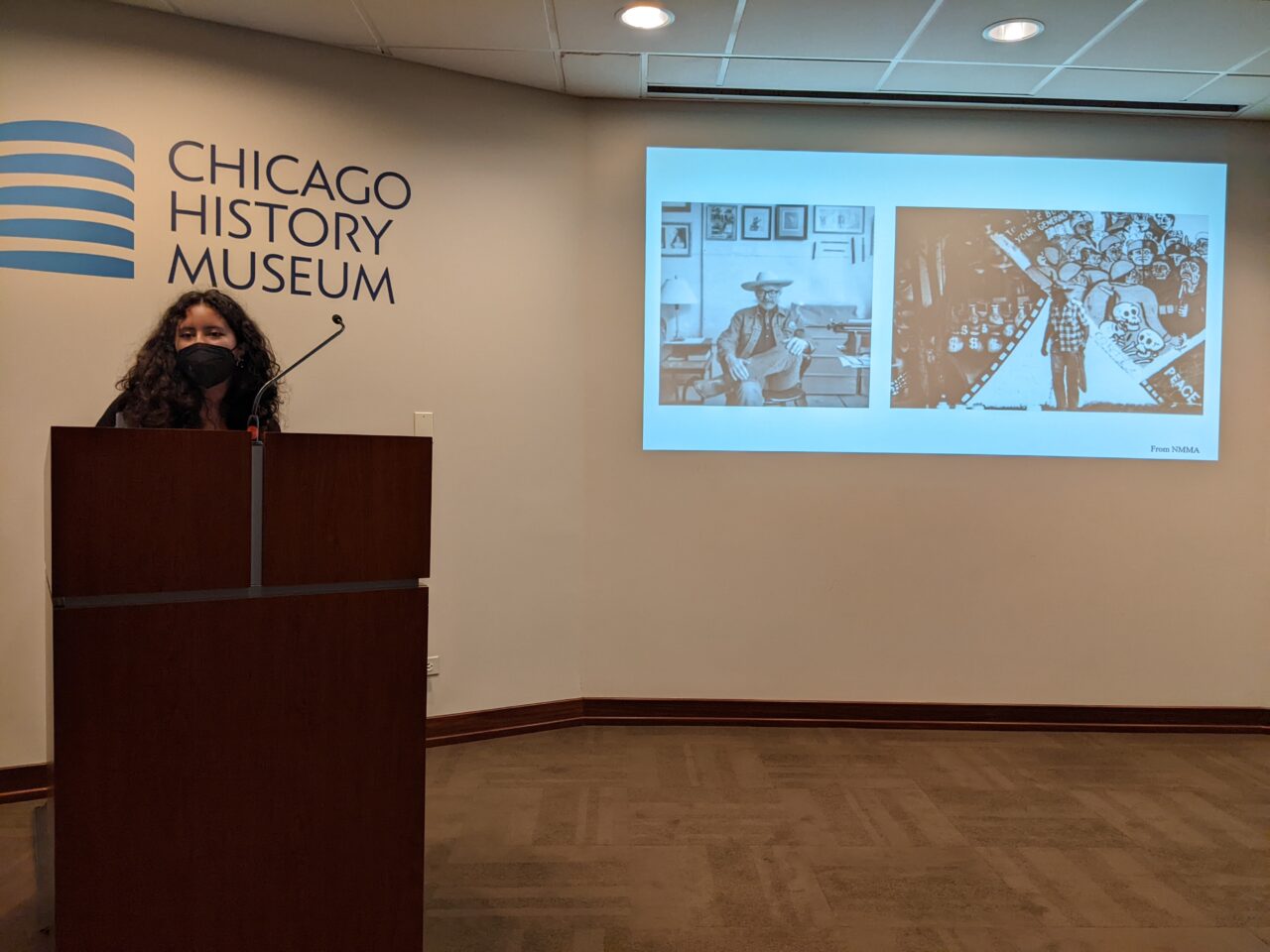 Bella Santos, Aquí en Chicago intern and Senior at Niles North High School, presents her findings for her research project entitled "Chicago Sings! (in Many Voices)," an exploration of the work of Carlos Cortéz, Fall 2022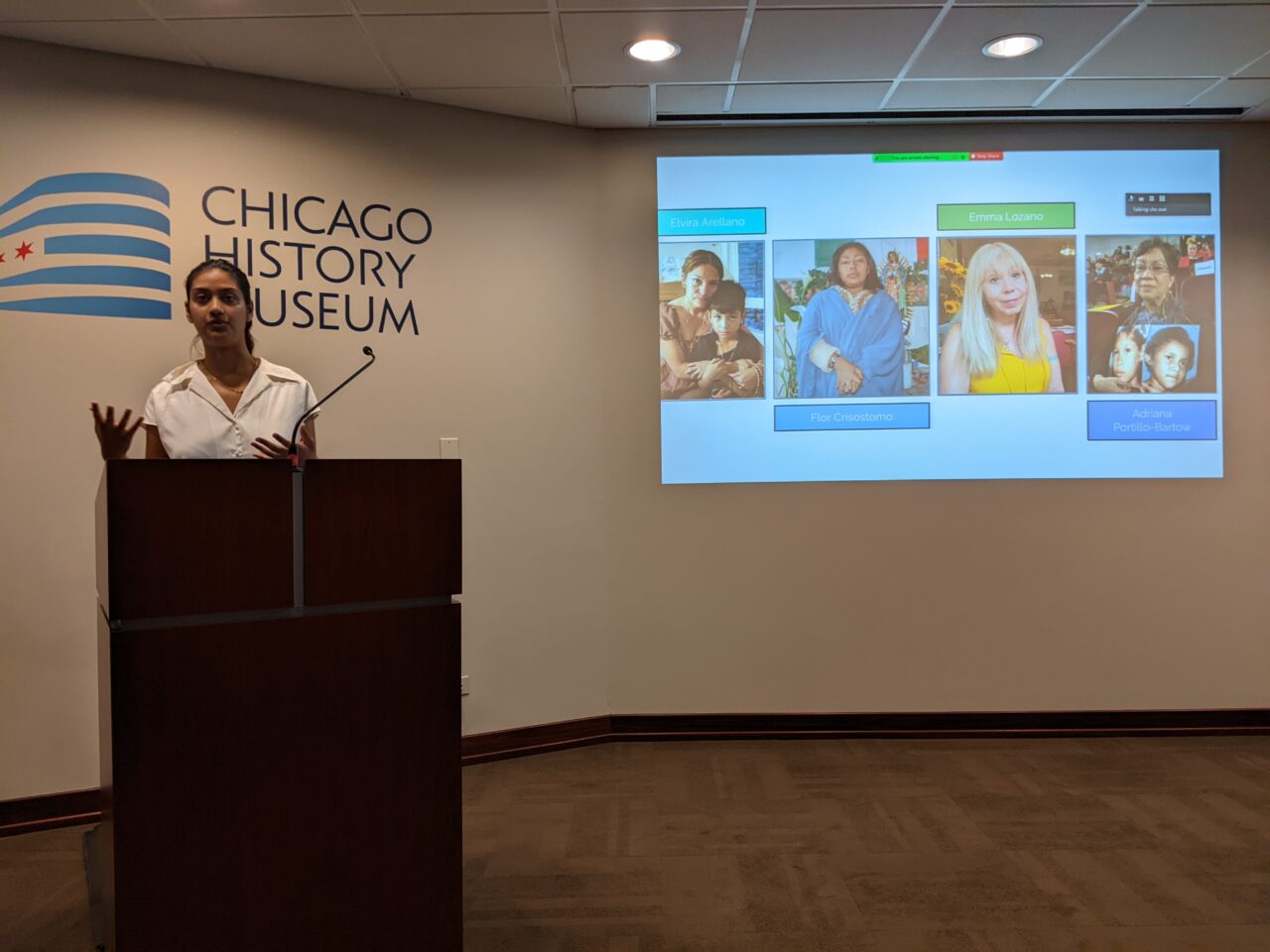 Megha Khemka, Aquí en Chicago intern and Sophomore at Walter Payton College Prep, presents her findings for her research project entitled "The Sanctuary Movement in Chicago" , Fall 2022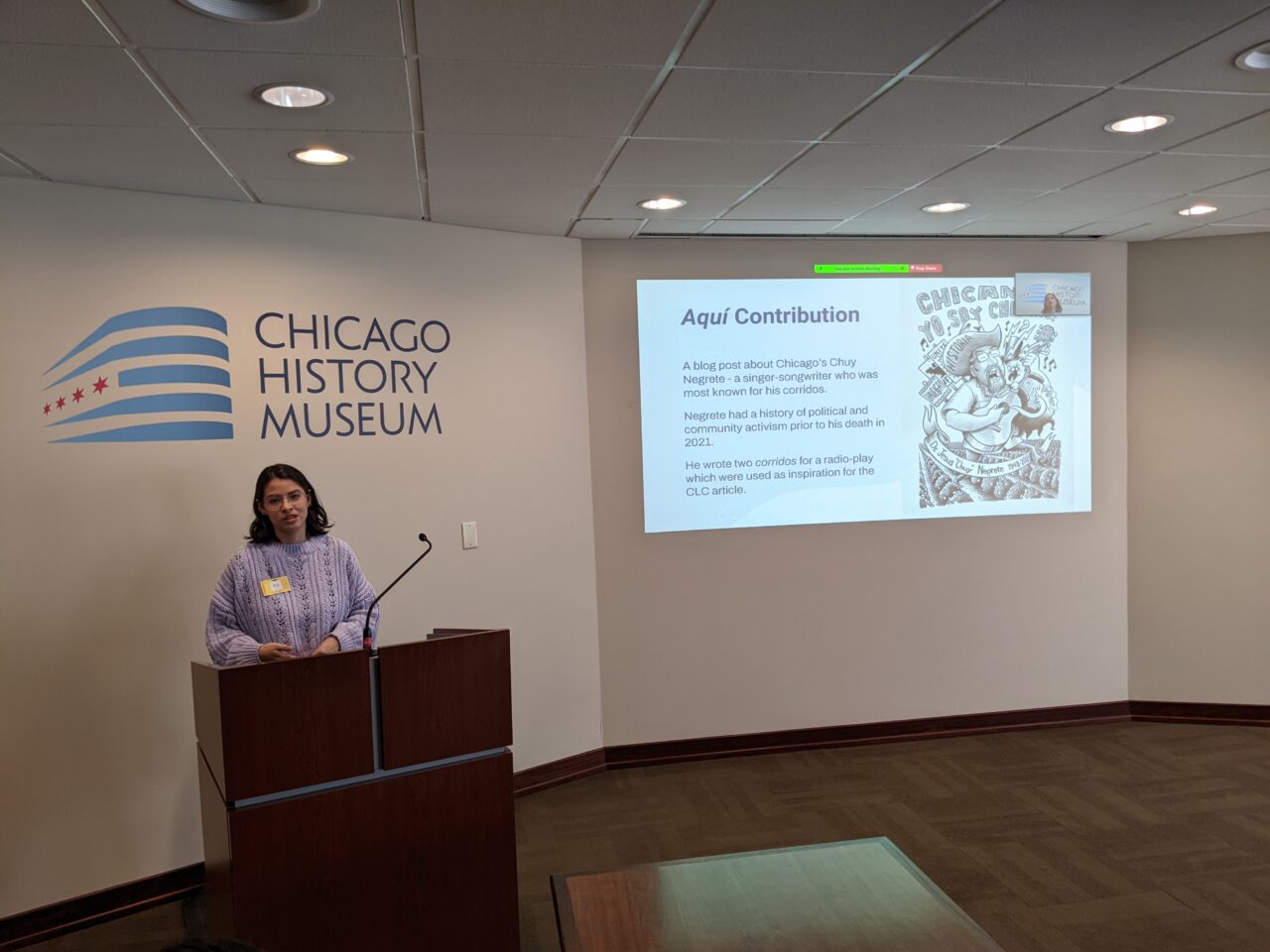 Algae Guzmán, Spring 2023 Research Associate, Aquí en Chicago.
Community Advisory Committee and Community Awareness Council
These groups are made up of Aquí en Chicago supporters, who will help us remain aware of communities within the Latine population of Chicago(land).
Our goals are to:
Build relationships among and across Chicago's many different Latine communities
Bring as many voices to the table at CHM as possible
Network through this group
Learn of ways in which the Museum can serve diverse Latine communities
We cannot do this work without you!
Consider making a donation to support Aquí en Chicago.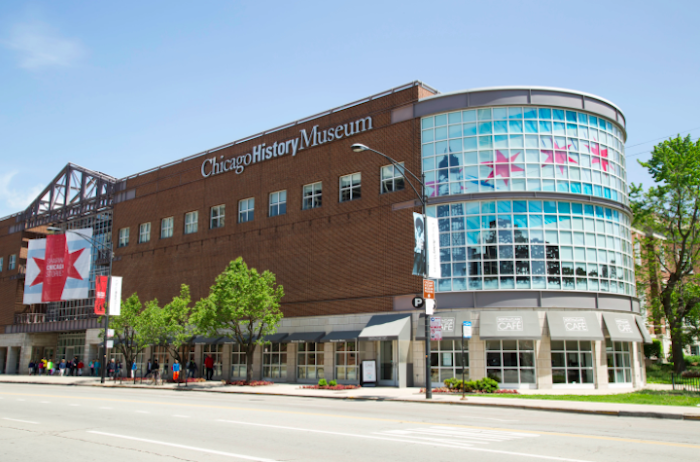 Subscribe to our mailing list for updates