In the run-up to the opening of our newest exhibition, Treasured Ten: Selections from the Costume Collection, we're spotlighting one of its co-curators, Jessica Pushor, as she gives some insight into her job and how the garments were selected.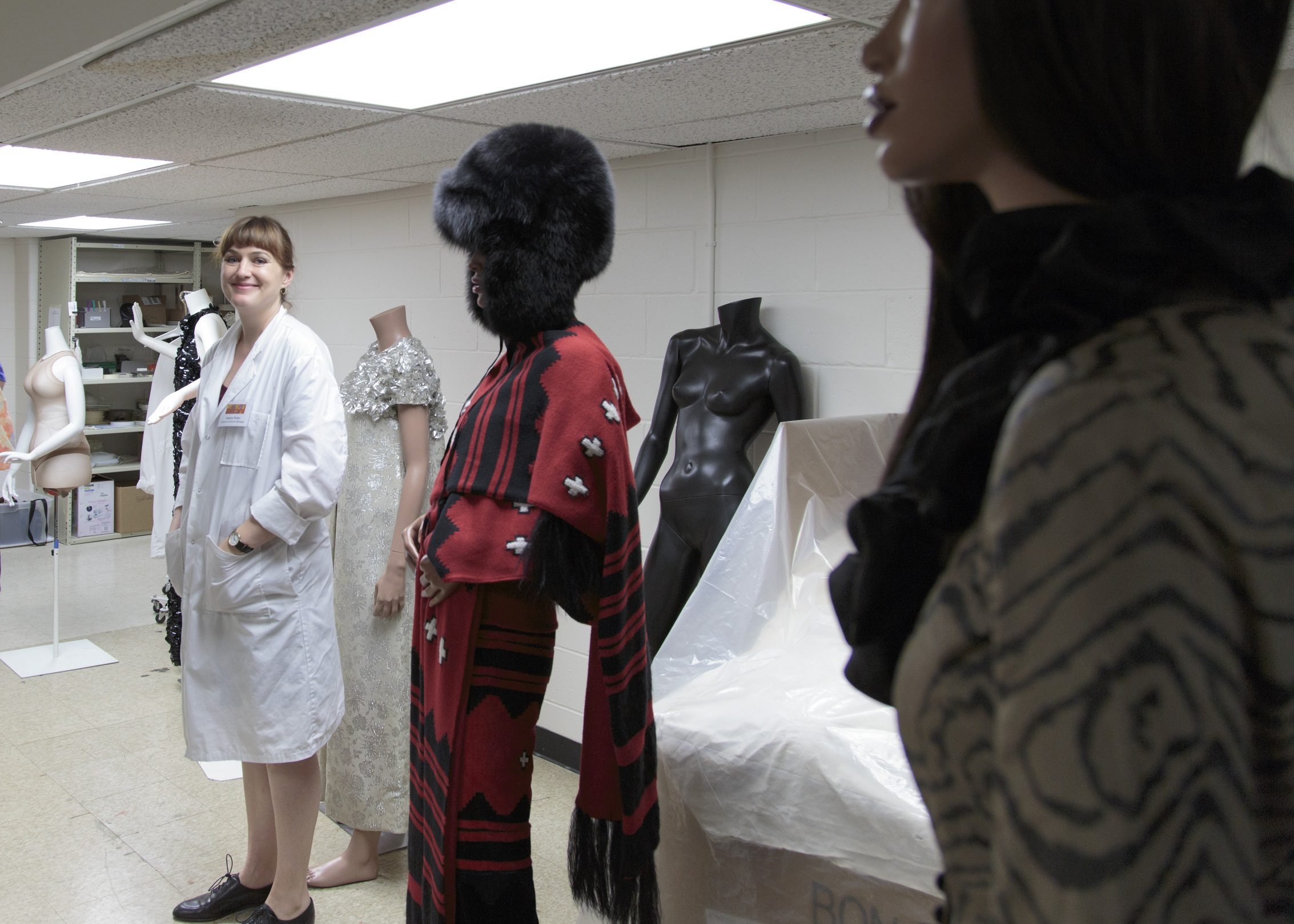 Jessica in costume storage during Members' Open House, June 2014. All photographs by CHM staff
"If you can wear it, I take care of it."
The pithy statement sums up the work of Jessica Pushor, the costume collection manager at the Chicago History Museum. With more than 50,000 pieces in her care—including garments, accessories, jewelry, sportswear, and more—her day-to-day work can include cataloging and inventorying the collection, creating mounts for objects going on display, leading tours, or working with scholars and researchers.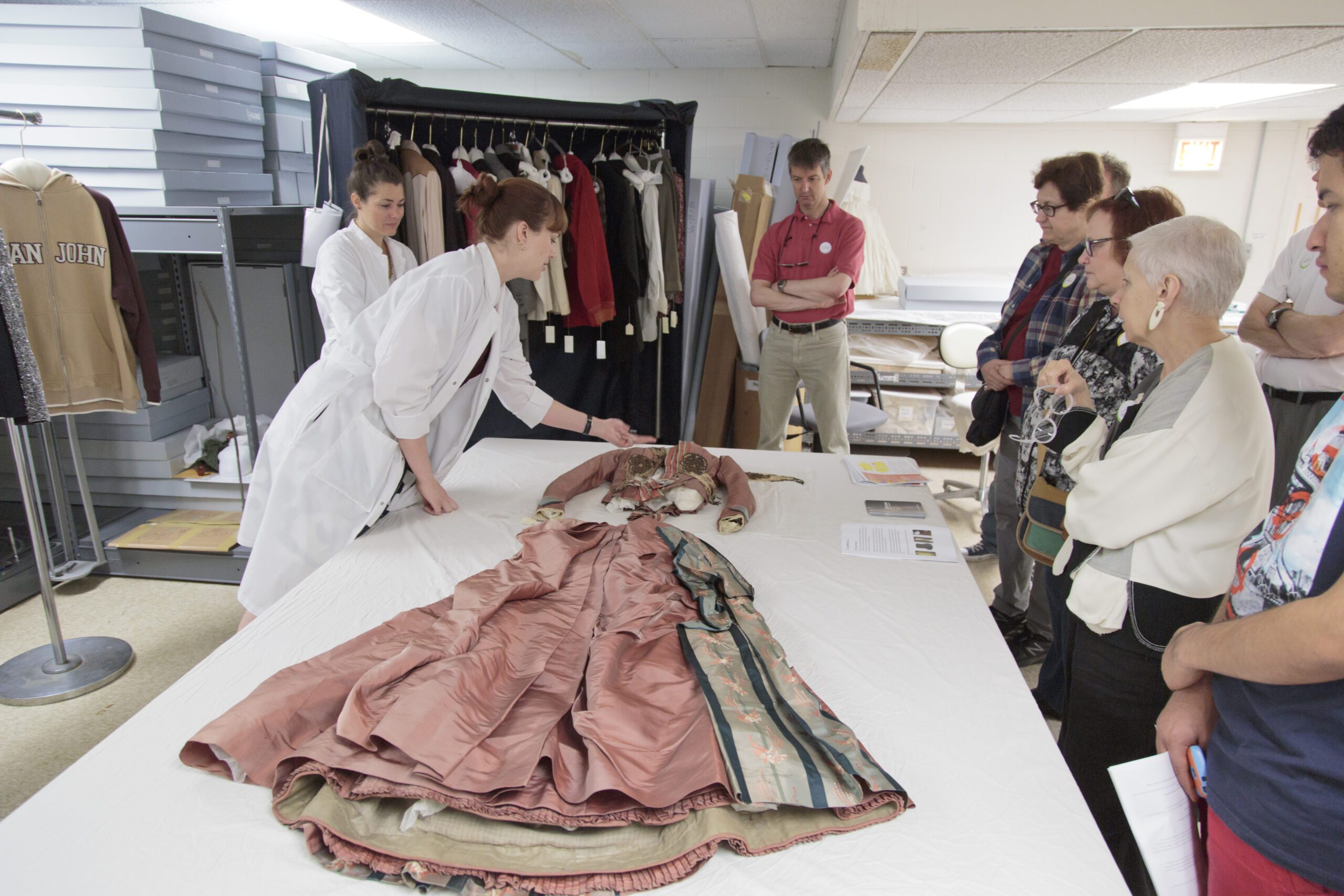 Jessica points out garment details to CHM members, June 2014.
The Museum's world-renowned costume and textiles collection dates from the eighteenth century to the present and is noted for its size, quality, and range of holdings. Costume materials include work by distinguished designers, such as Charles Frederick Worth, Gabrielle "Coco" Chanel, Charles James, Christian Dior, Yves Saint Laurent, Halston, Gianni Versace, and Christian Lacroix, and many dressmakers, milliners, retailers, and manufacturers who made Chicago their home. The collection includes clothing worn by former presidents and first ladies, sports stars, celebrities, and other notable individuals, as well as by everyday Chicagoans. Together, these materials—both exceptional and commonplace—reflect the history of Chicago as an evolving urban center and document fashion history through the lens of the city and its people.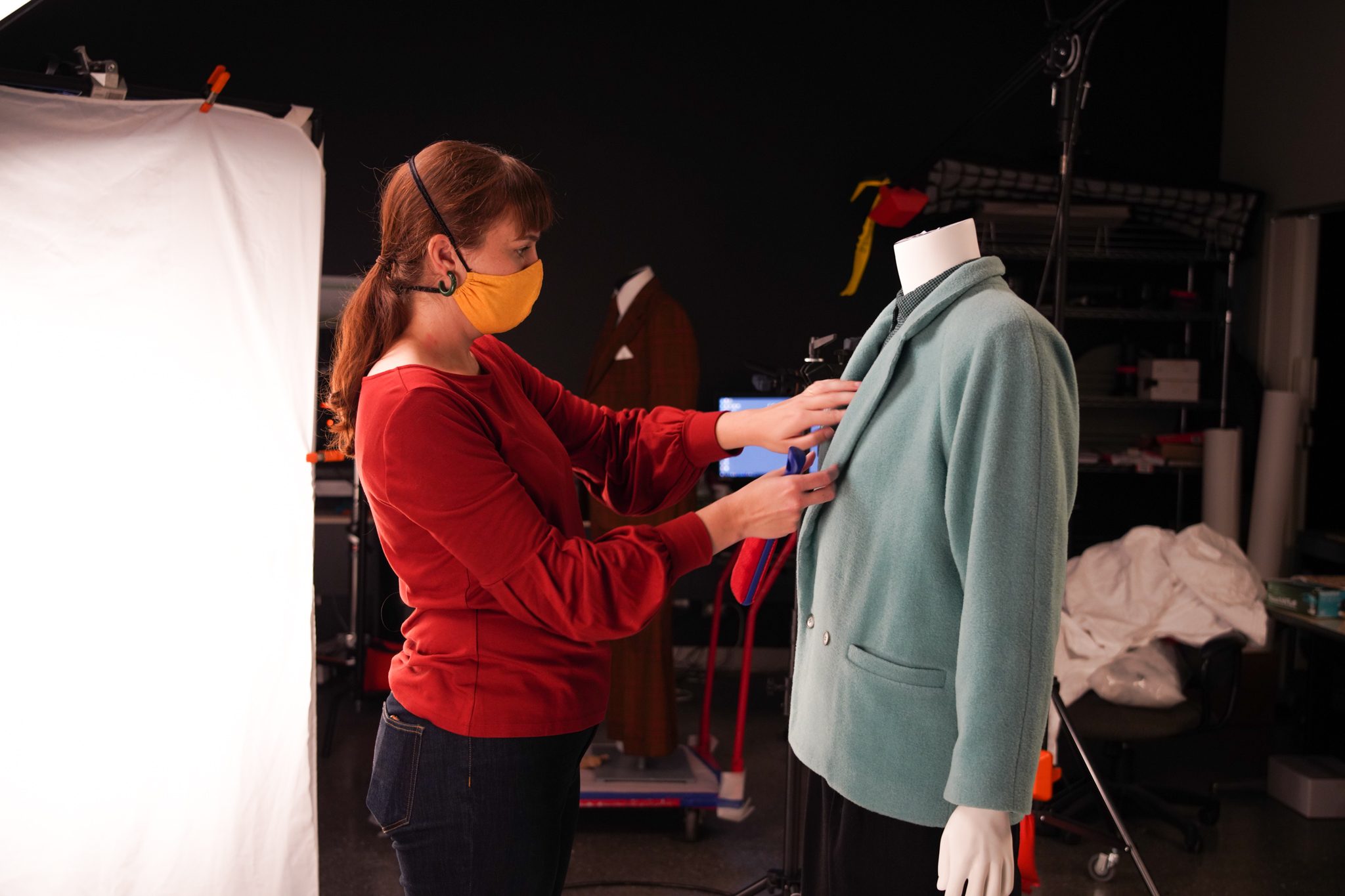 Jessica buttons up a Willi Smith jacket during photography for Treasured Ten, November 2021.
When the opportunity arose for the Museum to experiment with a small-format costume exhibition, Jessica wanted to make the most of it. This new opportunity was a chance to showcase previously unseen treasures from CHM's massive costume collection and be more inclusive in the Chicago stories we tell. Along with co-curator Charles E. Bethea, the Andrew W. Mellon Director of Collections and Curatorial Affairs at CHM, she selected ten garments—two each by five designers. Opening April 9, 2022, Treasured Ten: Selections from the Costume Collection looks at the lives and work of local luminaries Barbara Bates and Scotty Piper and international icons Stephen Burrows, Willi Smith, and Patrick Kelly.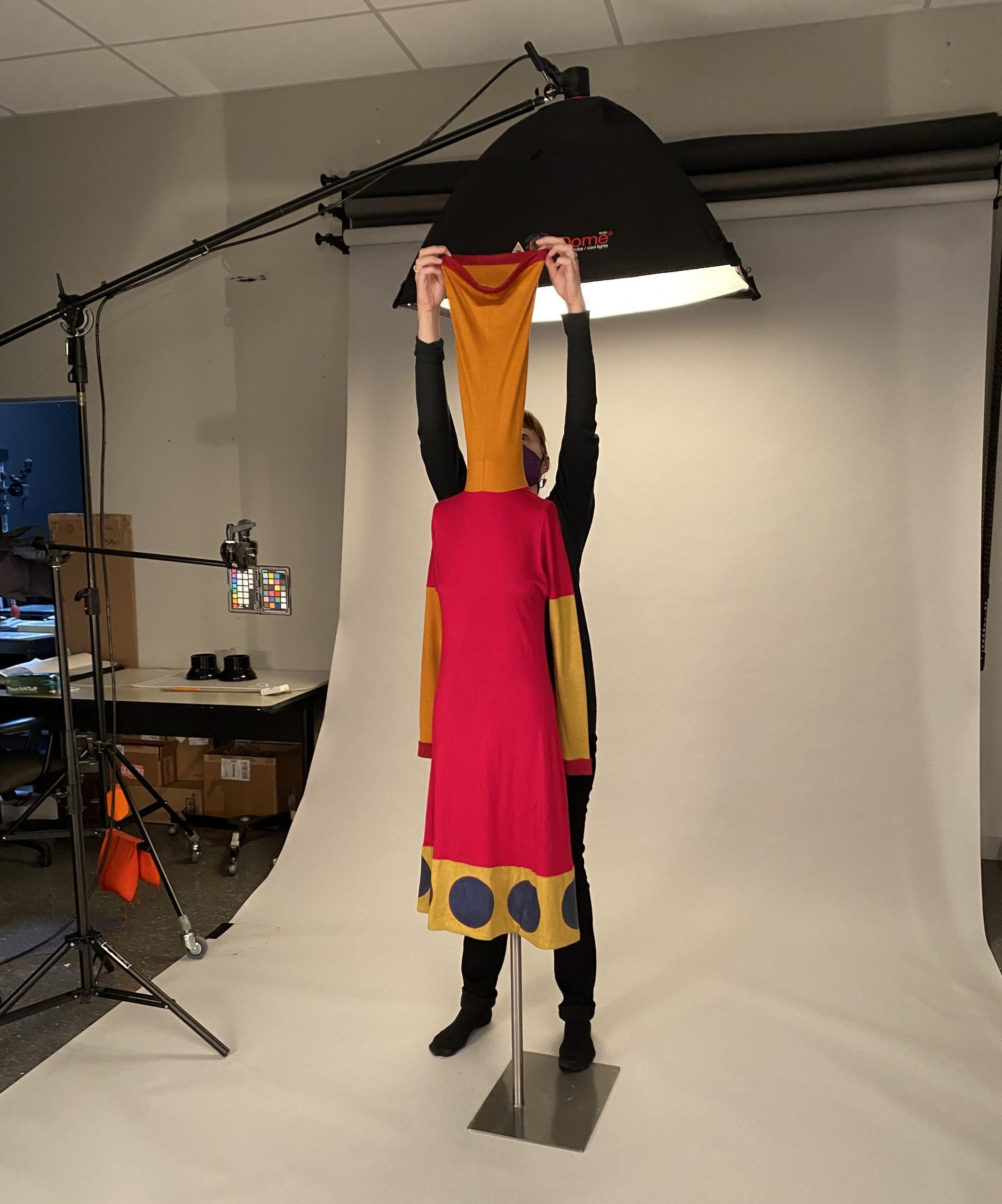 Jessica adjusts the cowl of a Stephen Burrows garment, November 2021.
Want to hear more from Jessica? She and Charles will be presenting at the members' preview of Treasured Ten: Selections from the Costume Collection on Friday, April 8!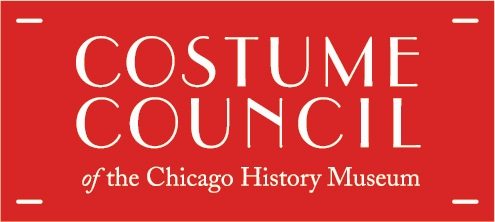 Treasured Ten: Selections from the Costume Collection is sponsored by the Costume Council of the Chicago History Museum.
Additional Resources