Backpack and Large Bag Policy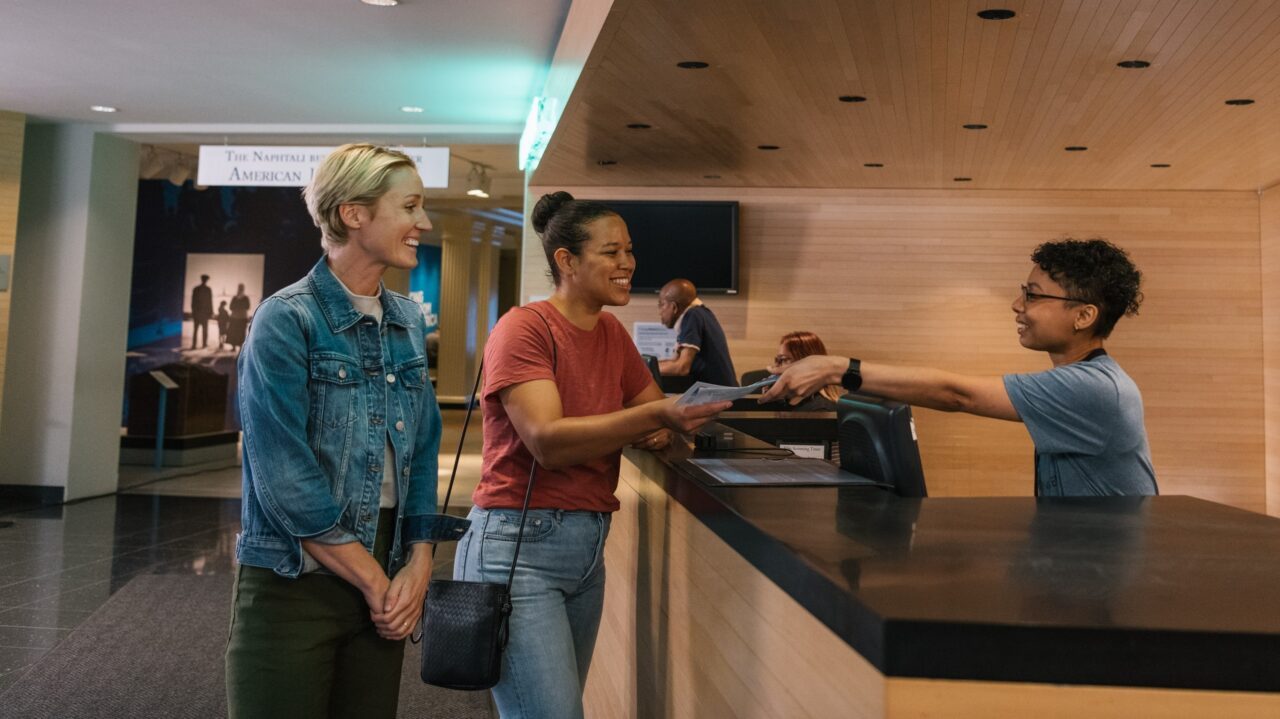 The Museum's galleries have limited space. Backpacks and large bags can pose a hazard to artifacts and documents on display and even to other visitors. They can also cause significant damage to walls and signage.
For these reasons, the Museum only allows backpacks and bags in its public spaces that meet BOTH of the following criteria:
All bags must be smaller than 13 x 12 x 4 inches (33 x 31 x 10 cm) to be carried into any gallery or the Museum's other public spaces.
All bags meeting this size restriction must be carried on the front or side of the person. Nothing can be worn on the back in the galleries or the Museum's other public spaces.
All items that do not meet the criteria stated above must be checked at our free coat check.
This policy includes luggage, large bags, book bags, backpacks, small carry-ons, shopping bags, or any other carried items. All bags are subject to possible inspection and tagging.
Thank you for your cooperation.