From sundown on Tuesday, October 25, through sundown on Thursday, October 27, followers of the Baha'i faith will be celebrating important Twin Holidays: the birth of the Báb (Arabic: the Gate) and birth of Bahá'u'lláh (Arabic: Glory of God), its two foundational figures. In recognition, we look to the Chicago History Museum's collection of pamphlets representing moments in the community's history as it established physical presence in the Chicagoland area.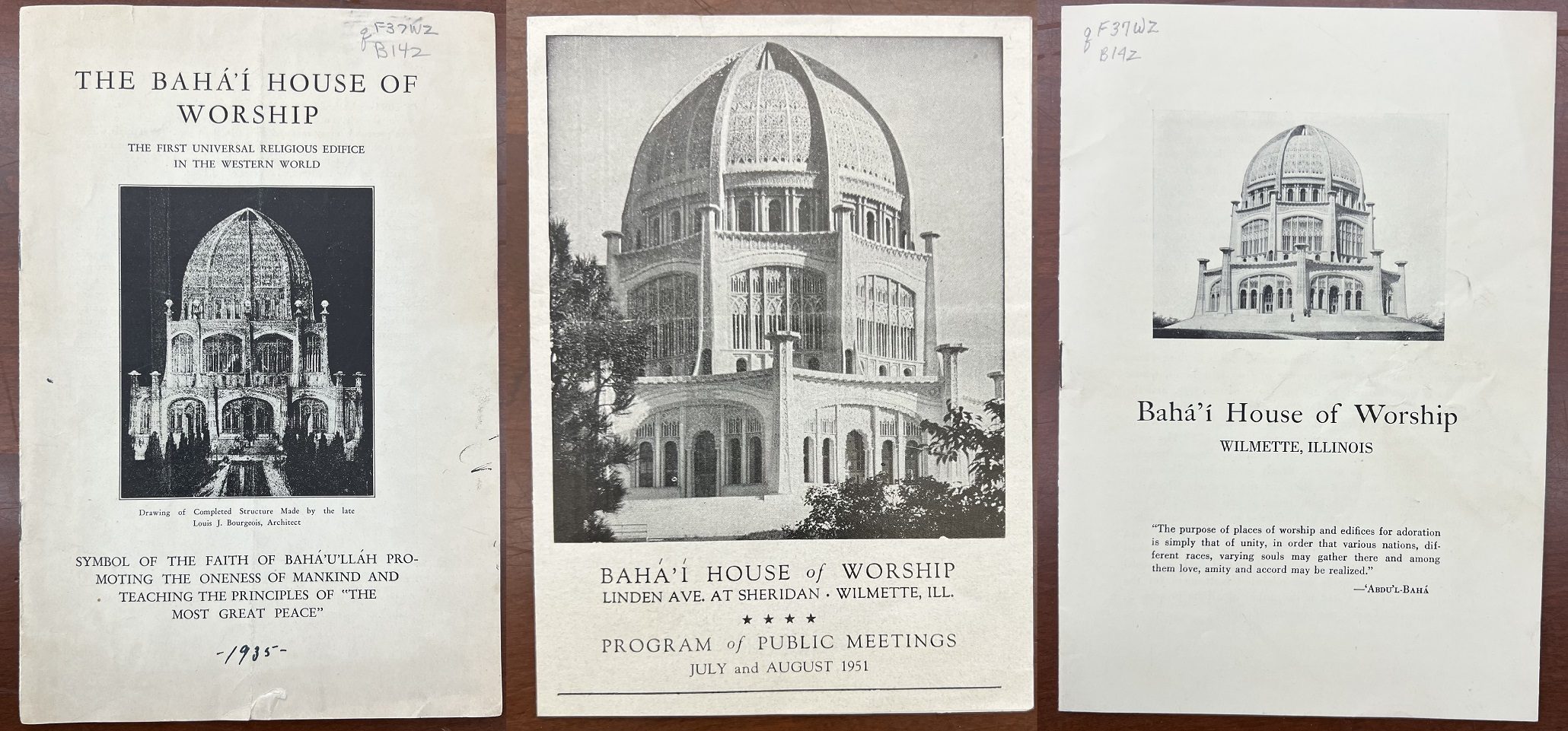 A selection of pamphlets from CHM's Abakanowicz Research Center.
The Mashriqu'l-Adhkár (Arabic: The Dawning Place of Praise) in Wilmette, Illinois, is the second Baha'i House of Worship in the world to be built and is the oldest remaining one. The structure embodies the teachings of Bahá'u'lláh as an expression of humanity's oneness. Its foundation stone was laid in 1912 by 'Abdu'l-Baha (the son of Bahá'u'lláh), and the completed building was dedicated in 1953.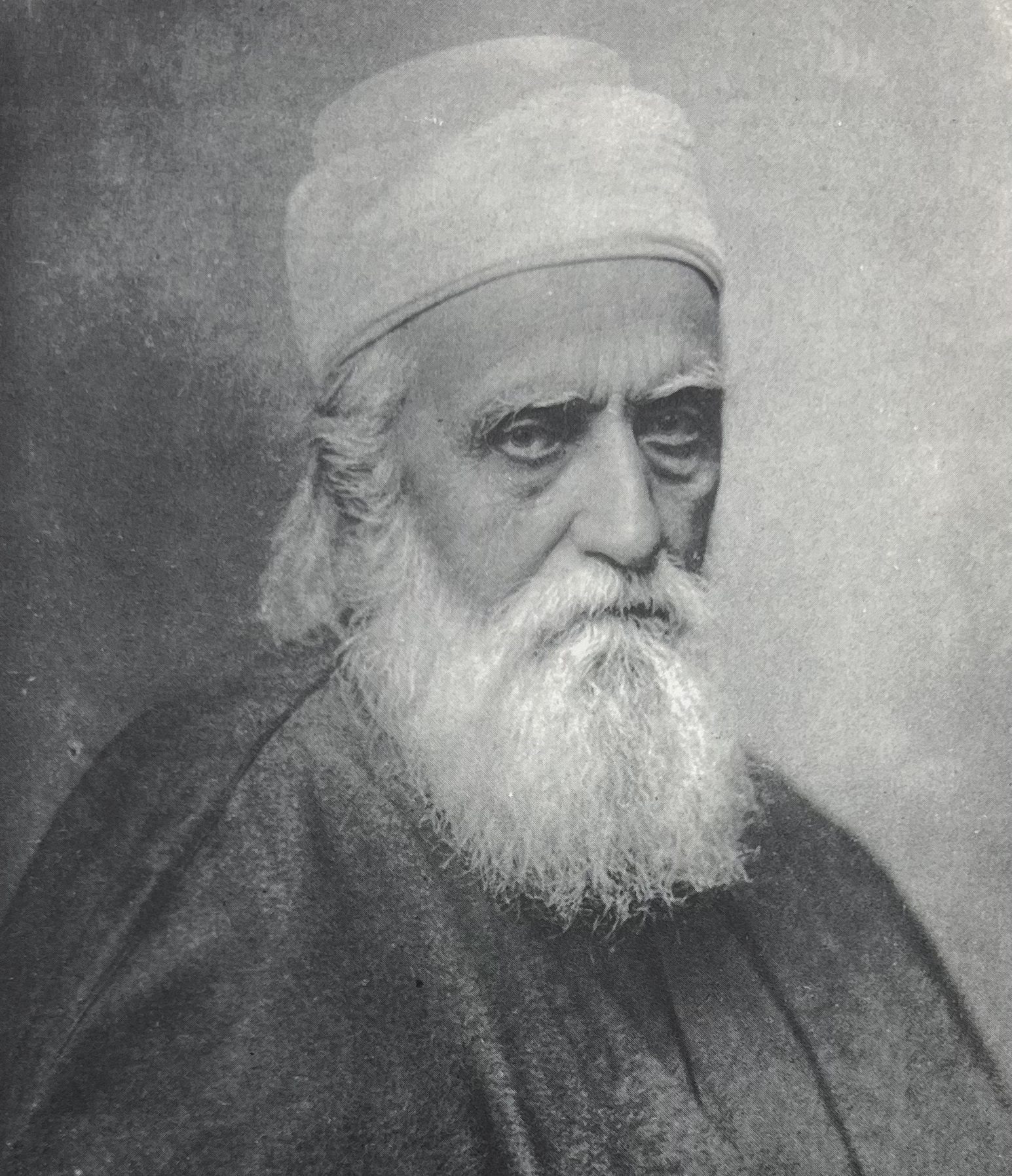 Portrait of 'Abdu'l-Baha, oldest son of Baha'u'llah, in The Bahà'ì Faith: Dawn of a New Day by Jessyca Russell Gaver
The pamphlets discuss the Baha'i faith's foundations and significant historical moments, grounded in the Birth of Bahá'u'lláh in 1817 and Birth of the Báb in 1819 in Iran and extending through the nineteenth and twentieth centuries. Other events described include the founders' experiences of pilgrimage and exile, the recognition of the Baha'i faith at the World Parliament of Religions in Chicago in 1893, and significant inaugural events of the Chicago Baha'i community. They also discuss the long and storied process of conceptualizing, designing, building, and celebrating a meaningful place of worship that represents community beliefs in architecture.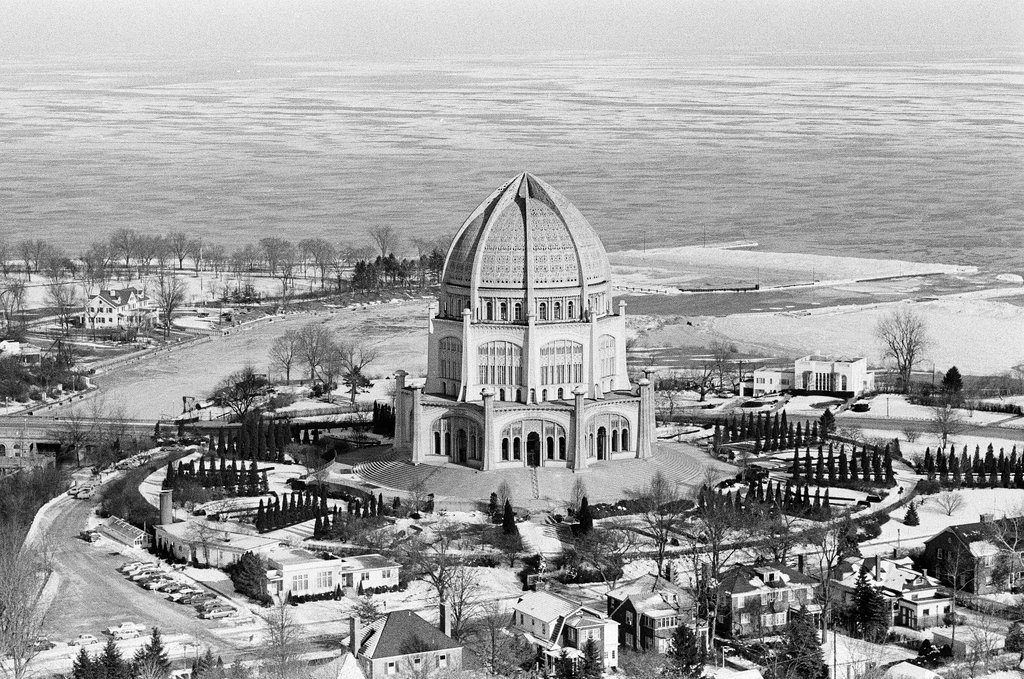 Aerial view of the Baha'i House of Worship with Wilmette Harbor and Lake Michigan behind it, January 6, 1971. ST-20001475-0001, Chicago Sun-Times collection, CHM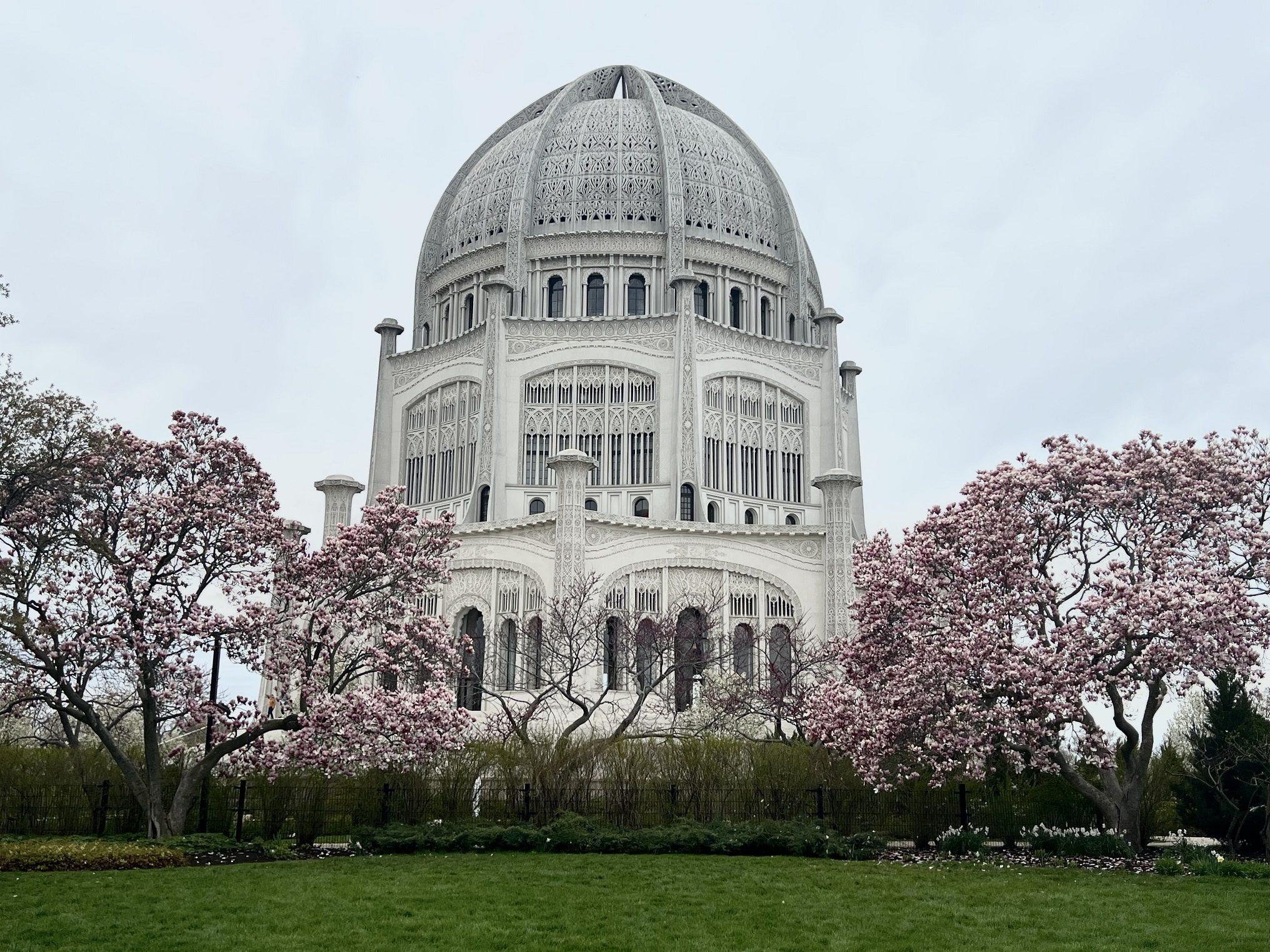 The temple in 2022. Photograph by Rebekah Coffman.
The building's architect, Louis Bourgeois, made eclectic reference to world architecture in his design—borrowing from Egyptian, Roman, Byzantine, Renaissance, and Islamic traditions—to manifest humanity's combined efforts to worship the divine through built form. The number nine is repeated in the number of sides, entrances, and gardens at the House of Worship, symbolizing perfection and completion. Its intricate, decorative exterior appears as carved stone but is in fact achieved through a unique mixture of white Portland concrete and white quartz, which creates a glimmering effect and gave rise to its nickname as the "Temple of Light and Unity."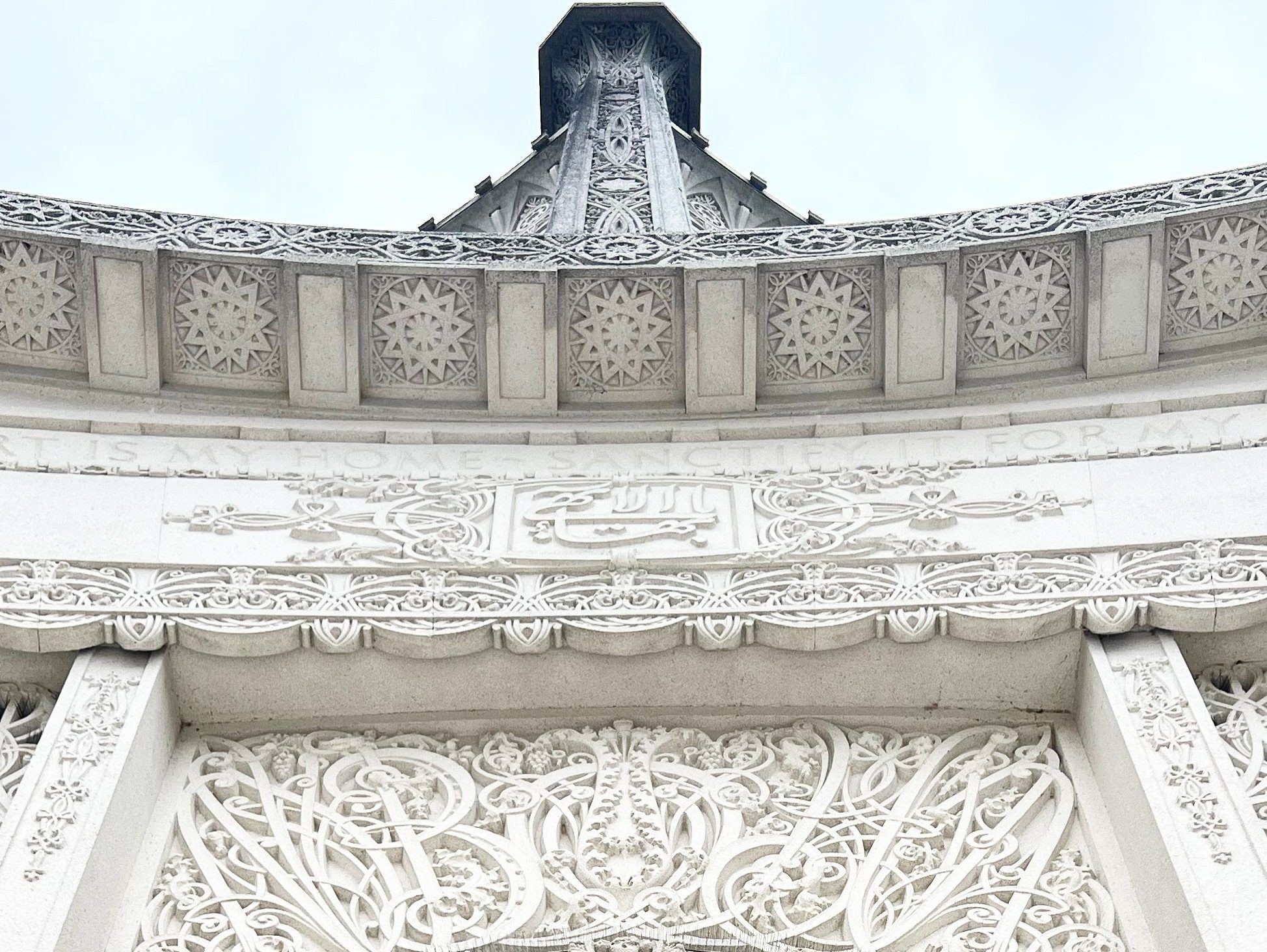 Detail of inscription above the doorway. Photograph by Rebekah Coffman.
Decorations include symbols of world religious traditions, including hooked crosses associated with Buddhism and Hindusim, Judaism's Star of David, Christian crosses, the moon and crescent of Islam, and the nine-pointed star of Baha'i. Nine utterances of Bahá'u'lláh are above entrances and nine are within interior alcoves. Each gives testament to Baha'i beliefs, emphasizing Bahá'l'ulláh's teachings of universal peace, including one that reads, "The earth is but one country; and mankind its citizens."
Additional Resource