For Labor Day, we're highlighting the work of labor leader, antiwar activist, and author Sidney Lens, whose papers are archived at CHM. Ask about them on your next visit to the Abakanowicz Research Center.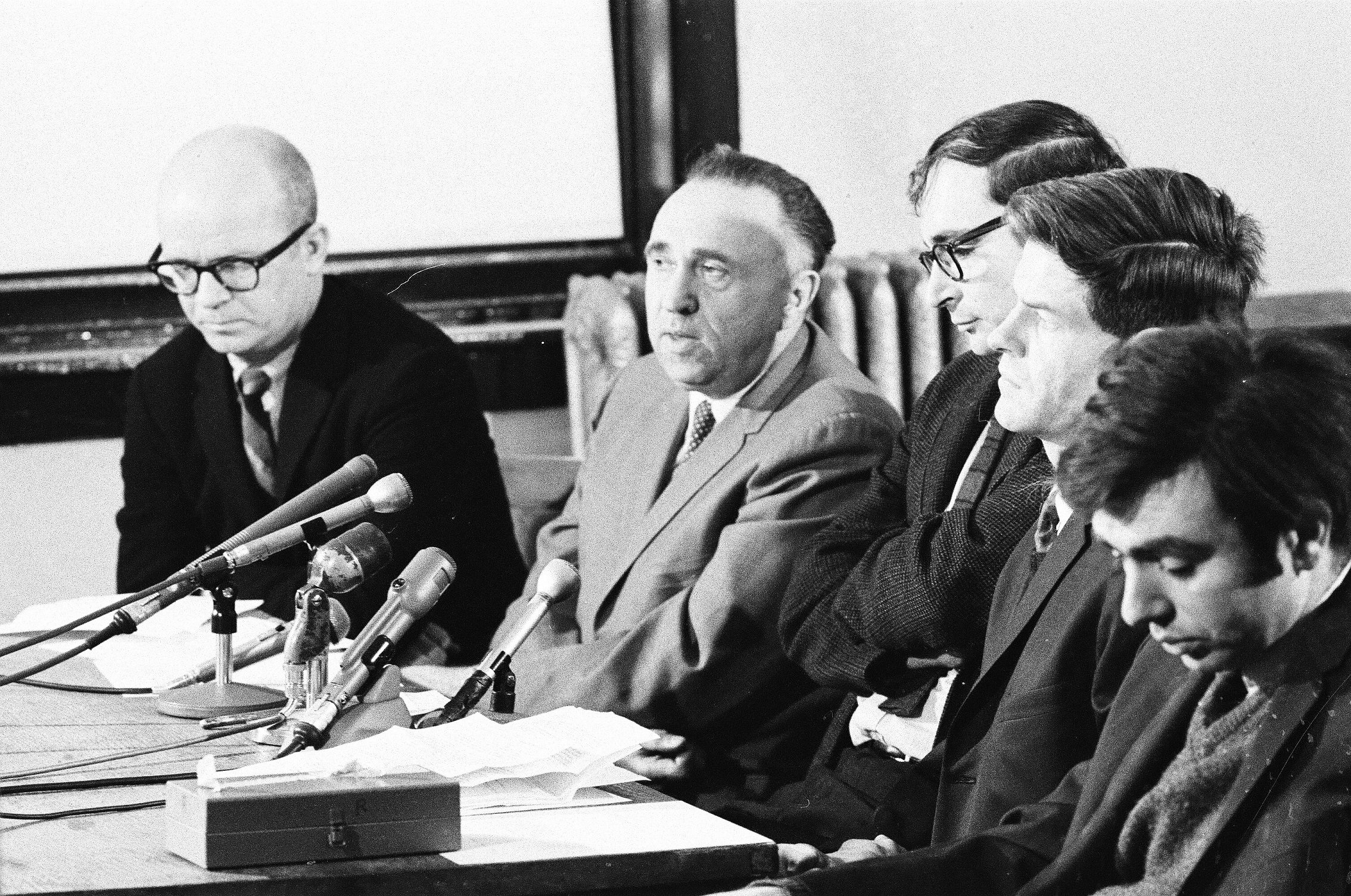 Staughton Lynd, Rev. James Bevel, Sidney Lens (second from left), and Richard Flacks of the Chicago Area Draft Resisters speak at a press conference at 333 West North Ave., January 8, 1968. ST-60003475-0006, Chicago Sun-Times collection, CHM
Sidney Lens was born in 1912 in New Jersey to Charles and Sophie Okun, Russian Jewish immigrants who came to the United States in 1907. Lens's father died when Lens was just three years old, so he was raised by his mother, who worked in a garment factory in Manhattan. Lens described his mother as an influence on his organizing and recalled her giving him a picture of Rosa Luxemburg when he was young.
Lens's first effort at organizing workers occurred when he was just a teenager, working as a busboy at a resort in Saratoga Springs, New York. He organized the waiters and busboys to strike on July 3, but ultimately the resort was able to pull in family and friends to wait tables in their place, and Lens was taken off the resort and roughed up by the county sheriff.
Undeterred by his first attempted labor strike, Lens continued to empower and organize workers, particularly in the 1930s as New Deal legislation was being passed in response to the Great Depression. In 1937, he helped organize workers who made automobile seat covers and sheet metal workers in Detroit.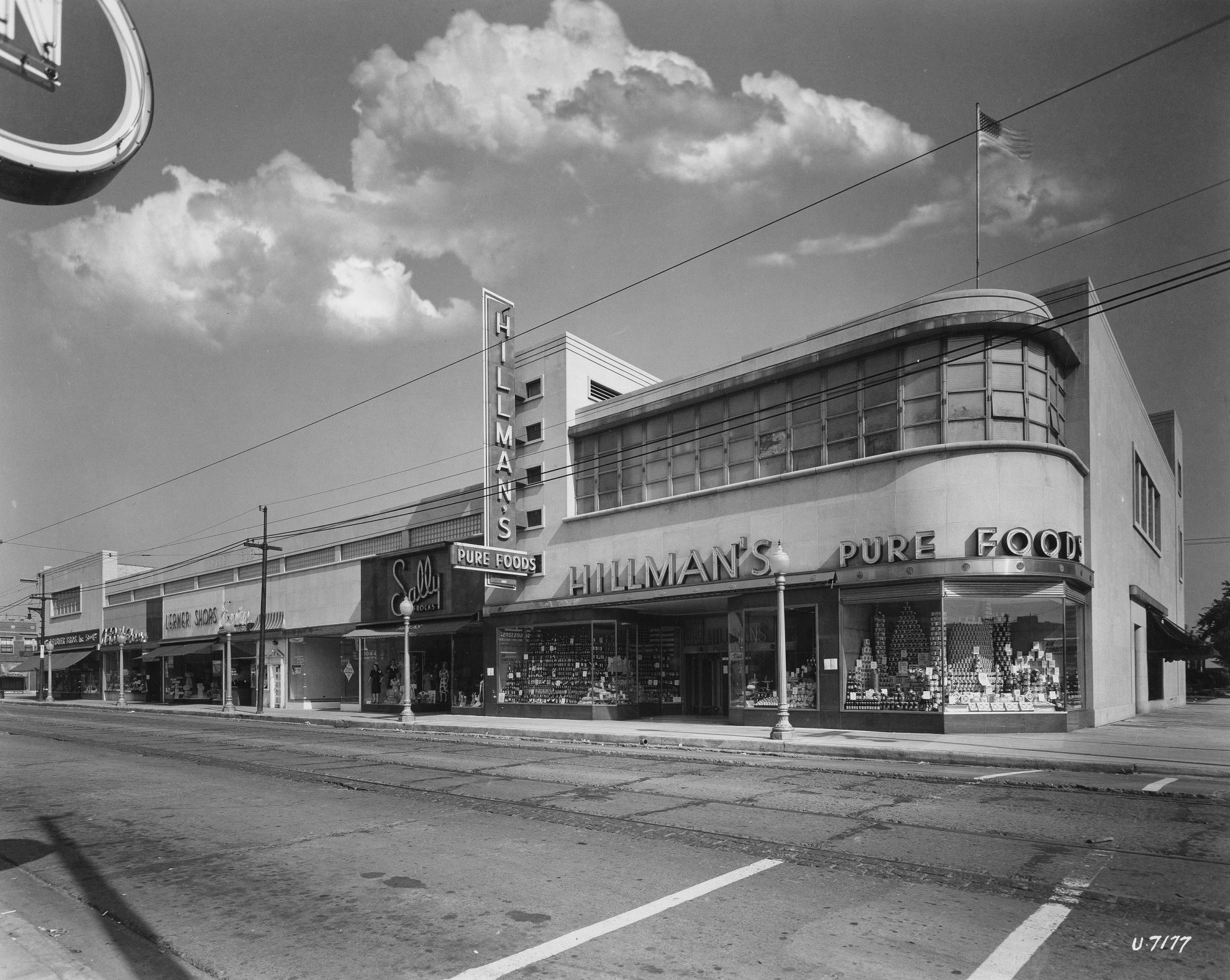 Hillman's Pure Foods, northwest corner of Devon and Artesian Streets, 1937; Chicago Architectural Photographing Company. CHM, ICHi-061991
Making Chicago his base, Lens undertook organizing efforts among fellow workers at the Hillman's grocery chain in 1941. He helped regroup workers whose unions were under the Capone outfit (which was stealing their dues) into the United Grocery and Produce Employees Union, Local 329 of the Retail, Wholesale, and Department Store Union (CIO). Eventually, Local 329 (known from 1946/47 as the United Service Employees Union) won an election ordered by the National Labor Relations Board.
In the next few years, Lens widened his organizing efforts on behalf of Local 329 but also to hospital workers, dancers, language teachers, and even the Chicago Symphony Orchestra. He also served as the national secretary of the American Forum for Socialist Education.
In 1946, Lens married Shirley Ruben, a Chicago public school teacher who became known in the 1950s for refusing to take an anti-Communist loyalty oath. In the early 1950s, the couple began a series of travels, which eventually took them to 101 countries. These travels broadened Lens's perspective and furthered a keen interest in international affairs and antiwar activism.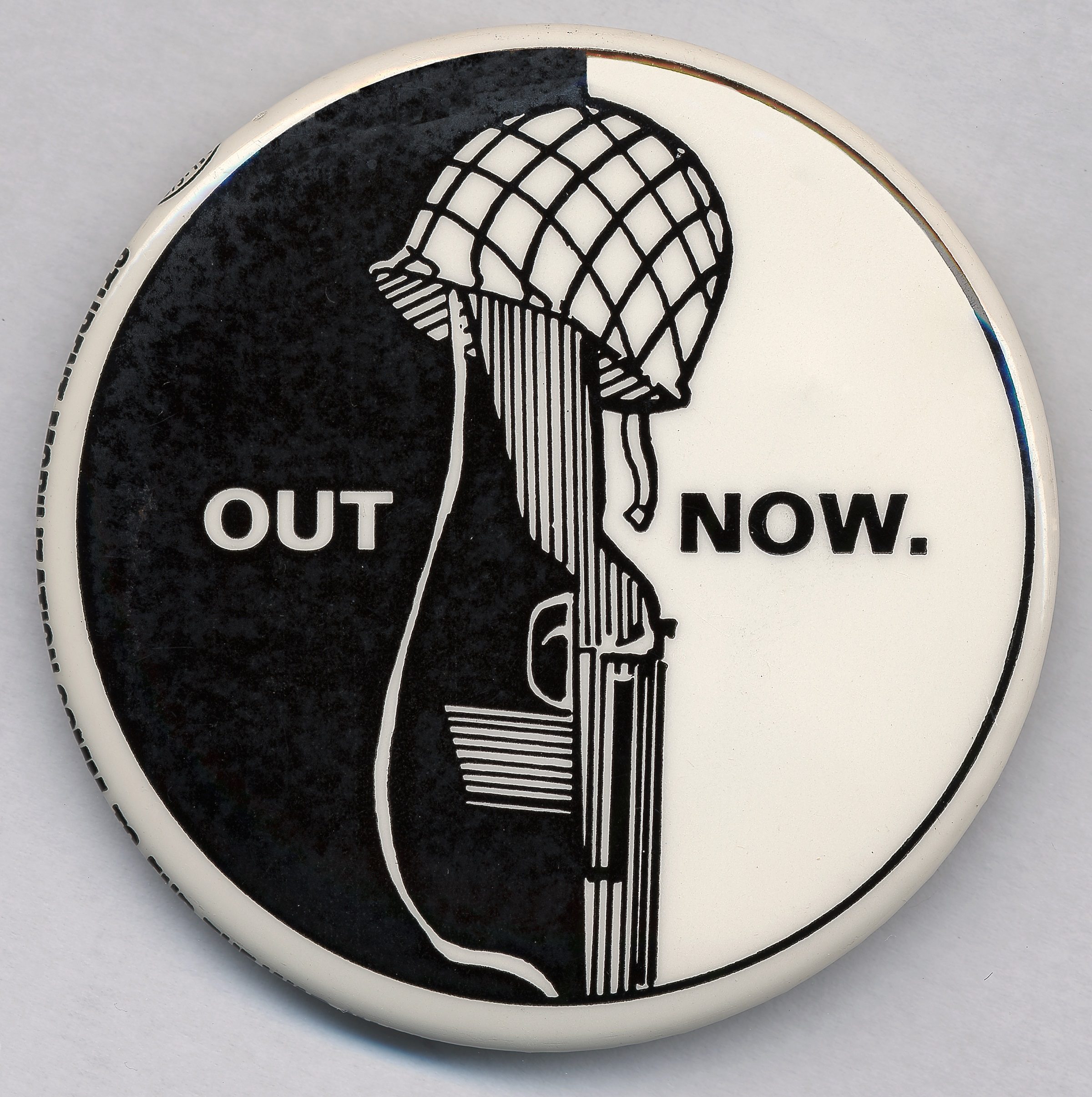 Anti-war button owned by Sidney Lens, c. 1970. CHM, ICHi-040649 
Along with David Dellinger, Bayard Rustin, Roy Finch, A. J. Muste, and Glen Gardner, Lens was one of the founding editors of the pacifist journal Liberation (1956–77). Lens was also a prolific author and wrote more than twenty books, including The Crisis of American Labor (1959) and The Forging of the American Empire (1971). He also contributed to The Progressive magazine and was a contributing editor for the National Catholic Reporter. During the 1950s, his scathing articles denouncing McCarthyism and the Cold War brought him national attention.
In Chicago, Lens was among the many to challenge the activities of the Chicago Police Department's Red Squad, which spied on political activities of groups in the city. In 1967, he recalled receiving a phone call from officers who told him how they had burglarized organizations in the city, including Women for Peace, Chicago Peace Council, Fellowship for Reconciliation, and Students for a Democratic Society. Lens tipped off the Daily News with the information and was one, among others, who sued for dissolution of the Red Squad.
In the 1970s and '80s, Lens labored on behalf of nuclear disarmament, founding the organization Mobilization for Survival. Lens spent more than fifty years as an activist. It was only illness that stopped him. He died on June 18, 1986, at Chicago's Bernard Mitchell Hospital from a recurrence of a malignant melanoma.
Further Resources