To commemorate the sixtieth anniversary of the 1959 Pan American Games in Chicago, CHM editor Heidi Samuelson compiled some highlights from the Museum's collection.
Sixty years ago, the third Pan American Games were held in Chicago from August 27 to September 7. This was the first time they were held both in the United States and during the northern hemisphere's summer. Chicago was not originally selected to host the games, but after Cleveland withdrew due to financial reasons, Chicago had only eighteen months to prepare for more than 2,200 athletes from twenty-five countries competing in 166 events in eighteen sports.
The games did not go off without a hitch, with timer issues at some events, lodging and practice space scarcity, steeplechase water obstacles stocked with perch, and transportation snafus, to name a few. Chicago sports fans were arguably more interested in the White Sox's pennant chances than an international multisport competition, but for the first time the United States was able to send an Olympic-caliber team to the games, with competitors including decorated tennis player Althea Gibson, sprinting star Wilma Rudolph, and future NBA legends Jerry West and Oscar Robertson—both still in college. A seventeen-year-old Cassius Clay narrowly missed attending the games, losing to Amos Johnson in the trials, who went on to win gold.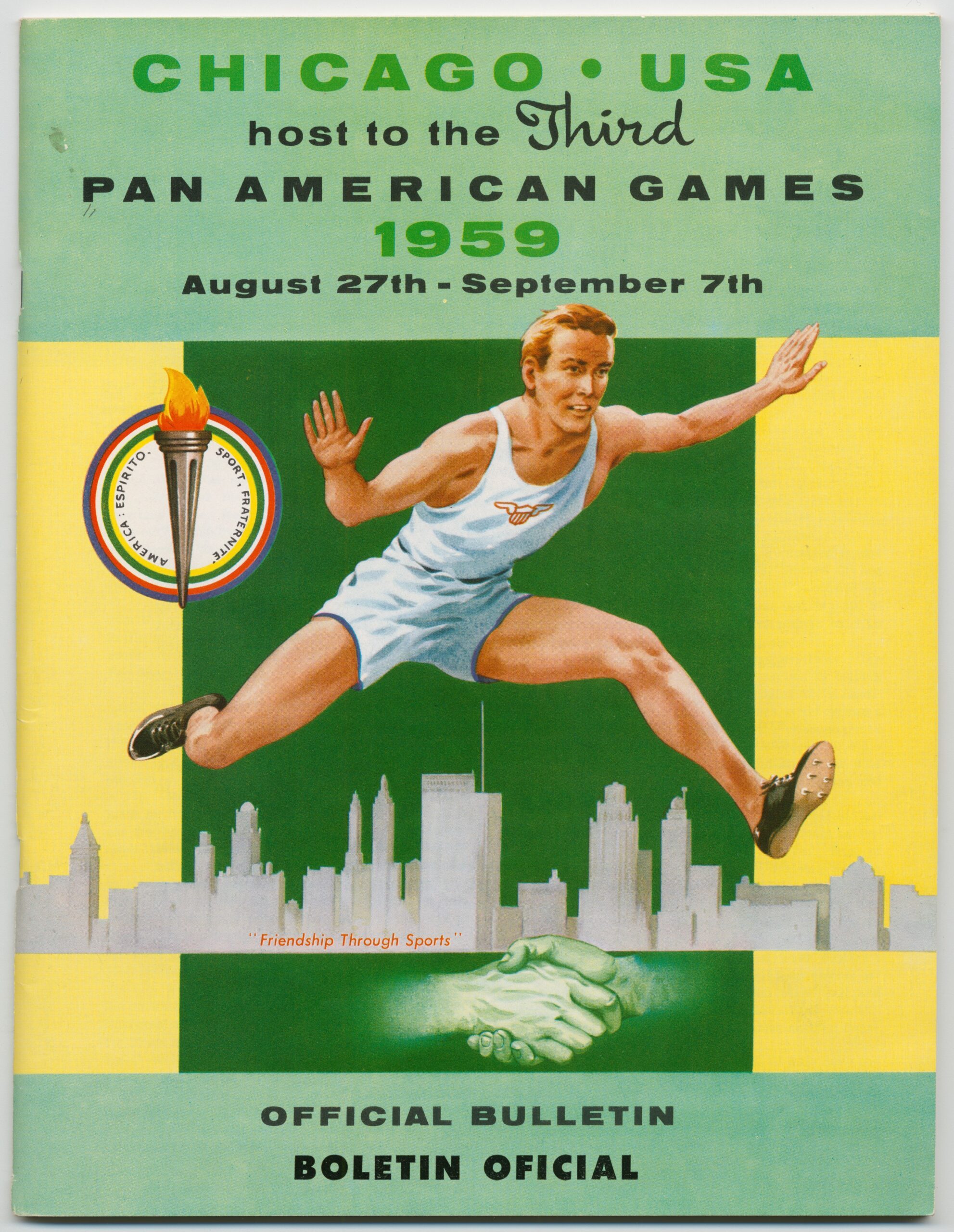 The official bulletin of the 1959 Pan American games. CHM, ICHi-050424

The opening ceremony was held at Soldier Field on August 27. Participating athletes wore garments in colors that represented their home nation. CHM, ICHi-040931; photograph by Robert Mark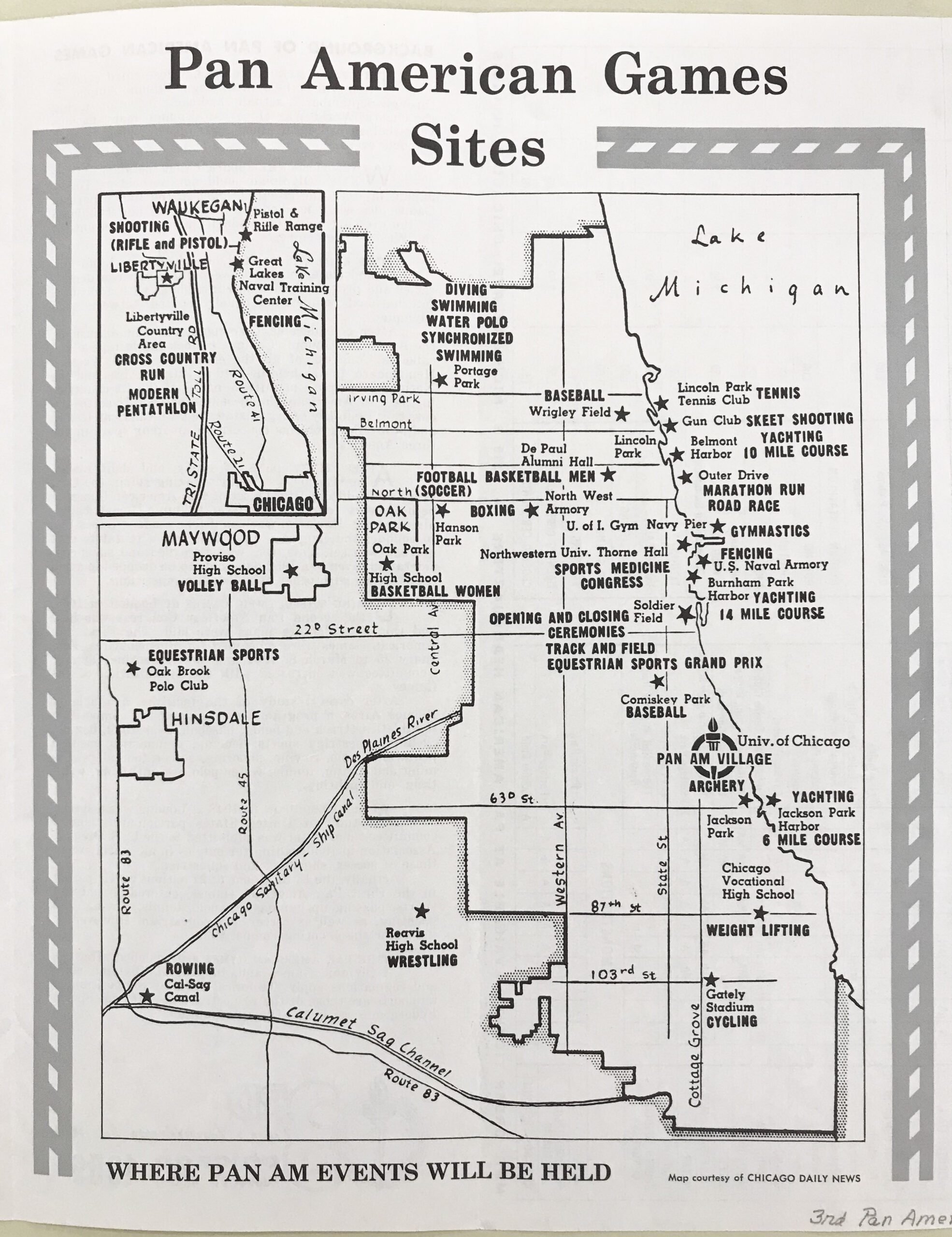 From the "Schedule to Third Pan American Games" pamphlet, this map shows the sites in and around Chicago where events were held. To this day, the games marked the only international baseball tournament played at Wrigley Field. CHM, GV723 .P3 1959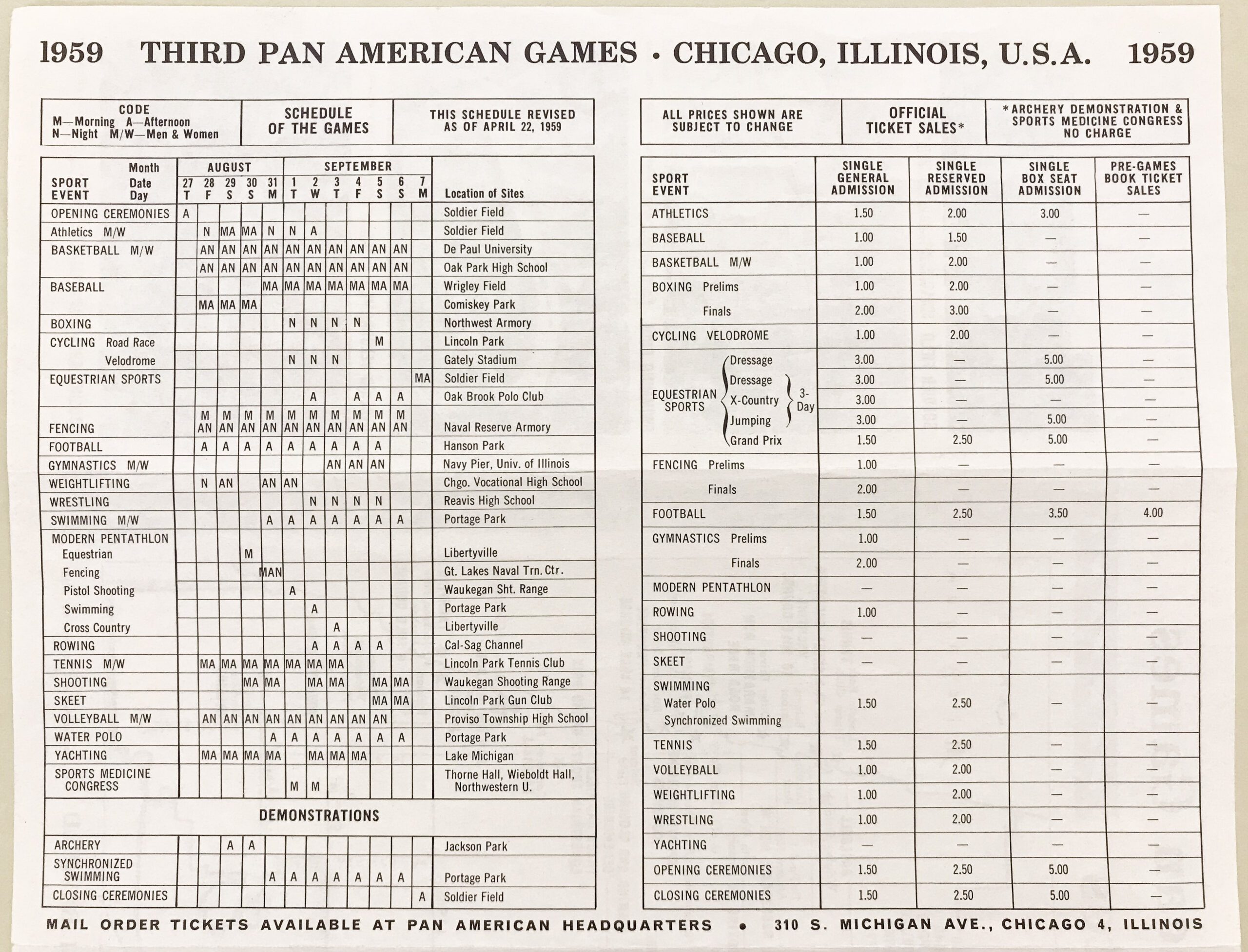 The pamphlet also contained the daily schedule of events and information about ticket prices. Single general admission tickets to events ranged from $1.00 to $3.00. CHM, GV723 .P3 1959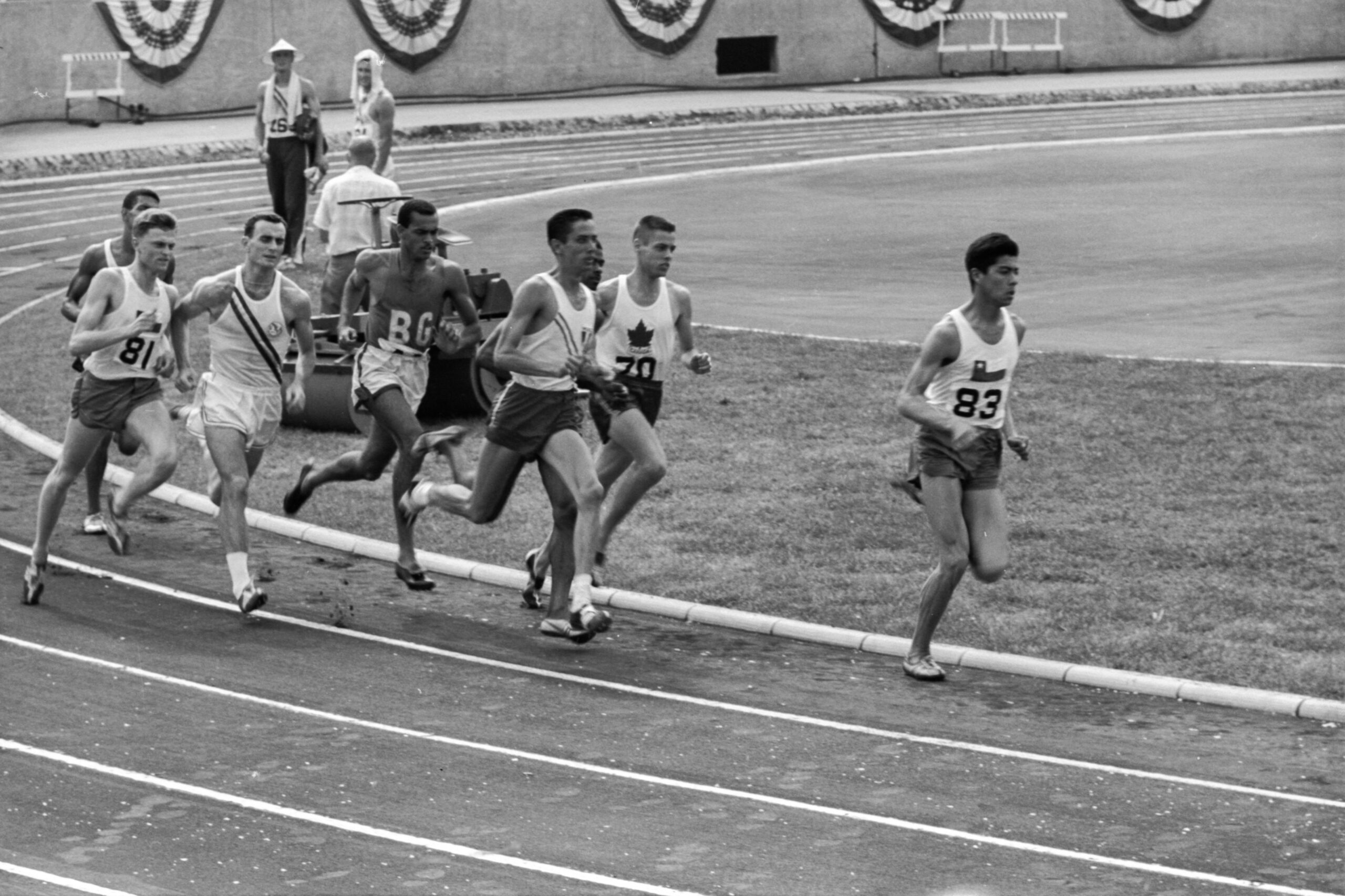 Referred to as "athletics," the games featured track-and-field events that included sprints and middle-distance races, hurdles, jumping and throwing events, and the men's decathlon. CHM, ICHi-130339; photograph by Raeburn Flerlage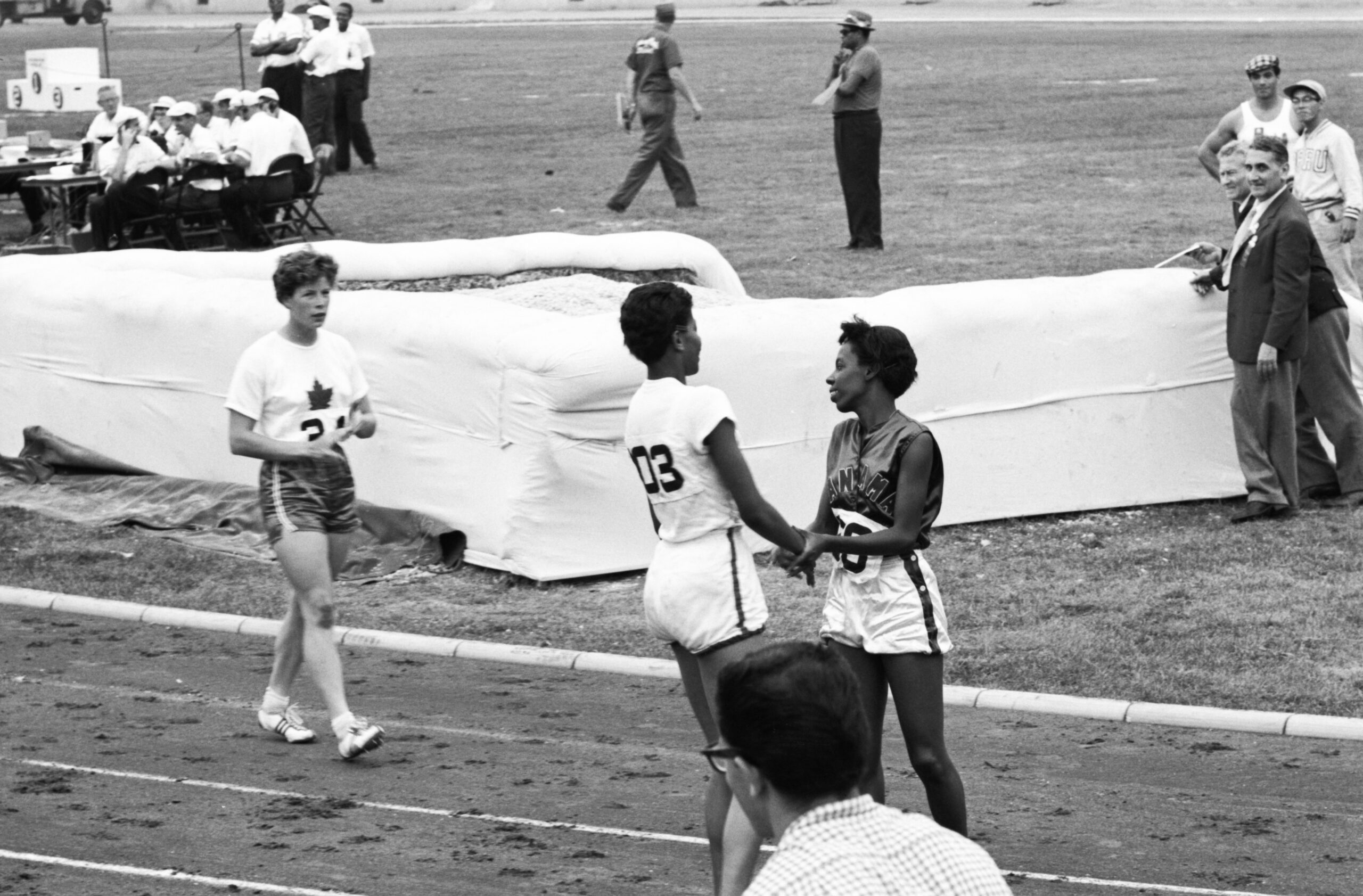 Wilma Rudolph (wearing number 03) won the silver medal in the 100m dash and was a member of the gold-medal-winning 4 x100m relay. She would become the first American woman to win three gold medals in one Olympics the following year. CHM, ICHi-130128; photograph by Raeburn Flerlage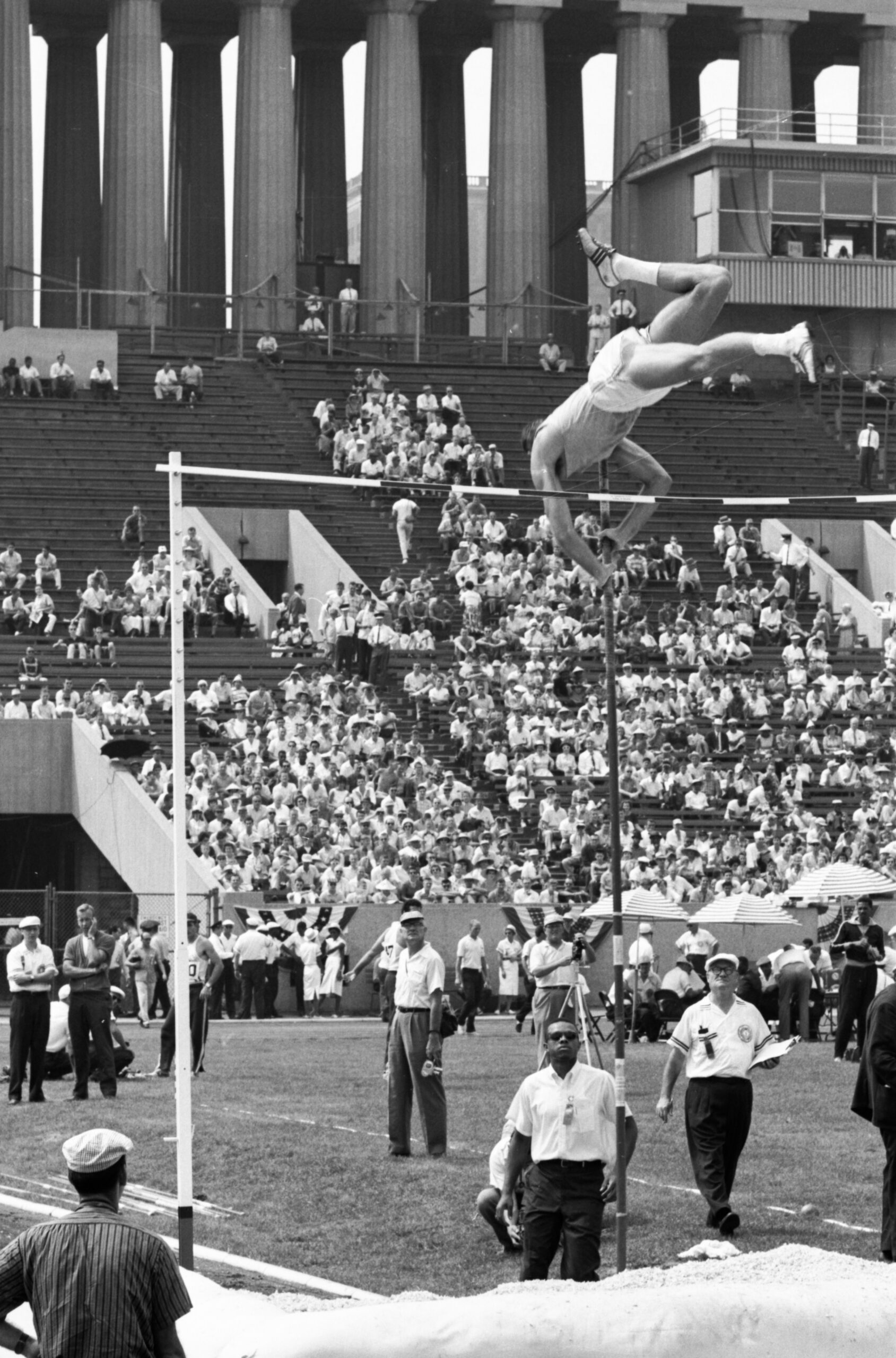 A pole vaulter clears the bar during the athletics competition at Soldier Field. CHM, ICHi-130218; photograph by Raeburn Flerlage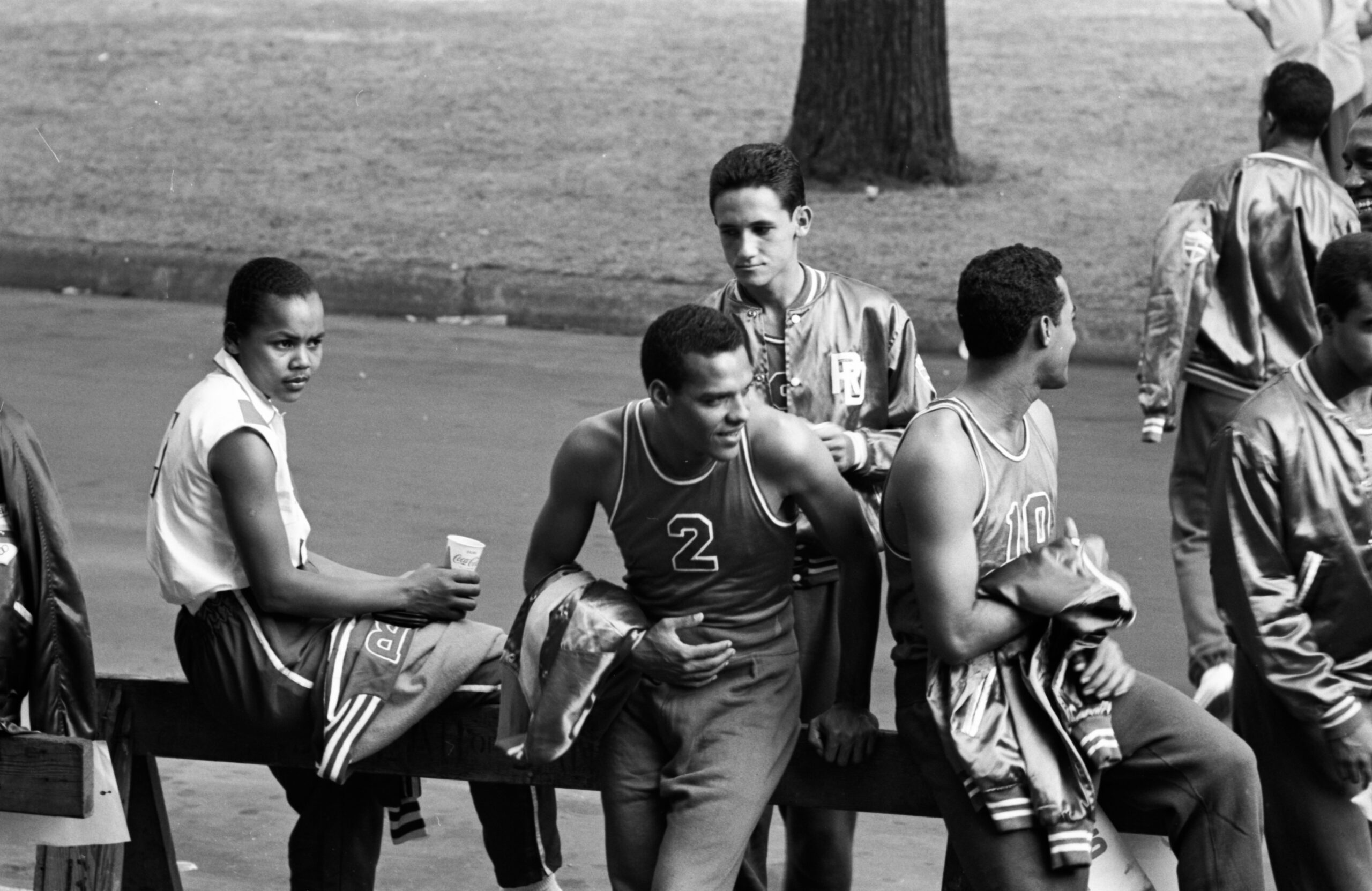 Athletes from the Dominican Republic's team enjoy some downtime during the games. CHM, ICHi-130272; photograph by Raeburn Flerlage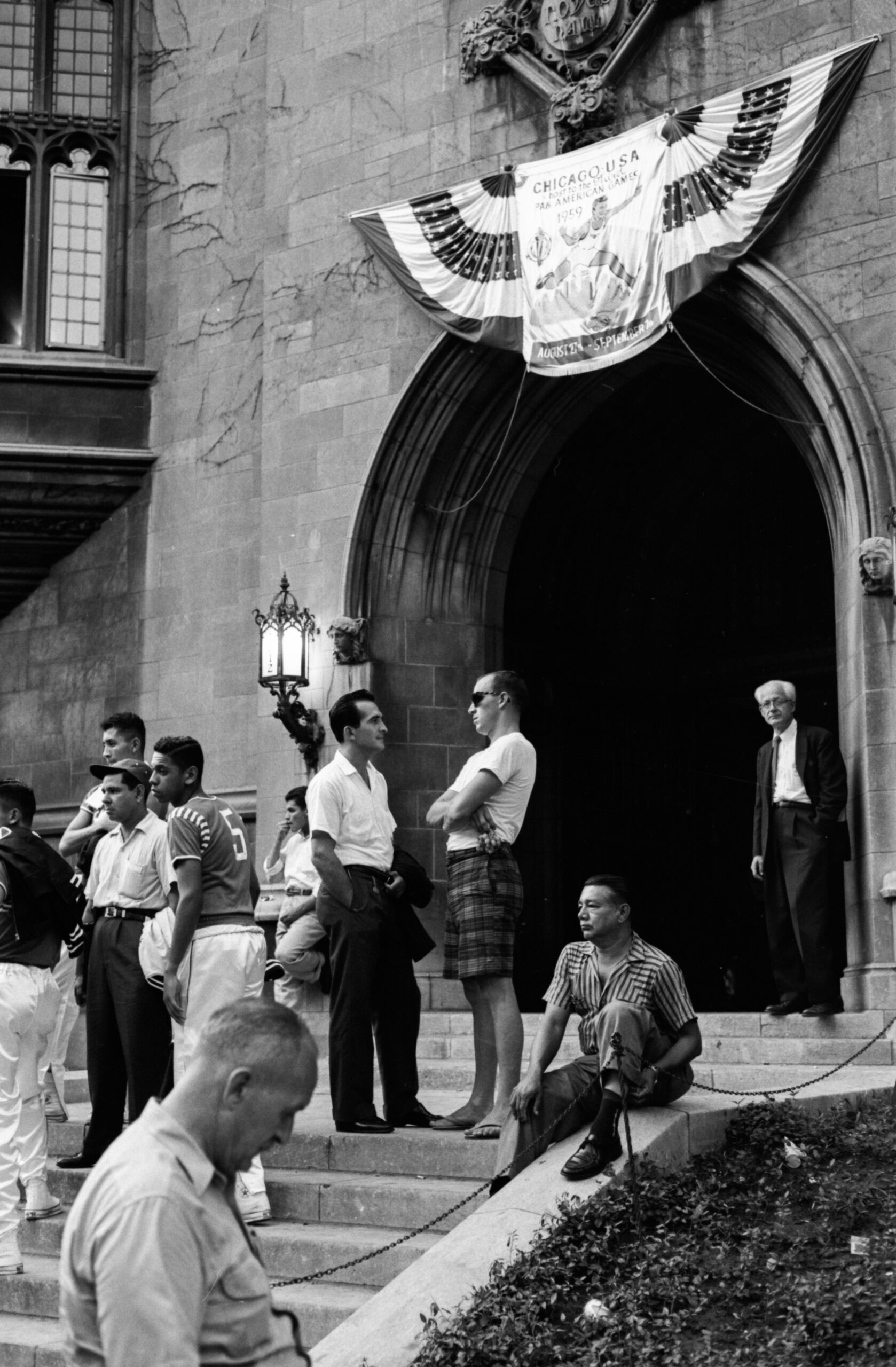 Many of the participating men were housed in Ida Noyes Hall at the University of Chicago. The women athletes were all lodged at the Shoreland Hotel in Hyde Park. CHM, ICHi-130370; photograph by Raeburn Flerlage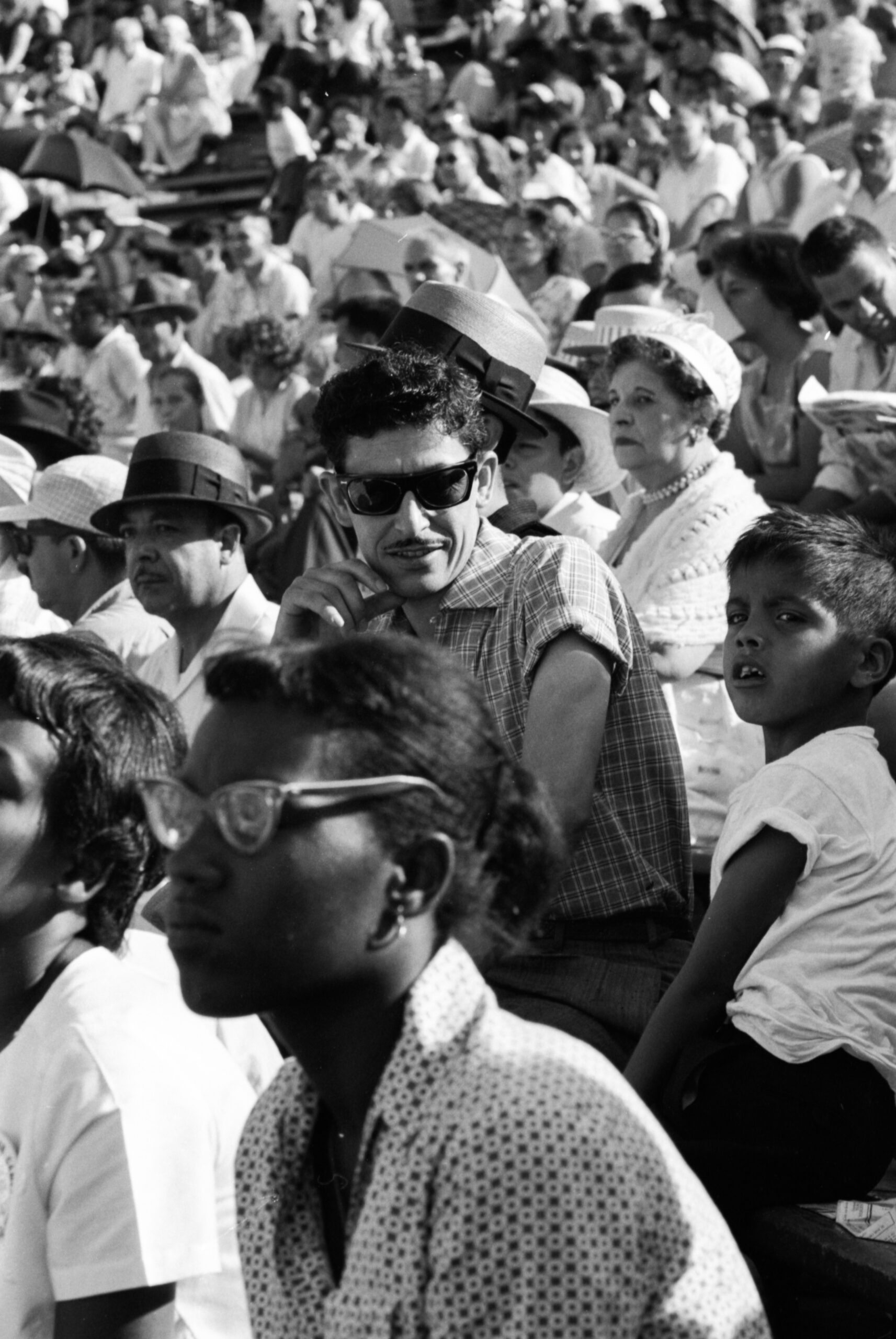 Some sources suggest the games were not well-attended, but here a group of spectators at Soldier Field enjoy the athletics competition. CHM, ICHi-130601; photograph by Raeburn Flerlage