CHM assistant curator Brittany Hutchinson recounts the life of Mary Koga. This blog post is part of a series in which we share the stories of local women who made history in anticipation of CHM's upcoming exhibition Democracy Limited: Chicago Women and the Vote.
"My lens is attracted to people and their inner strengths and support systems."
—Mary Koga
Mary Koga was a photographer and social worker, known for her work documenting first-generation Japanese immigrants and working to promote cultural exchange between Japanese and US communities in Chicago and beyond.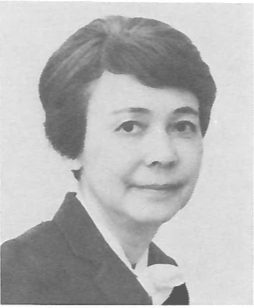 An undated photograph of Mary Koga. Courtesy of the Japan America Society of Chicago
Koga was born Hisako Ishii in Sacramento, California, on August 10, 1920. After graduating from the University of California, Berkeley in 1942, she was incarcerated at the Tule Lake Segregation Center in Tulelake, California. Tule Lake was the largest of ten internment camps operated by the War Relocation Authority during WWII and the last to close, remaining in operation until May 5, 1946. This experience affected Koga's work throughout her life, including her interest in communal living and her strong sense of duty to others.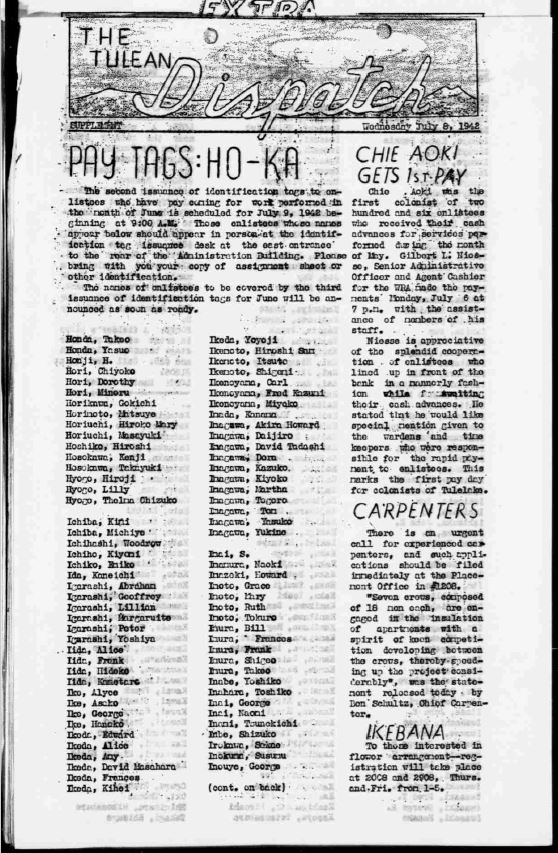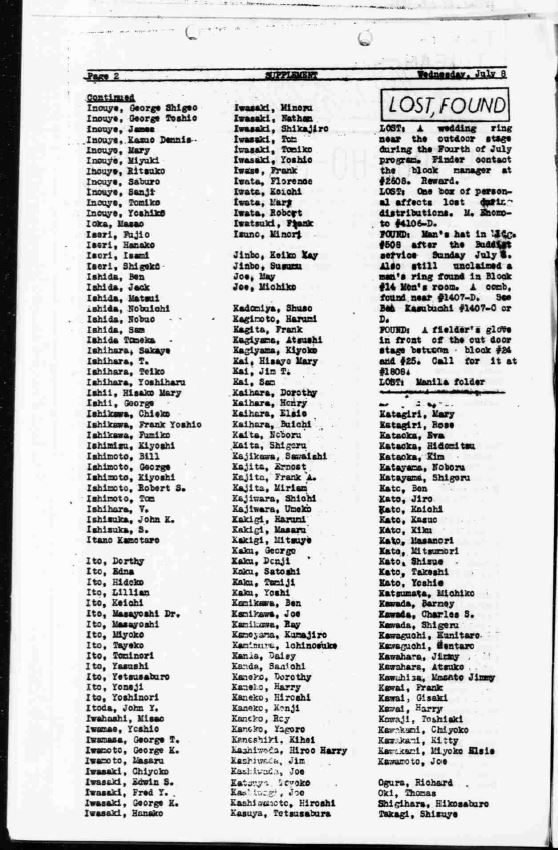 Koga is listed as "Ishii, Hisako Mary" in this group of "enlistees" being issued new identification at the Tule Lake internment camp, The Tulean Dispatch, 1942. Library of Congress, sn84025953
Following her release, Koga relocated to Chicago where she pursued a career in social work. In 1947, she completed her master's degree in social work from the University of Chicago and worked in the field for twenty years before earning her photography MFA from the School of the Art Institute of Chicago.
As a social worker in the 1950s and '60s, Koga did casework at the Family Service Bureau, United Charities of Chicago; Northwestern University Medical School; and the Institute for Juvenile Research. She was also an assistant professor for field work at the University of Chicago's School of Social Service Administration from 1960 to 1969.
Koga received her first camera as a child and remained fascinated by photography throughout her life. She did much of her photographic work in the late 1960s and '70s, including a one-woman show at the Chicago Public Library's Rogers Park Branch in 1968. During her career as a professional photographer, Koga was also a professor of photography at Columbia College Chicago.
Koga's photography ranged from floral forms to portraits of Hutterites, a communal branch of Anabaptists living primarily in Western Canada and the upper Great Plains of the US. In the 1980s, Koga documented the Issei, or first-generation Japanese immigrant community (see slideshow below). In one series of photos, Koga captured approximately 100 individuals with an average age of 76 at the Adult Day Care and Senior Citizens Work Center at the Japanese American Service Committee in Chicago.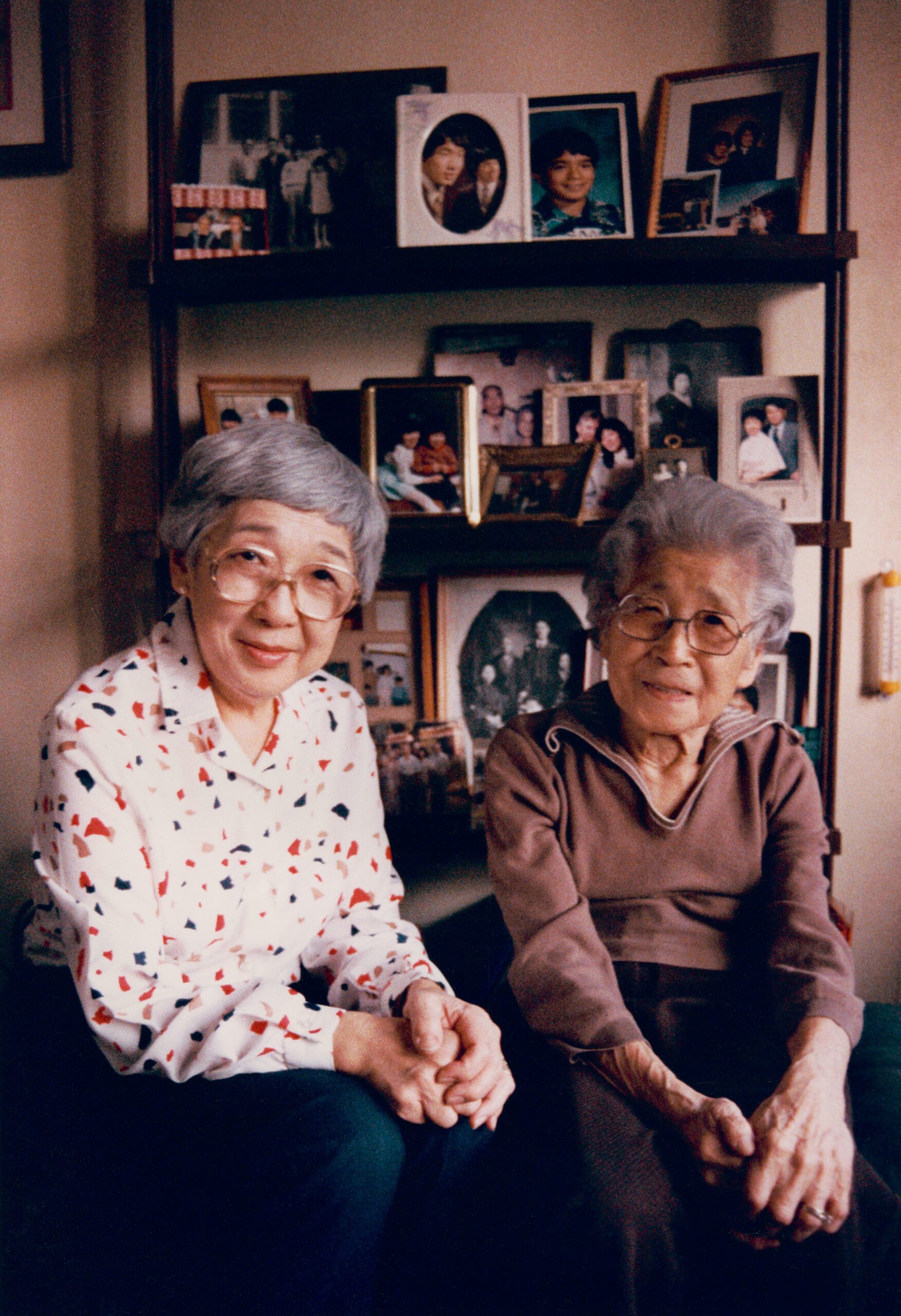 Dorothy Kaneko and her mother Masano Morita, November 1988. Photograph by Mary Koga. CHM, ICHi-176757
Koga's close connection to the Japanese American community in Chicago was apparent through her work in reviving the Japan America Society of Chicago (JASC) in the 1950s. Today, the JASC is still actively fostering communication and cooperation between the US and Japan and supporting numerous business and cultural programs, as well as offering Japanese language courses.
When Koga died in 2001, her legacy continued with the Mary Koga Memorial Fund and the JASC's Mary Koga Award.
The Japan America Society of Chicago will host its 90th anniversary gala later in 2020, which will include a first-time viewing of JASC's collection of rare Japanese art, including the photography series, Floral Forms, by Mary Koga. To learn more about the Japan America Society visit www.jaschicago.org.
Further reading: