In this blog post, CHM curatorial intern Brigid Kennedy recounts the life of Margaret Haley as part of a series in which we share the stories of local women who made history in anticipation of an exhibition about Chicago women and the vote.
Born in 1861 in Joliet, Illinois, Margaret Haley was a suffragist and advocate for the rights of educators. Haley credited her interest in activism and reform to her idolization of Irish nationalist heroes (she took care to remind readers of her autobiography that Padraic Pearse, too, was a schoolteacher) and to her experiences of the US Civil War and its aftermath in her youth, writing, "No child upon the Illinois prairies in the twenty years that followed Appomattox could grow up without the consciousness that men lived in causes and for causes."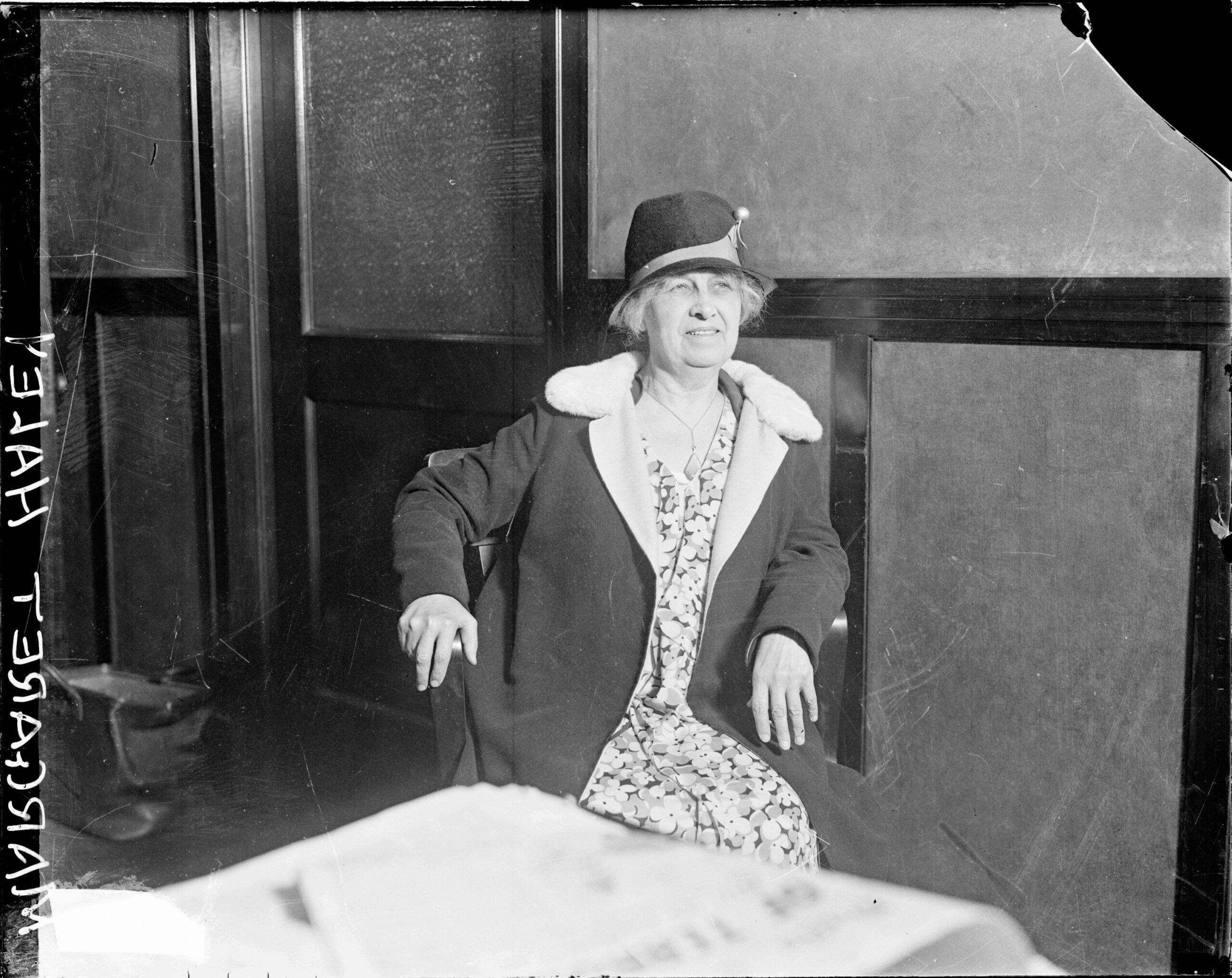 Margaret Haley poses for a photograph in Chicago. 1927. DN-0083935, Chicago Daily News negatives collection, Chicago Historical Society
At sixteen, Haley began teaching in a one-room school near Morris, Illinois; after twenty-four years of teaching, she became vice president of the Chicago Teachers Federation (CTF), a position she would remain in for the rest of her career. The CTF was open only to elementary school teachers, most of whom were women.
In 1902, the CTF formally allied itself with the Chicago Federation of Labor—affirming that teachers, too, were workers—seeking a coalition with a group of men who had the right to vote in support of progressive labor policies. Following this affiliation, Haley worked explicitly for women's suffrage, and her organizing was crucial to Illinois's 1913 expansion of voting rights for women.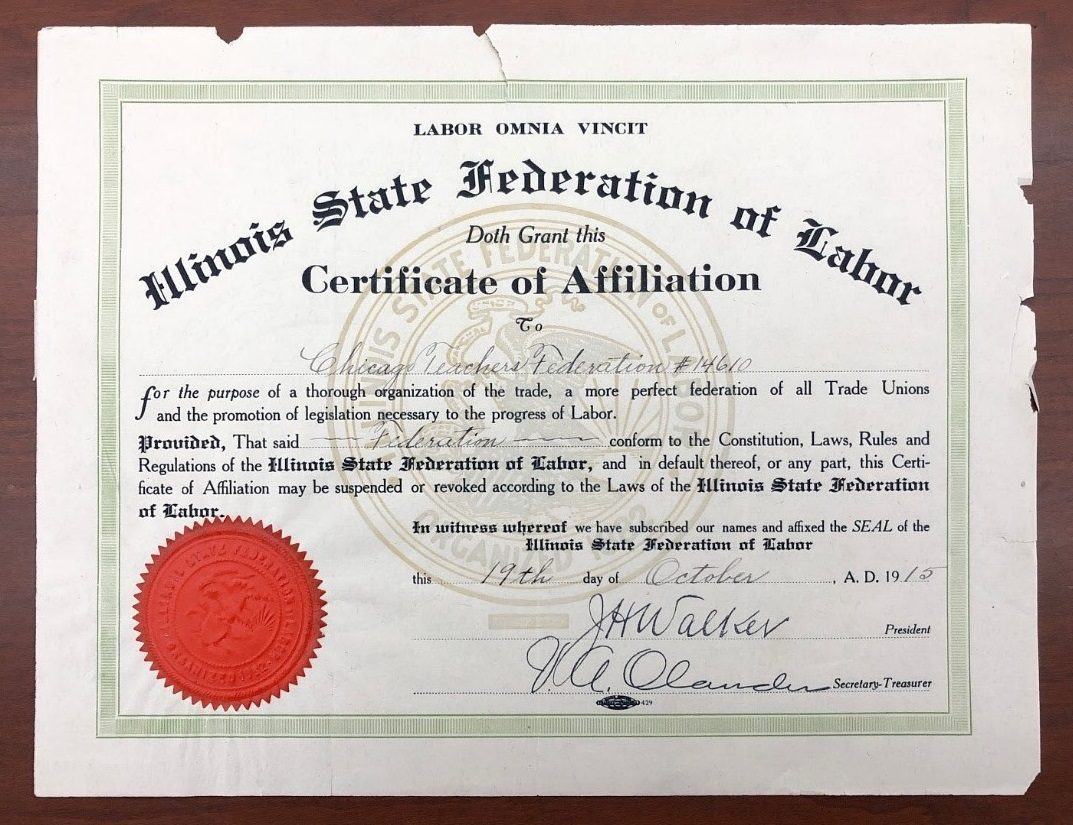 Certificate of Affiliation between the Illinois State Federation of Labor and the CTF. 1915. Chicago Teachers' Federation records (Chicago History Museum). Box 43
Haley became known for battling for the rights of women and grade school teachers: against University of Chicago President William Rainey Harper's centralized administration plan that would remove agency from individual educators; for restructuring Chicago's property taxes so the richest corporations' taxes would help support public schools; and against the school board's Loeb Rule, which instituted year-long contracts for teachers and forbade them from affiliating themselves with any labor unions or organizations led by nonactive teachers—like the CTF.
After a victory in a state tenure law that mitigated the effects of the Loeb Rule, the CTF's luck began to run out, and the organization took hit after hit in the following years. The Great Depression had huge consequences for the city's public schools. The Board of Education cut arts, home economics, and physical education programs and laid off half of kindergarten teachers, half of principals, and nearly all junior high teachers. In 1937, the CTF dissolved and became part of the newer Chicago Teachers Union.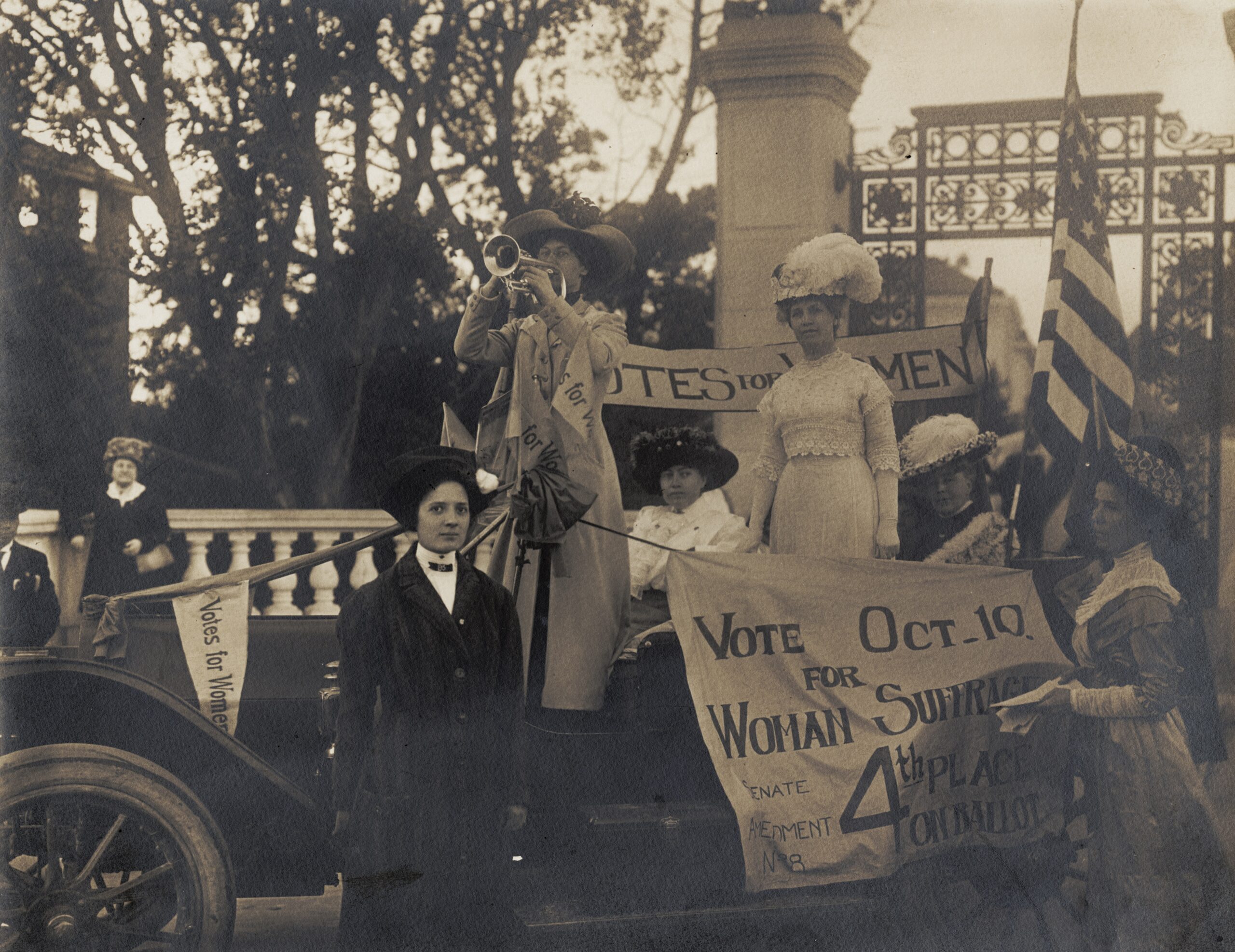 Haley, in the plumed hat, in a women's suffrage parade, c. 1911. CHM, ICHi-010601
Haley's autobiography is as much a history of Illinois education policy as it is her own recollections. She believed many problems with the education system remained unresolved and used her autobiography to try to win readers over to her cause. "It is only in the hope that my experiences may be a field map that I have marked them down," she wrote.
Unable to find a publisher, Haley's autobiography went unpublished until after her death in 1939. In her last years, Haley was disappointed in the state of the issues to which she'd devoted her life—but her work led the way for national movements for the rights of both women and teachers that continue to this day. Chicago is a city in which people have, timeand time again, fought for better conditions for students and teachers—perhaps this is, in part, Haley's legacy.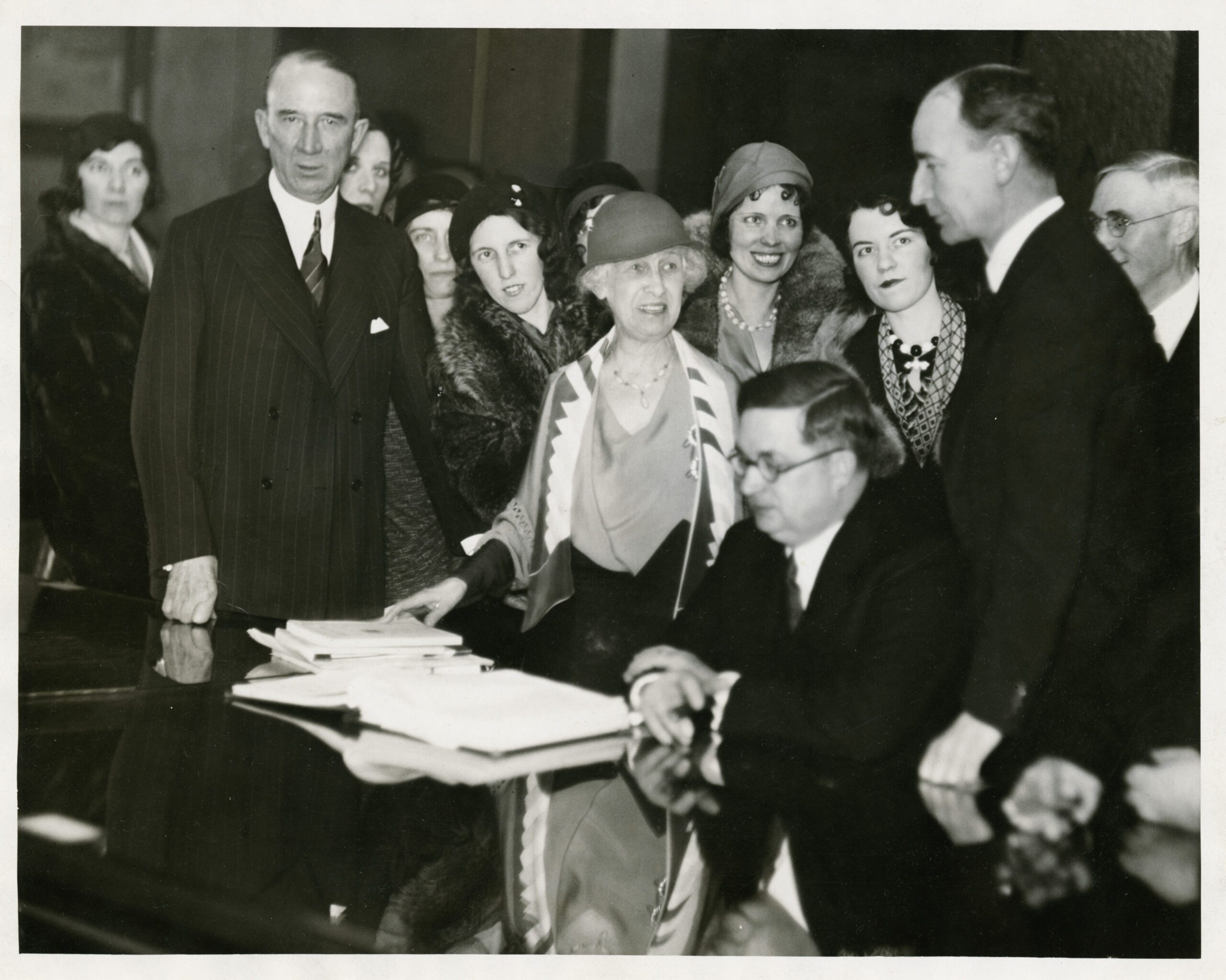 Margaret Haley (center) stands in a group, February 13, 1932. ICHi-085352
For Educators:
Student Reading and Response Guide
Vocabulary
Suffragist: a person who believed that suffrage (the right to vote) should be extended to women
Irish Nationalist: a person who believed that the Irish people are a nation and that there should be an independent Irish nation
Appomattox: On April 9, 1865, near the town of Appomattox Court House, Virginia, Confederate general Robert E. Lee surrendered to Union general Ulysses S. Grant, effectively bringing the Civil War to an end.
Coalition: an alliance of various organizations for combined action
Text Questions
What are three of Haley's accomplishments?
Why would Haley believe that suffrage was essential for improving the rights of educators?
What do you think Haley's legacy is?
Journal Prompt
Who is a leader you admire? Why did you choose this person?