Internships at CHM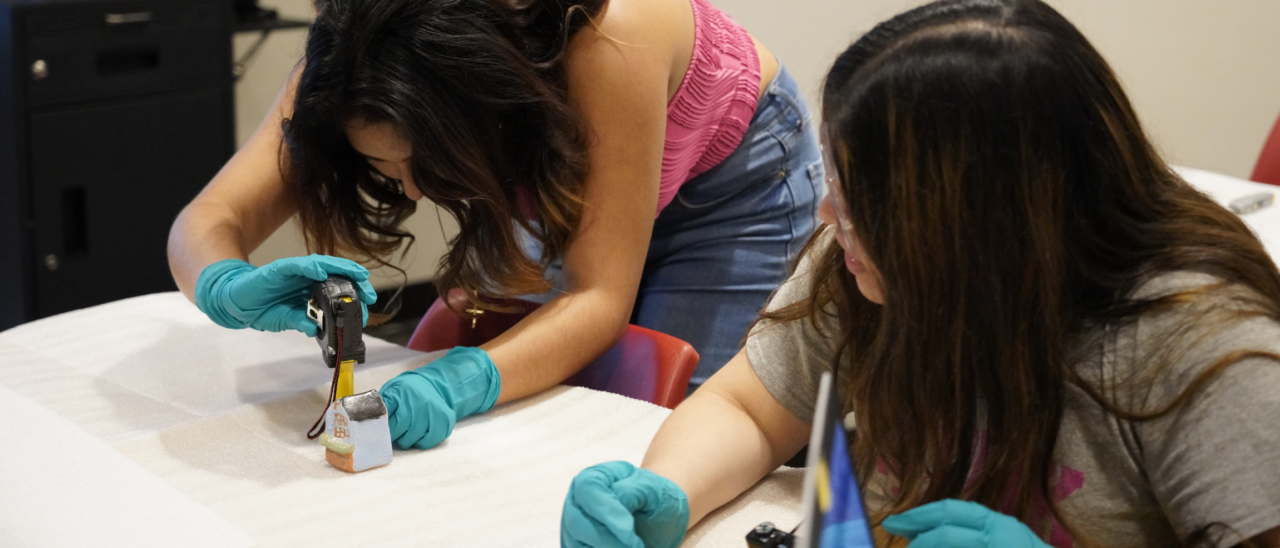 Internships at CHM are challenging educational experiences designed for undergraduate and graduate students. Working alongside staff members in a tutorial arrangement, interns gain valuable skills and training in museum practice, archival administration, arts administration, and historical scholarship. Most CHM internships are unpaid, although many students receive academic credit.
Current Opportunities
Chicago Metro History Day Internship, Spring 2024
A Variety of Experiences
It takes a wide range of skills to run a museum. While specific projects fluctuate with the institution's needs and priorities, a diverse assortment of opportunities is generally available. The following departments offer internships:
Administration: Interns learn vital skills in arts management and administration by assisting with fundraising, marketing, special-event planning, human resources, and other administrative projects.
Collections Care and Management: Interns working in the area of collections care and management contribute to the effort to maintain, preserve, and store our world-renowned collection. Some interns in this capacity also contribute to preparing artifacts for exhibitions or helping to make areas of the collection accessible to the public.
Education and Public Programming: The department of education and public programming offers opportunities to participate in a range of activities such as program design and implementation and working with diverse audiences—adults, teachers, students, youth, families, and volunteers. Assignments are chosen to provide an introduction to museum education.
Exhibition Design and Development: Design internships offer students opportunities to hone design, drafting, or carpentry skills while working alongside professional designers as they design and create new exhibition spaces.
Marketing and Communications: Interns provide support for Museum promotion, messaging, and integrated marketing and will work with all members of the communications staff to develop and execute marketing strategy.
Publications: A subset of Marketing and Communications, publications interns assist in the creation of a variety of print and digital projects, including Chicago History magazine, books and exhibition catalogues, exhibition text and labels, as well as social media initiatives and website content.
Visitor Services: Interns encounter and engage visitors from across the city, throughout the United States, and around the world. Intern tasks include staffing interactive exhibitions, greeting school groups, assisting at the reception area, or supporting work done behind the scenes.
When to Apply
Applications for summer internships are generally considered between February and March, fall internships between June and September, and spring internships between October and January. Some winter session internships may be available depending upon institutional needs.
Intern Benefits
Many students earn academic credit for their experience at the Museum. In addition, the following benefits are extended to all interns:
15 percent off merchandise in the Museum Store
Discounted program admission
Invitations to special events, exhibition openings, and receptions
Networking opportunities with Museum staff
Individuals participating in the summer internship program may also participate in educational seminars and enrichment programs exploring behind the scenes at the Museum and current issues in the museum field.