Small business owners have faced a challenging year with a reduced walk-in customer base. However, the holiday season brings them hope, and CHM digital content producer Luiz Magaña has compiled a list of small businesses that are featured in our exhibition American Medina: Stories of Muslim Chicago. We hope you enjoy our shopping recommendations!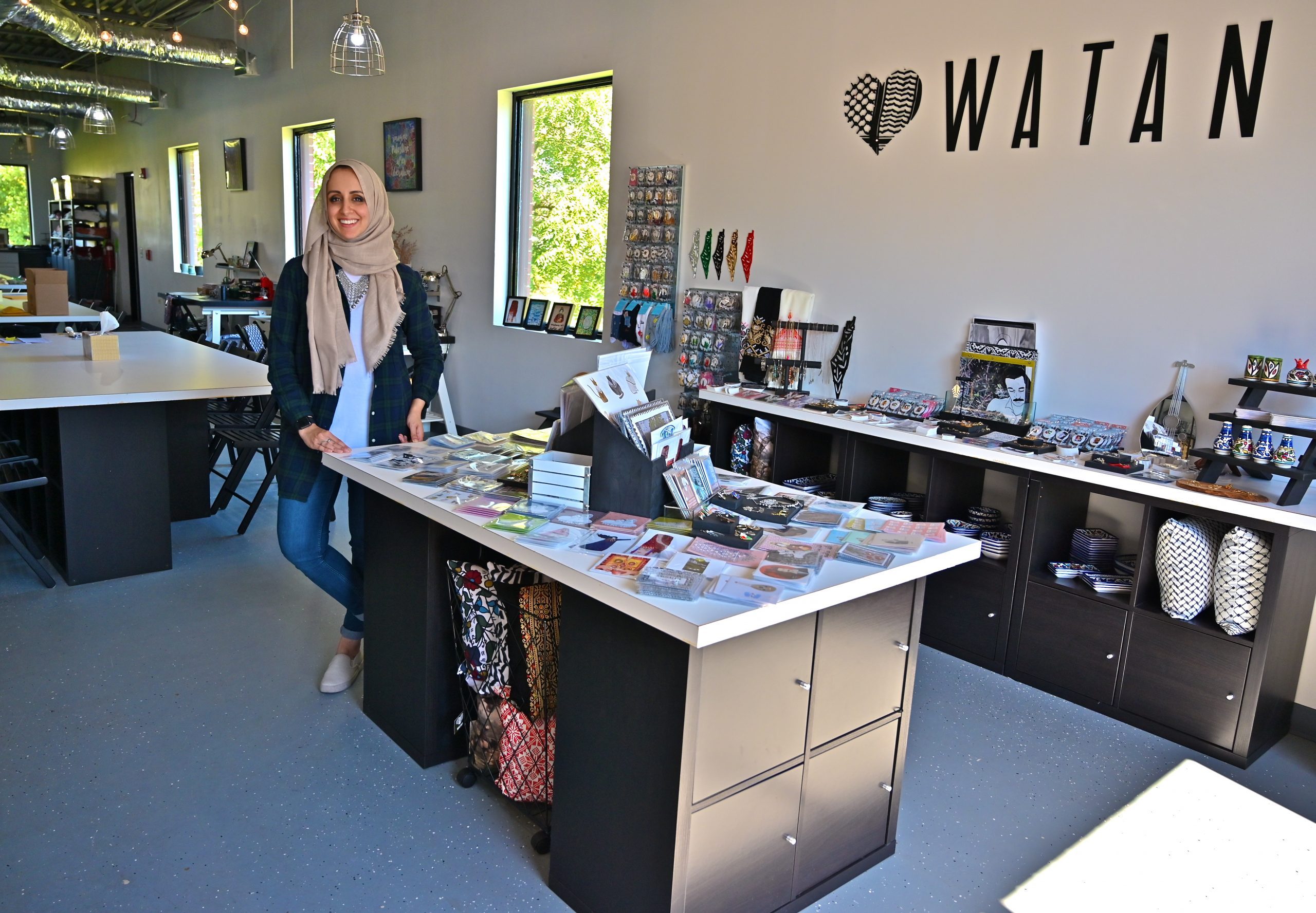 Watan
Jumana Al-Qawasmi opened Watan in 2015 in Orland Park, Illinois, with the aim to feature Palestinian-inspired art and to create a cultural space to connect both Muslims and non-Muslims to Palestinian heritage. Watan features clothing, jewelry, art prints, and accessories created by Palestinian artists.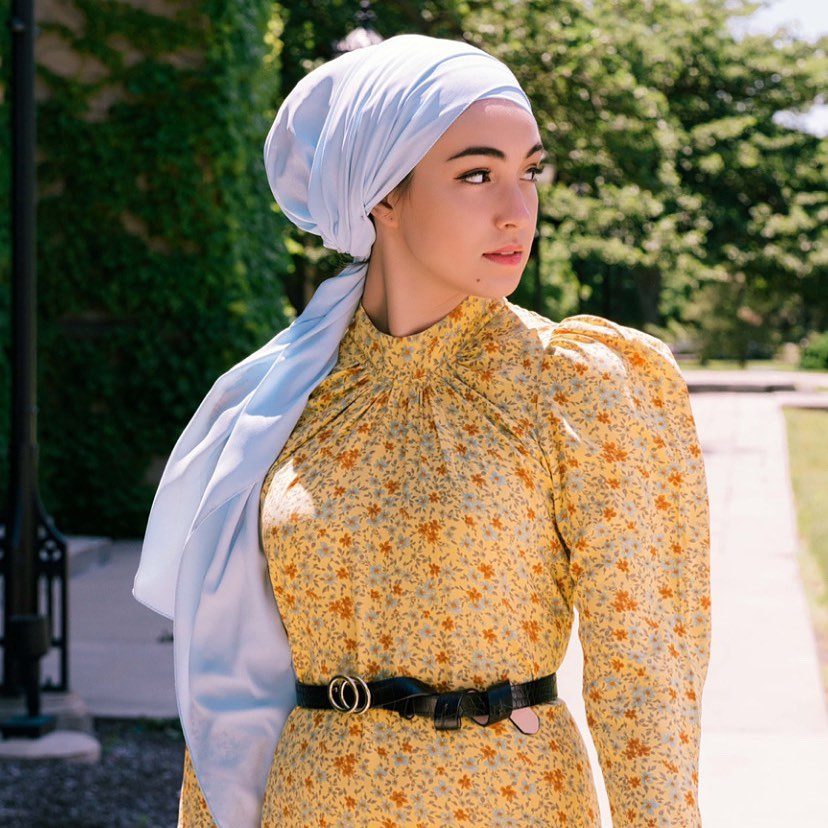 Colettaa
Colettaa was founded in Chicago by Kadiatou Diallo right after she graduated from the International Academy of Design and Technology. Created and designed in Chicago, their collections are made for those who want beautiful, accessible, affordable, and ready to wear clothes. Colettaa's goal is to create ideal, modest clothing without sacrificing quality or creative expression for young women.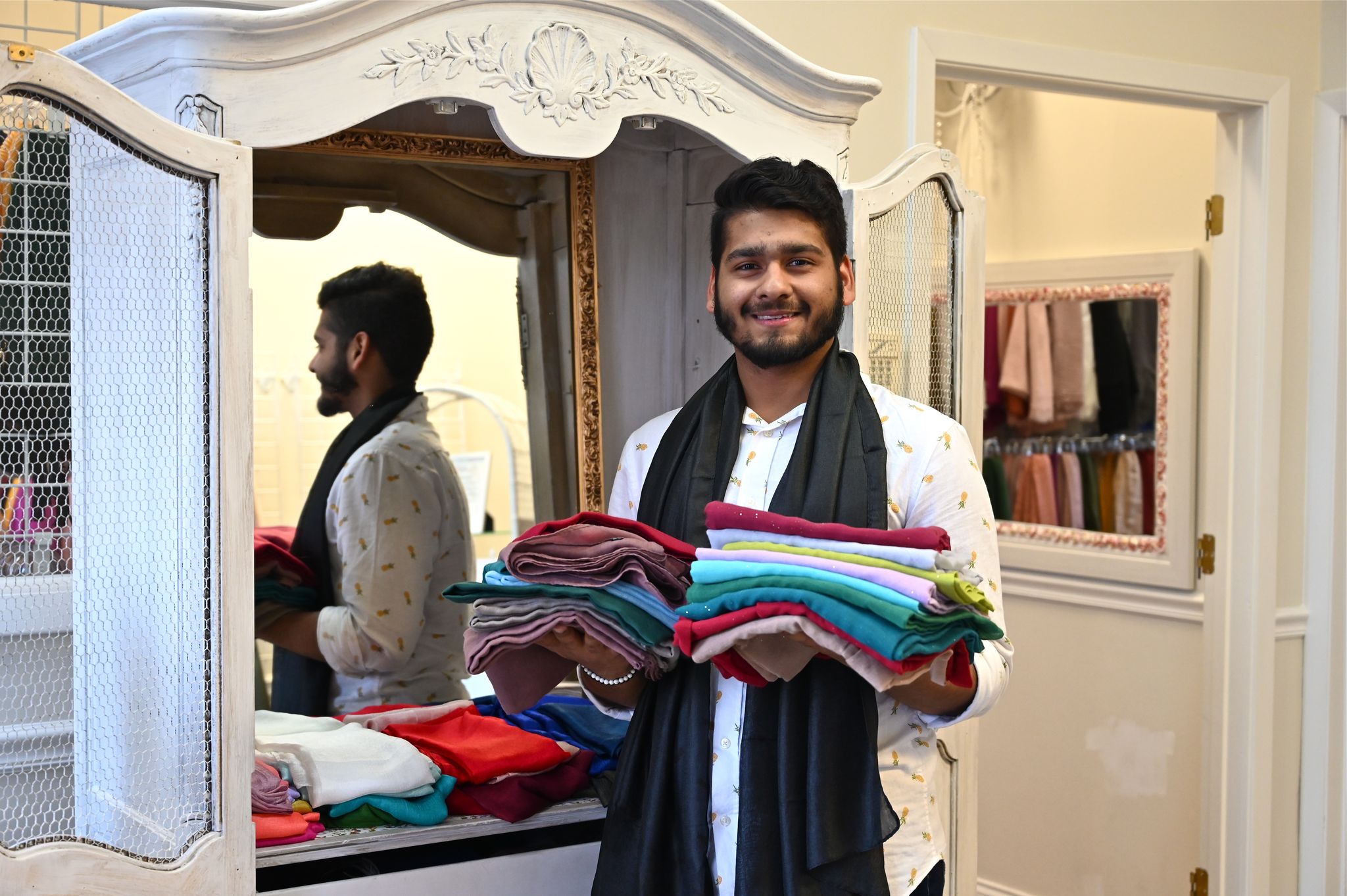 The Hijab Vault
The Hijab Vault is a retail boutique in Lombard, Illinois, founded by Obaidullah Kholwadia and his sister that sells a variety of hijabs with modern prints, designs, and fabrics, as well as accessories.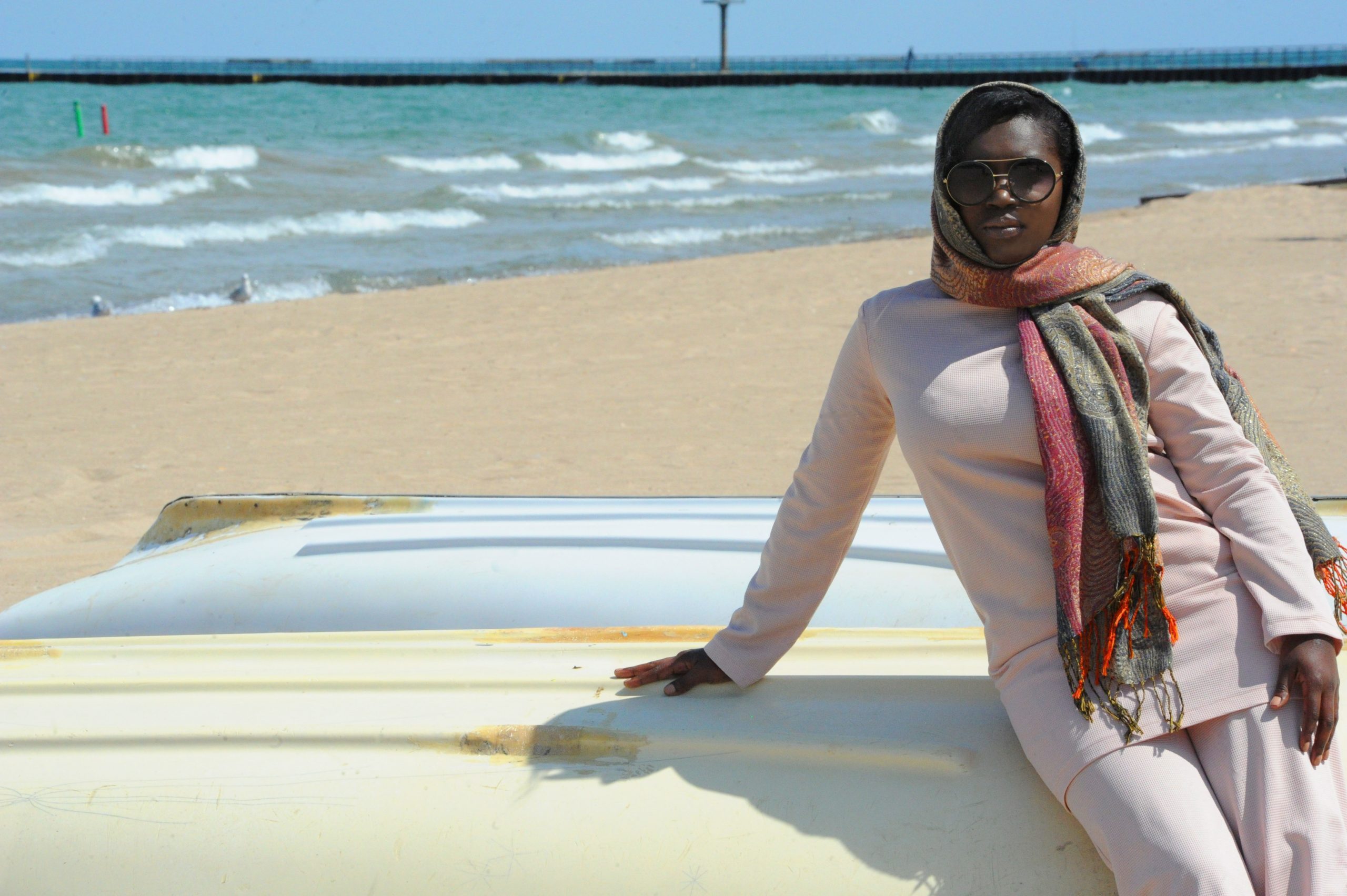 Adilah M
Founded by Adilah Muhammad, Adilah M is a high-end, ethical fashion brand that produces well-tailored, small batch clothing. The garments are made and produced responsibly in the United States by people of color to create modern silhouettes for empowered women.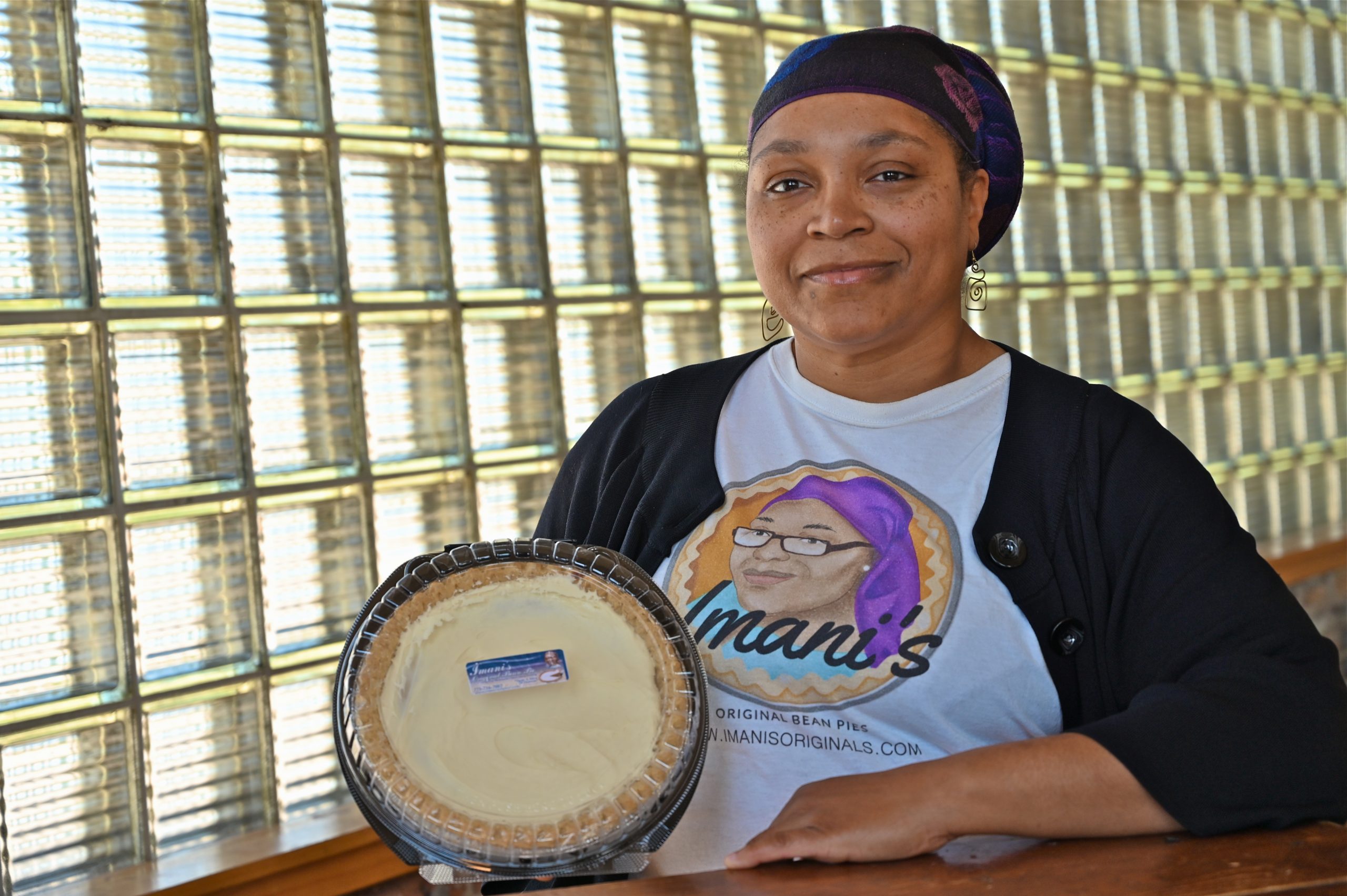 Imani's Original
The origin of the bean pie dates back to the 1930s when Nation of Islam founder Elijah Muhammad outlined a set of lifestyle guidelines to his followers, which promoted the health benefits of the navy bean. While working on a home school project with her daughter on the benefits of the navy bean, Imani Muhammad started her company, which has been a family-run corporation since 2005. You will find her pies in more than fifteen stores in the Chicago area and shipping is available throughout the country.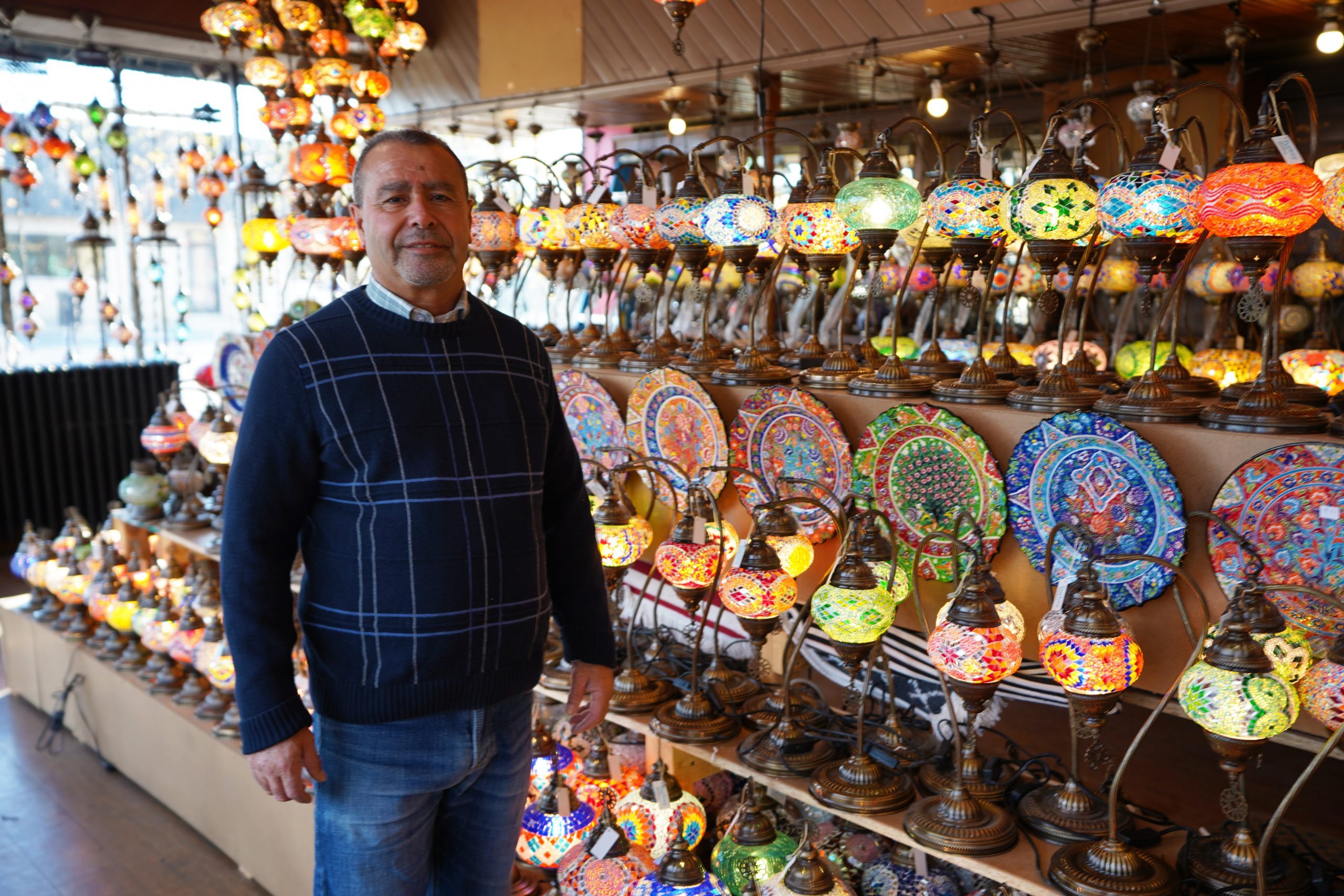 Home Line Decoration
After losing his home and store in Puerto Rico to Hurricane Maria in 2017, Yousef Barakat and his wife, Kholoud Ghaith, decided to start fresh in Chicago. Home Line Decoration opened in 2018 in the Portage Park neighborhood and features specialty hand-made products from Turkey such as rugs, dinnerware, and Ottoman-style mosaic lamps.