Vivian Maier was an amateur photographer whose perceptive eye revealed her profound understanding of the human condition. Her artistry captured the hearts of aficionados and casual viewers alike when her images were discovered in 2007 in a storage locker auction.
In 2020, the Chicago History Museum acquired a Vivian Maier photography collection of around 1,800 color negatives and transparencies, spanning from c. 1954 to 1974. The early portion of the collection includes scenes from New York where Maier lived before moving to Chicago in 1956. The remainder of the collection features scenes from Chicago, its suburbs, and Maier's world travels in 1959.
See more of Maier's work in this Google Arts & Culture story.
Explore CHM's Vivian Maier collection.
Read a conversation in Chicago History magazine between Vivian Maier: In Color curator Frances Dorenbaum and Jeffrey Goldstein, who donated a portion of his Vivian Maier images to the Museum.
Credits
Special thanks to the following individuals who made this Google Arts & Culture exhibit possible:
Peter T. Alter
Charles E. Bethea
Frances Dorenbaum
Angela Hoover
Cray Kennedy
Timothy Paton Jr.
Heidi Samuelson
Esther Wang
Hannah Zuber
The Estate of Vivian Maier
Processing of the Vivian Maier collection was generously supported by the Gladys Krieble Delmas Foundation.
All images by Vivian Maier | © The Estate of Vivian Maier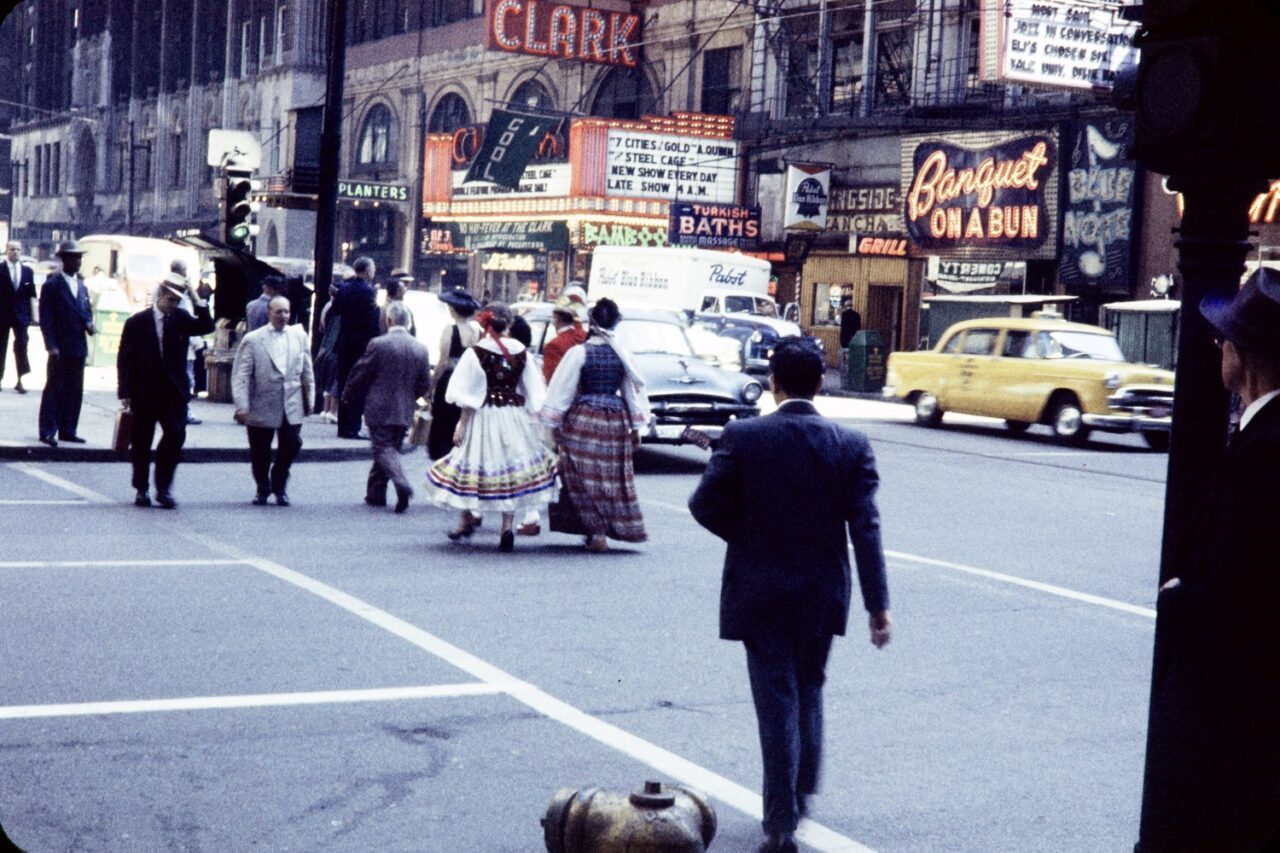 Here, Maier has documented the old Clark Theater (located at 11 N. Clark Street; demolished in 1974), some pedestrians, including women in traditional Polish dresses, and a colorful piece of Clark Street, c. 1956‒1962. CHM, ICHi-181633 | © The Estate of Vivian Maier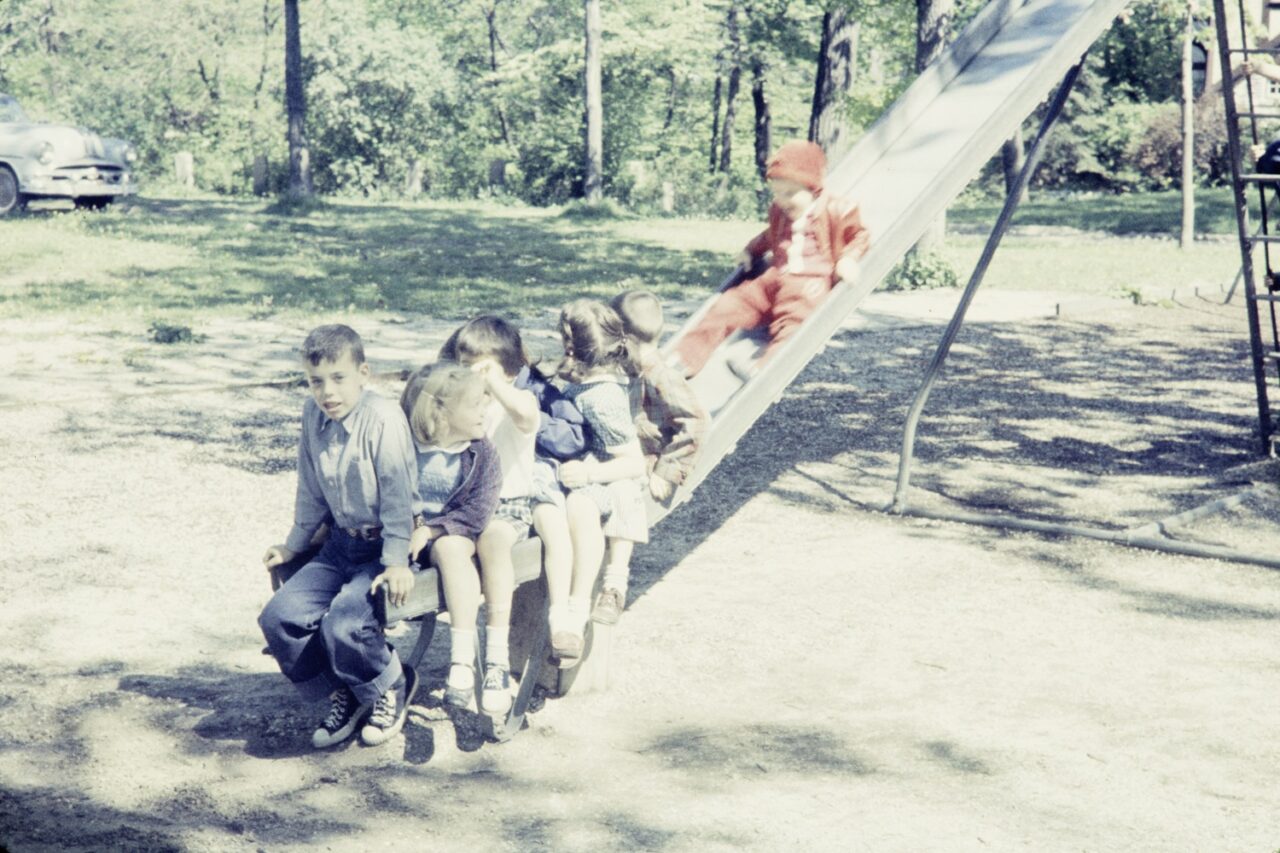 A soon to be six child pile-up on a playground slide. The six children are unidentified. Location unknown. CHM, ICHi-181630 | © The Estate of Vivian Maier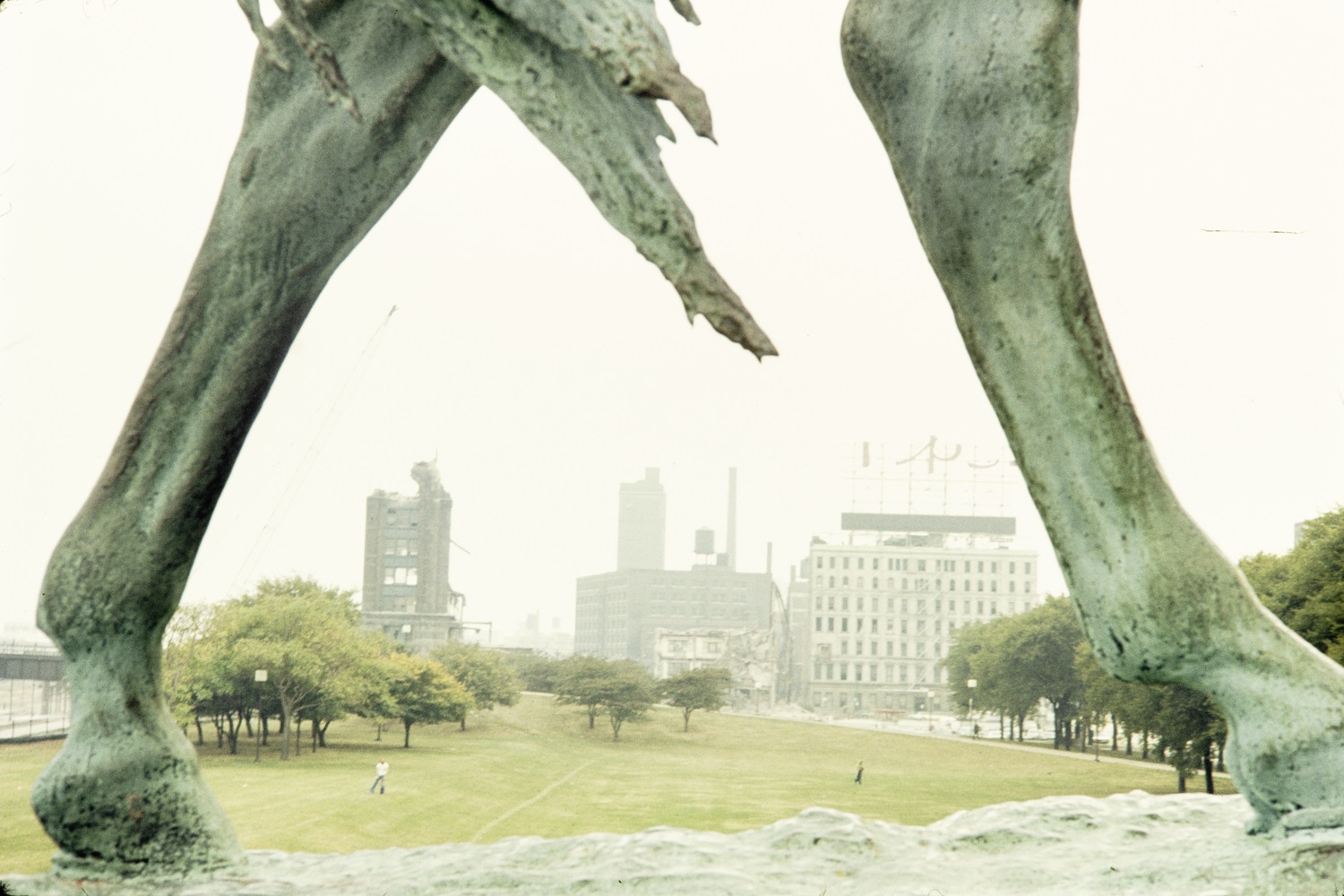 Looking south from Grant Park at the Illinois Central Station at 121 E. Roosevelt Road (also 135 E. 11th Place) being demolished in the distance. Captured from beneath and equestrian statue of General John Alexander Logan in Grant Park, which stands in the Park on S. Michigan Ave. at East 9th Street. CHM, ICHi-180947 | © The Estate of Vivian Maier