The Chicago History Museum's Jaffee History Trail is an interpretive path through the park space around the Museum. The trail incorporates features such as a fire relic from the Great Chicago Fire of 1871 and the Couch Tomb, a reminder that the area was once a Chicago city cemetery. Developed in partnership with the Chicago Park District and support of neighborhood groups, the Jaffee History Trail creates a new destination at Lincoln Park's southwest corner.
Each stop on the Jaffee History Trail explores aspects of Chicago's personality, highlighting the city's resilience, connections, and complexity. As you move along the trail, be sure to:
Visit the native species garden where you can identify native plants and trace plant shapes etched into the garden's boulders
Take in a collection of community-inspired kinetic sculptures by local artist Bernard Williams
Stop by the open pedestal, which invites you to consider what your legacy will be
The new landscaping includes approximately 150 young trees and large beds of native plants, which will attract birds and other pollinators
This project included renovation to our underground storage facility, which is directly below the plaza and houses the Museum's 23,000 linear feet of archives and manuscripts. Renovations upgraded the structural integrity of the space and modernized the interior.
Guided Tours
Guided tours of the Jaffee History Trail are available this summer. For more information, visit our Adult Group Tours page.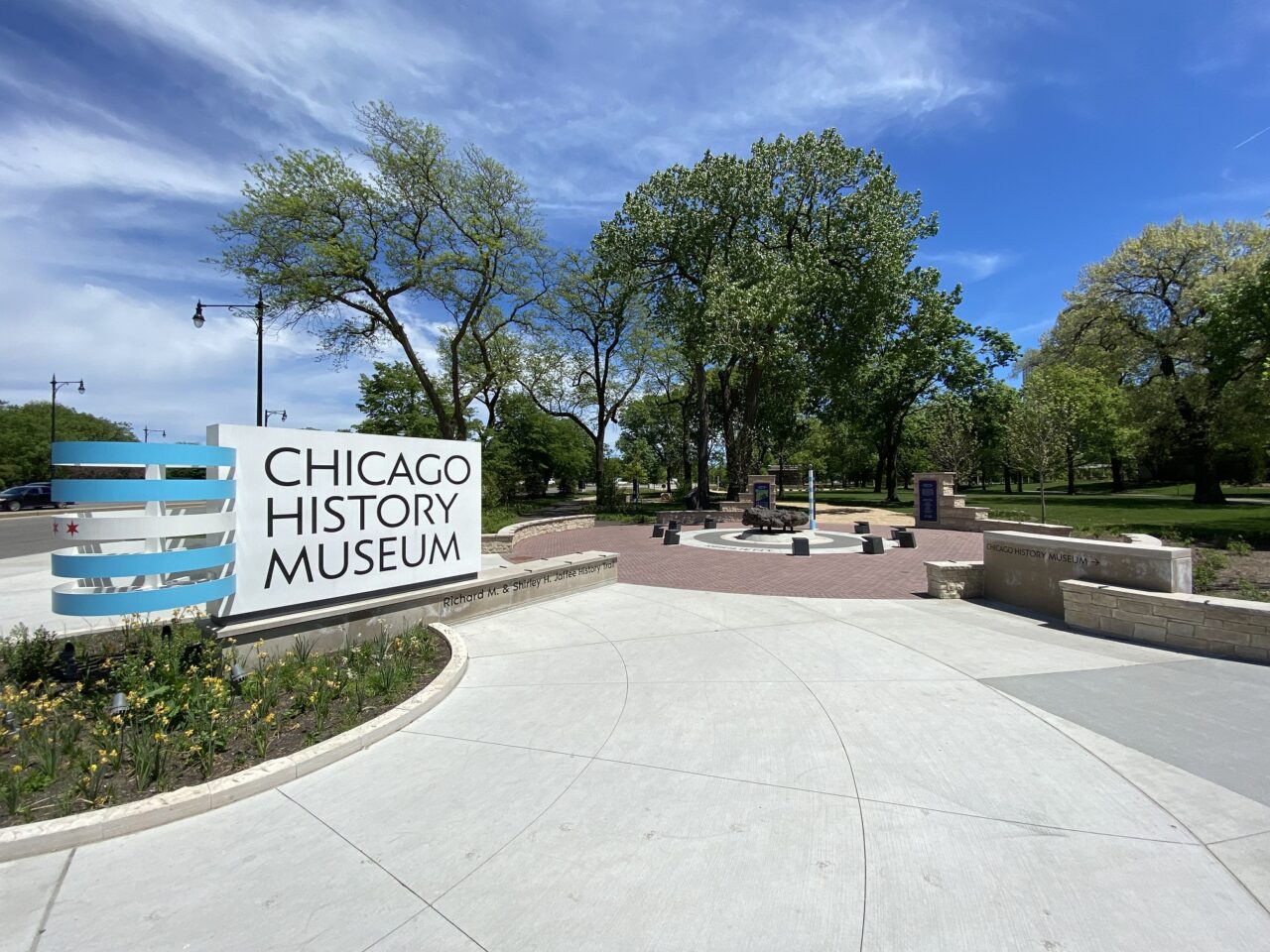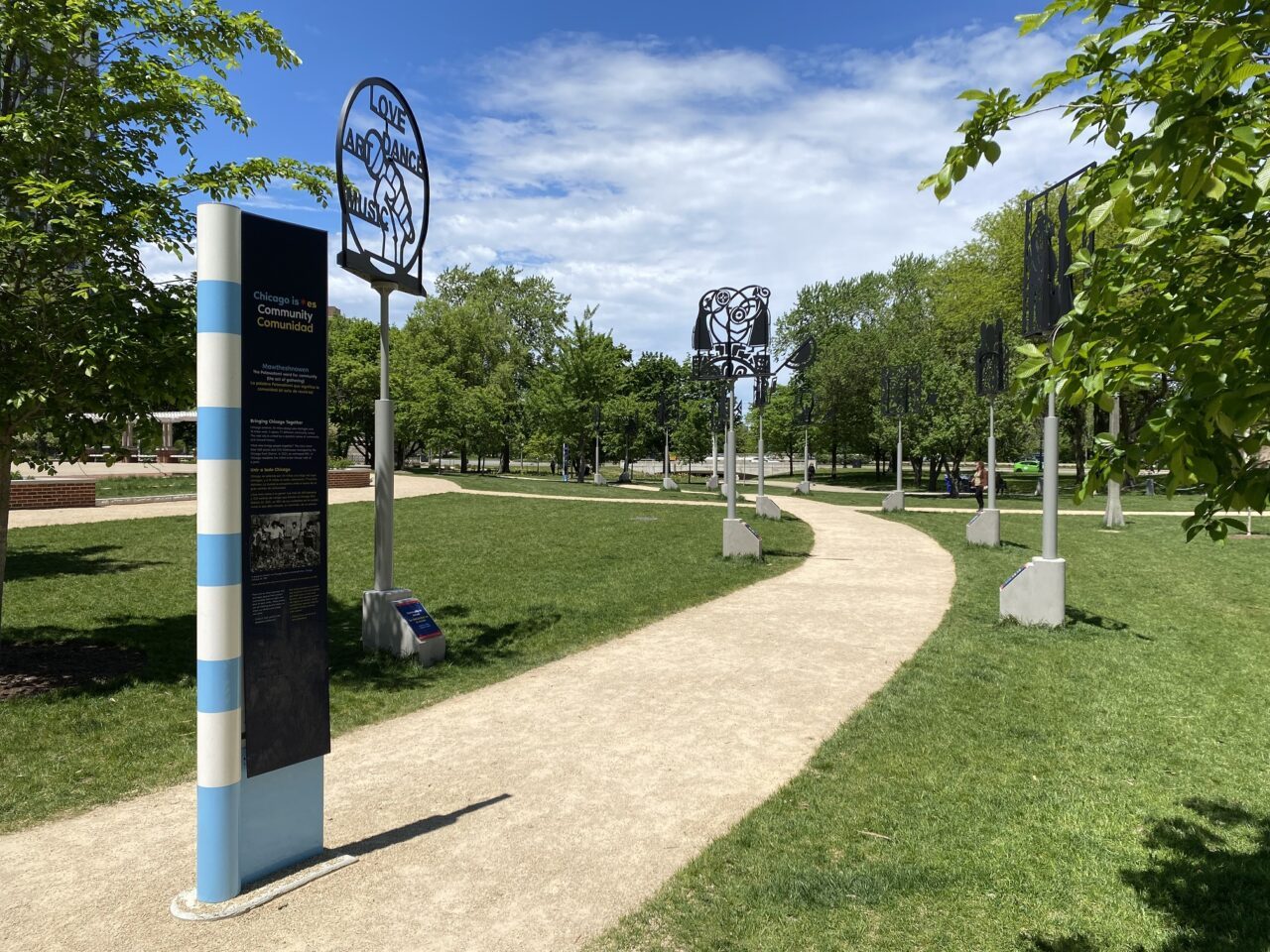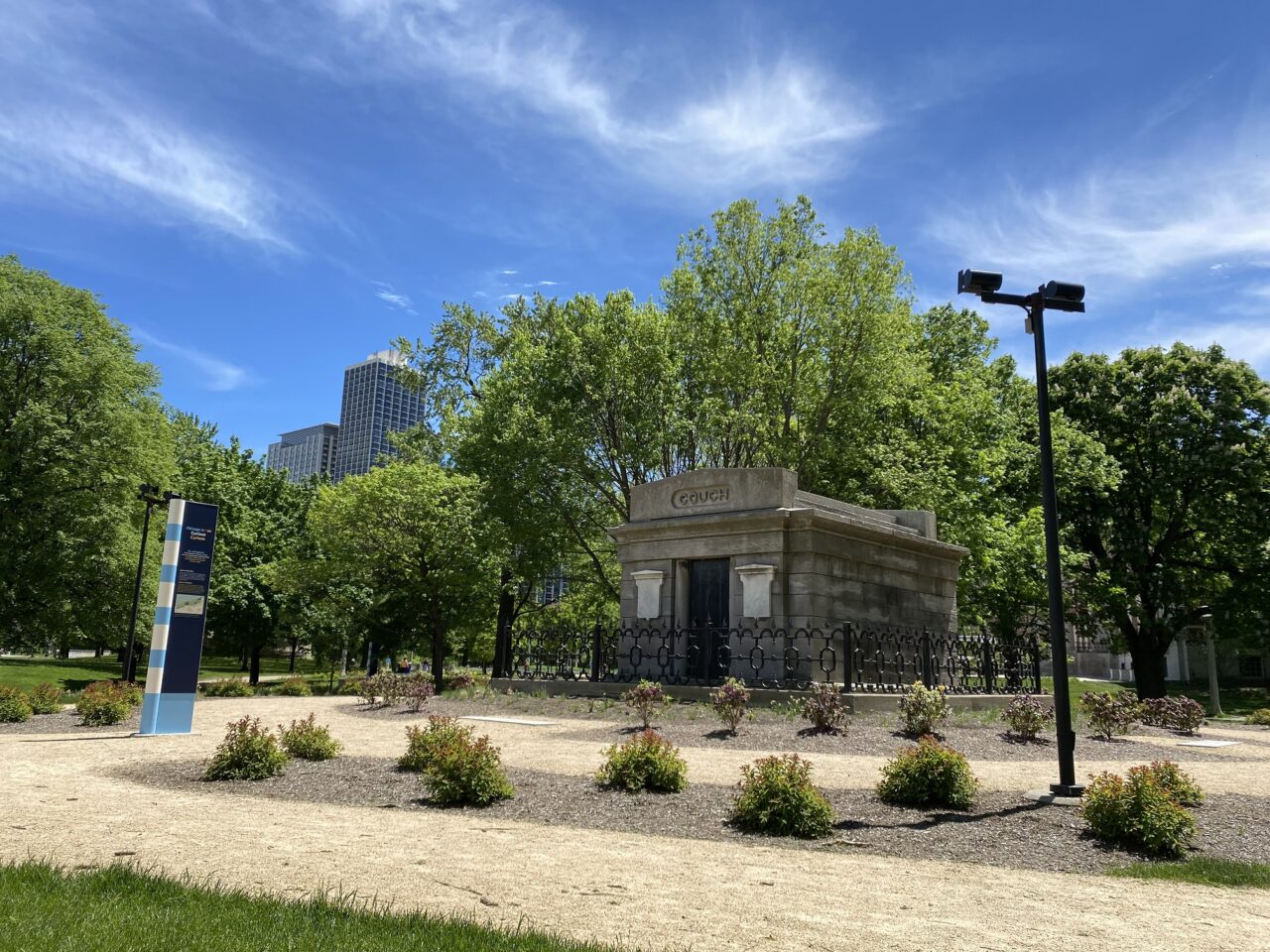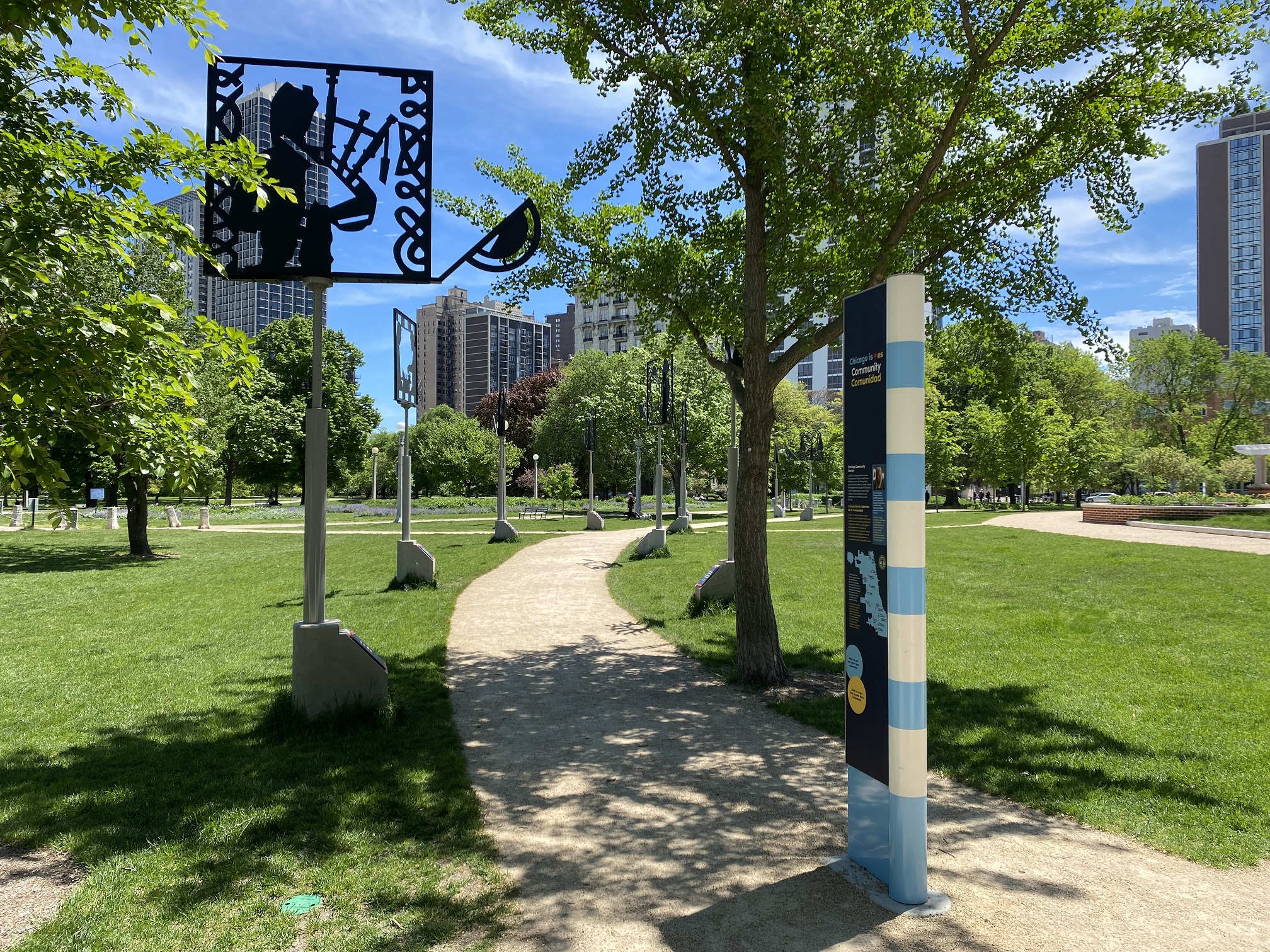 Trail Stops
Native Flora
Additional FAQs
In the Media
Read the press release
Please direct all media inquiries to pressinfo@chicagohistory.org.
Make Your Mark on the History Trail
There are many opportunities to make your mark along the Jaffee History Trail. From honoring a loved one with a park bench on the Museum plaza to naming the new Parisian-style outdoor seating area at the
North & Clark Café
, we can customize the right gift for you. For more information, contact
Michael Anderson
, vice president of external engagement and development, at
manderson@chicagohistory.org
.
Donate today to support this community project.