"We Have Destroyed the Dinosaur"
On April 29, 1983, Harold Washington was inaugurated as the 51st Mayor of Chicago, becoming the first African American to hold the city's highest office. In doing so, he unseated the incumbent Jane Byrne, who was the first woman to hold the office.
Learn more in this Google Arts & Culture story.
Credits
Special thanks to the following individuals who made this Google Arts & Culture story possible:
Charles E. Bethea
Jojo Galvan
Colleen Layton
Timothy Paton Jr.
Heidi Samuelson
Esther D. Wang
Select Images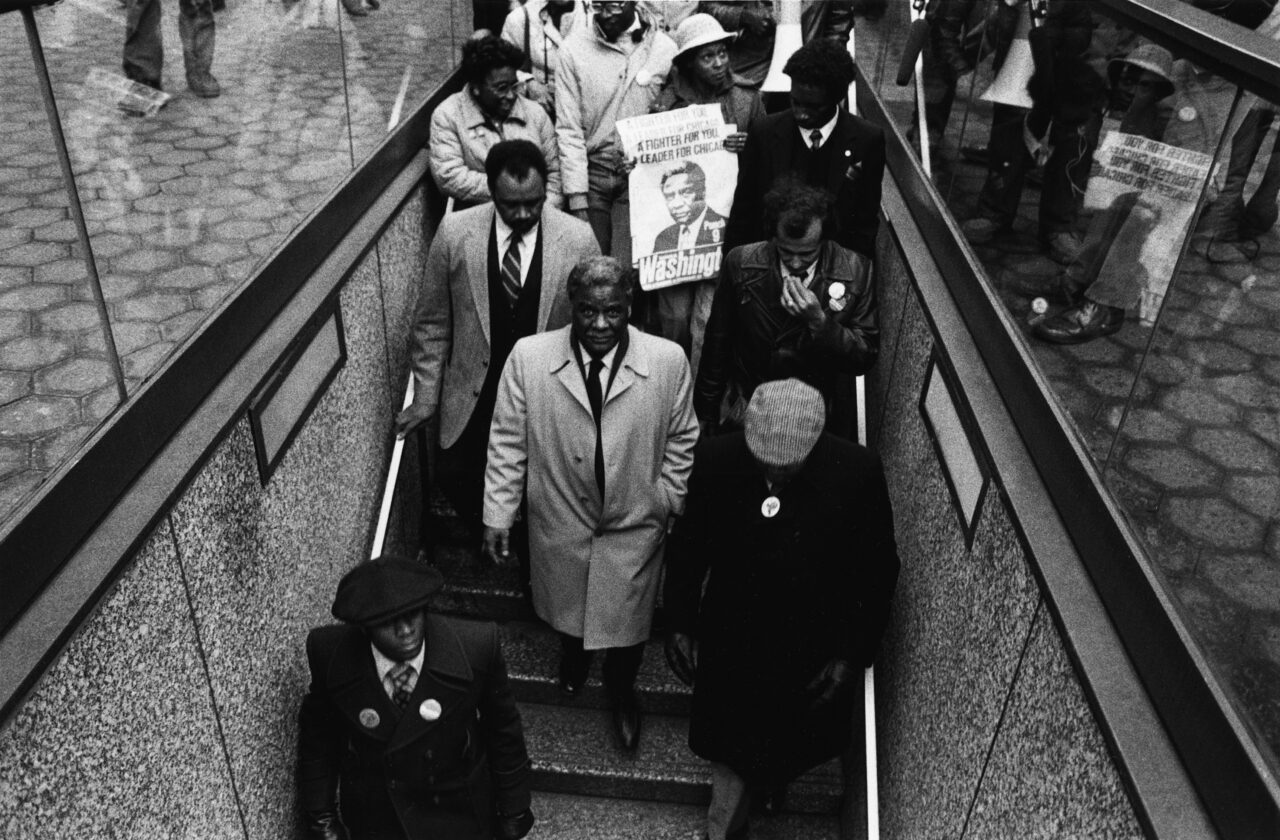 Harold Washington outside with campaign supporters, February 28, 1983. CHM, ICHi-035838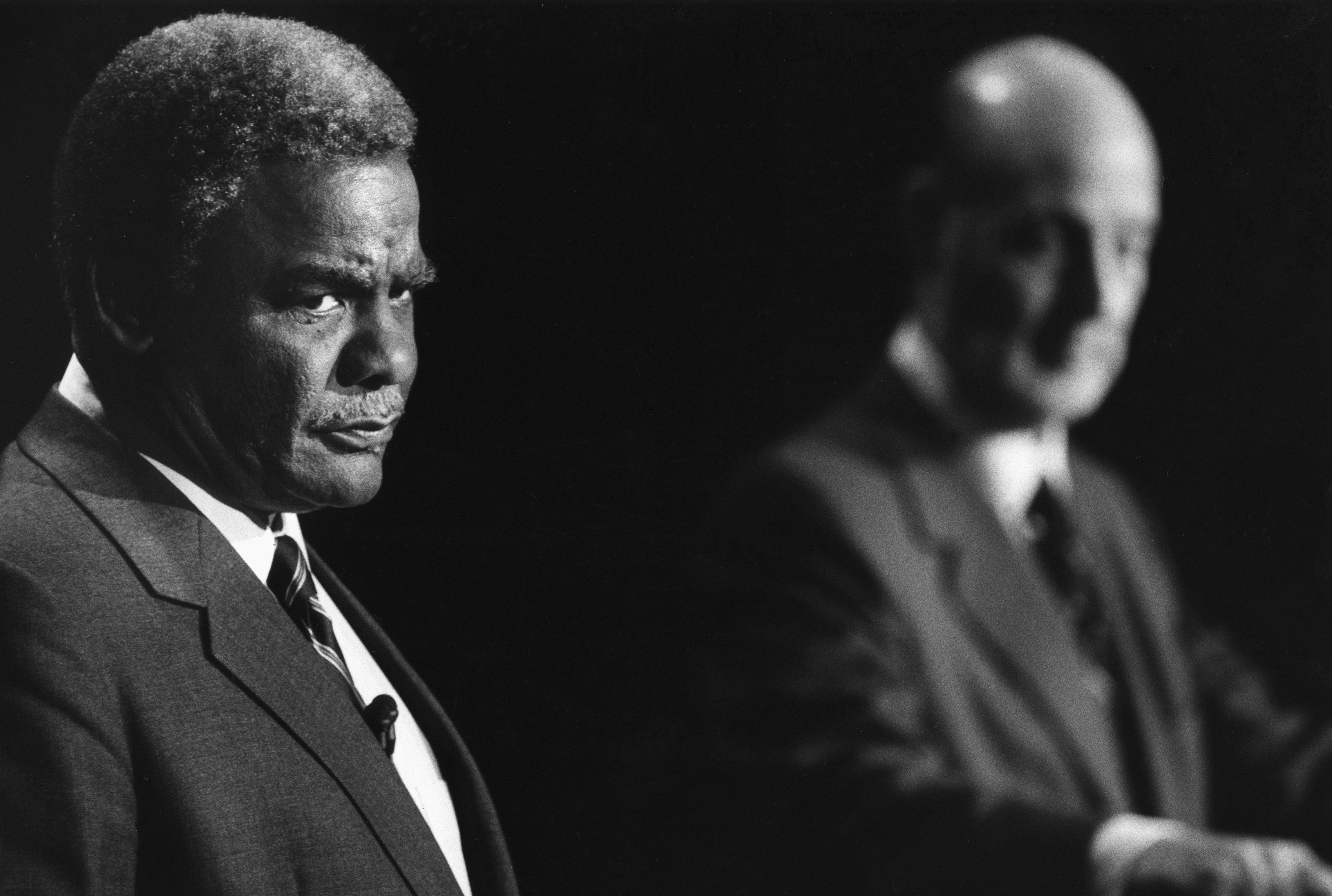 Mayoral candidates Harold Washington and Bernard Epton during a televised debate, March 21, 1983. ST-17500802-E1, Chicago Sun-Times collection, CHM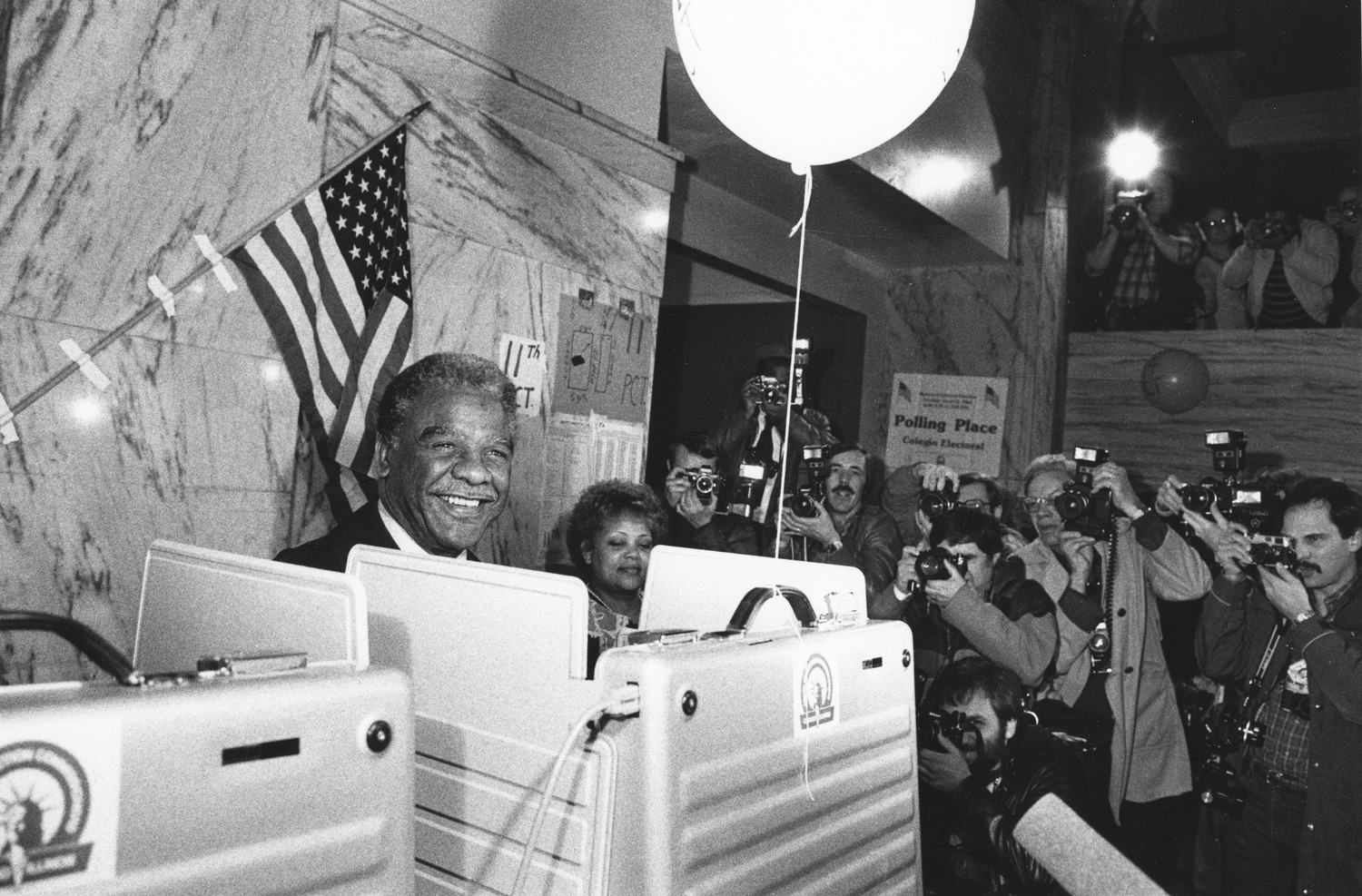 Harold Washington voting on election morning in Hyde Park, April 12, 1983. CHM, ICHi-036028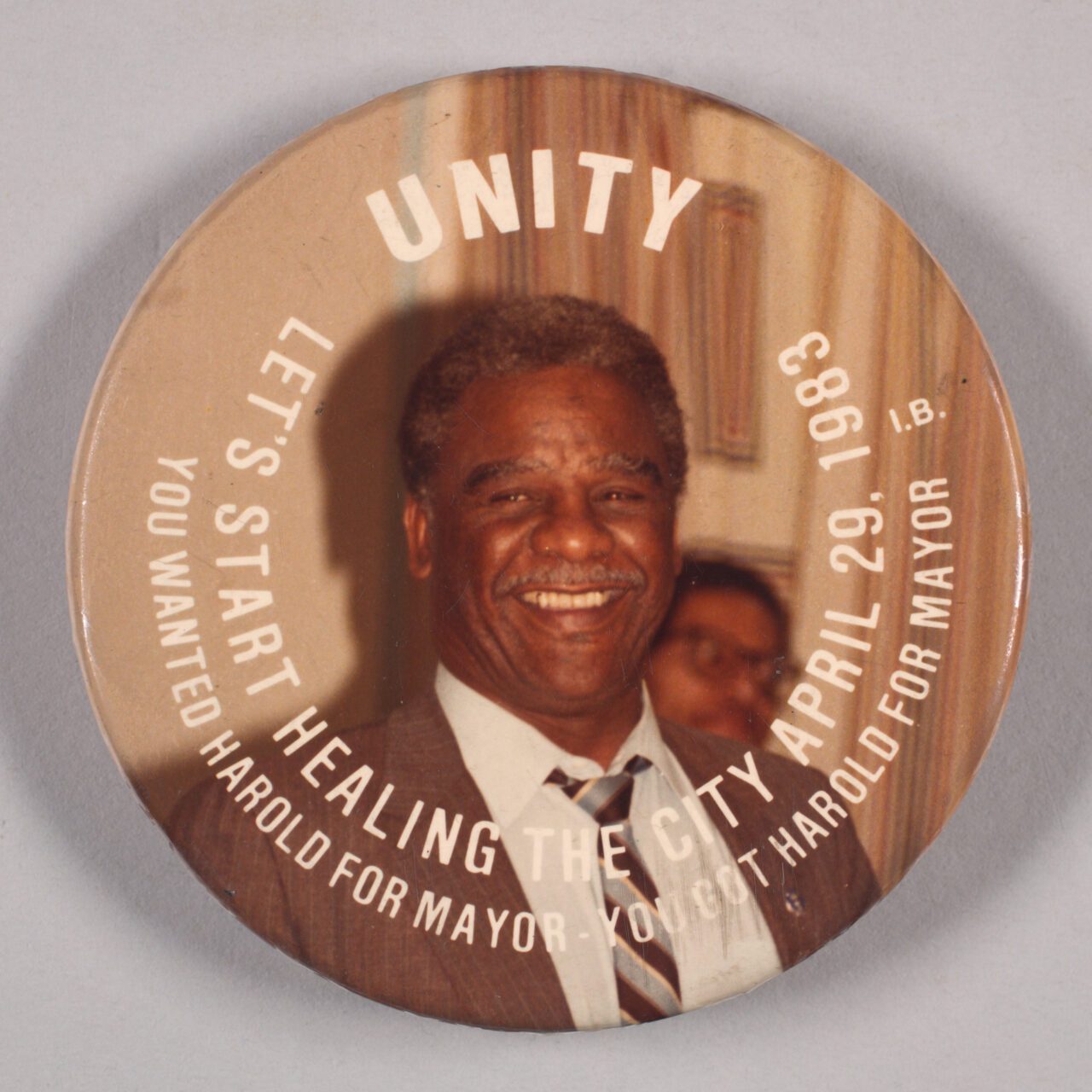 Harold Washington campaign button that reads "Unity. Let's start healing the city. April 29, 1983. CHM, ICHi-178835