Get a glimpse into the past with our historical menu collection
Come with us back in time through Chicago's restaurant history with a tour of the Chicago History Museum's historical menu collection. From the first fine dining establishment to open in the new city in 1835 to the recent contributions to world cuisine, learn about the origins of Chicago's status as one of the top food cities of the world.
See the menus in this Google Arts & Culture story.
Credits
Created by Jorie Braunold, with assistance from Ellen Keith, Sarah Yarrito, and Peter T. Alter of the Chicago History Museum.
From CHM's Historical Menu Collection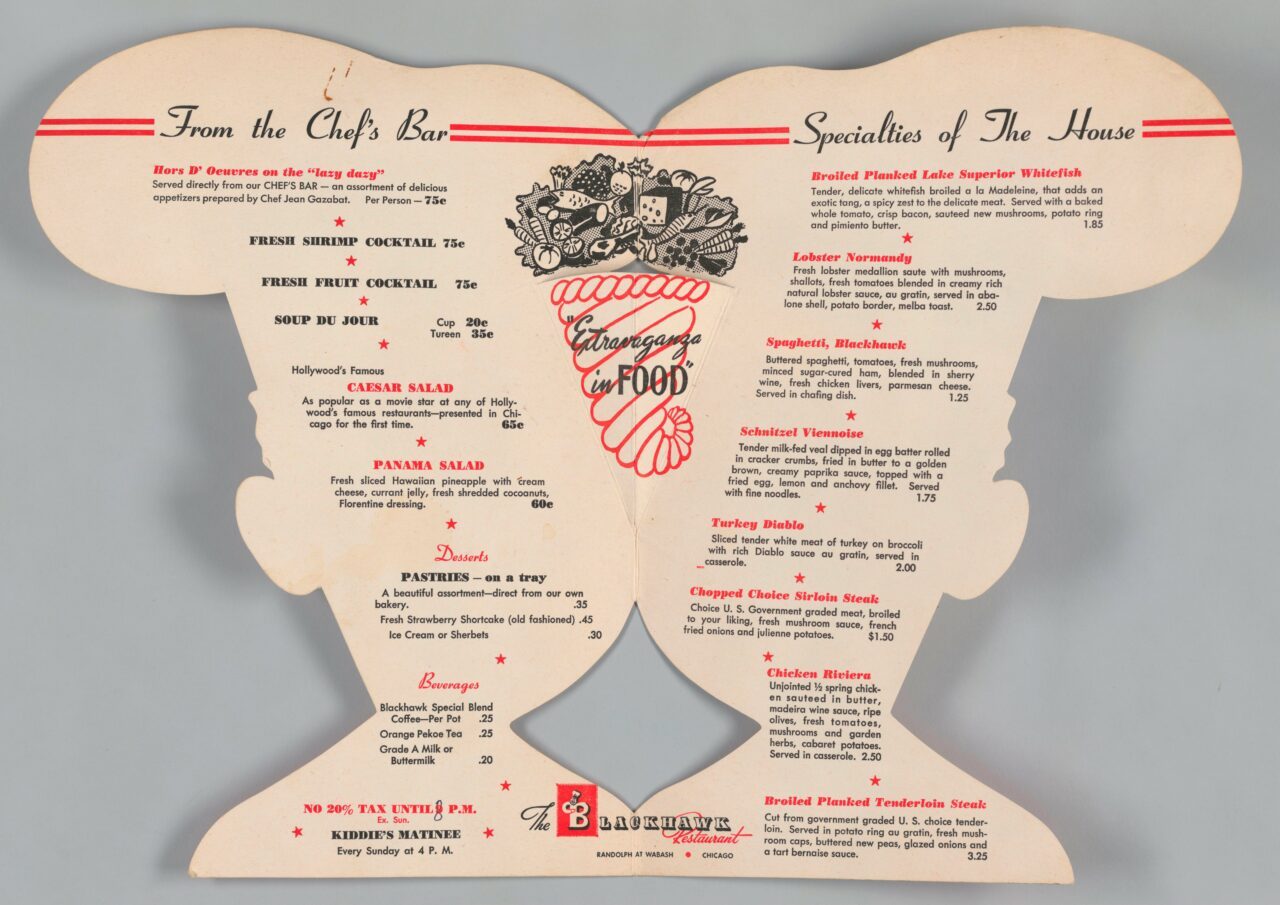 Menu from The Blackhawk Restaurant, 1947. CHM, ICHi-85969-003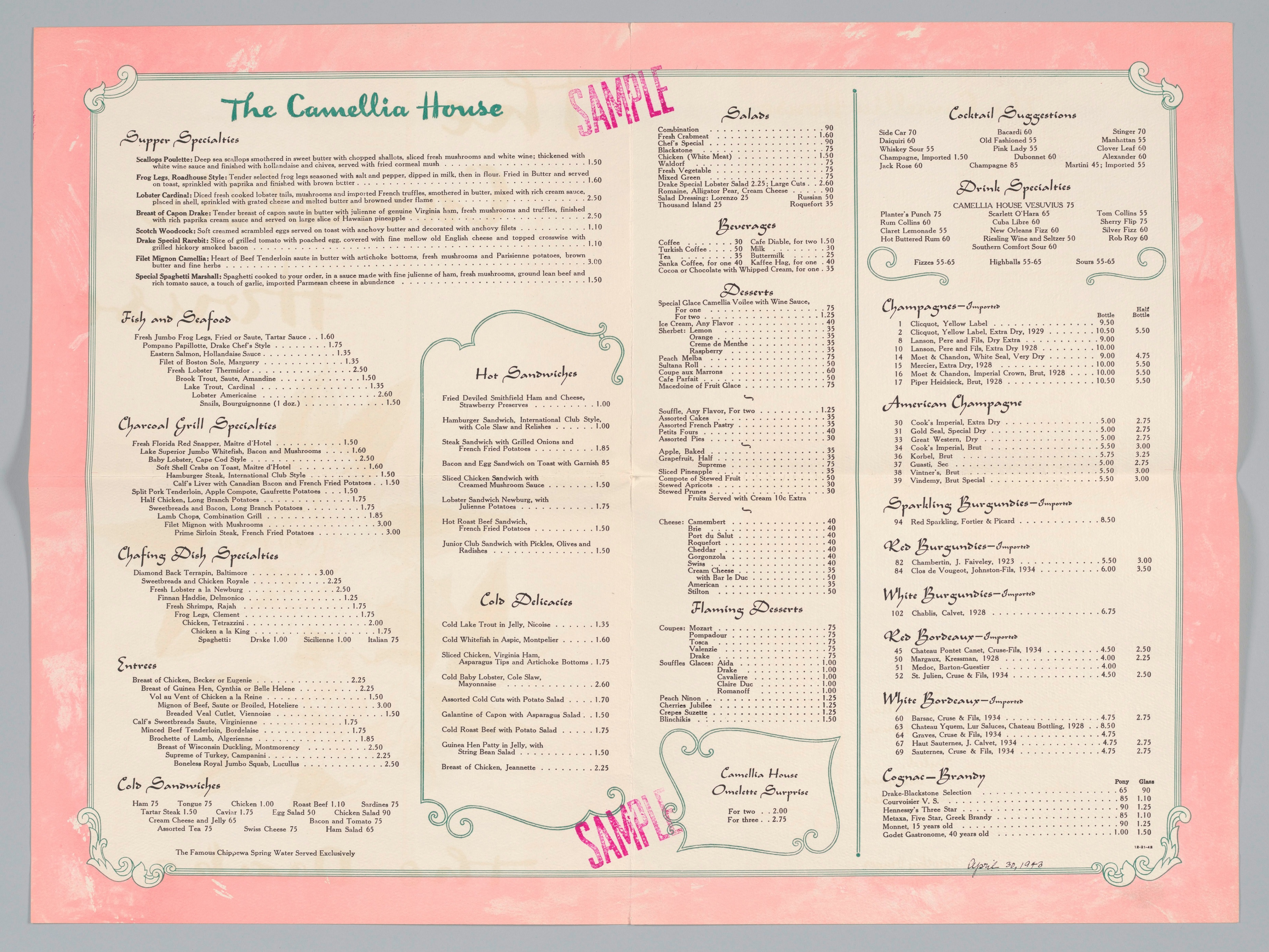 The Camellia House (Drake Hotel) supper menu, 1943. CHM, ICHi-85961-003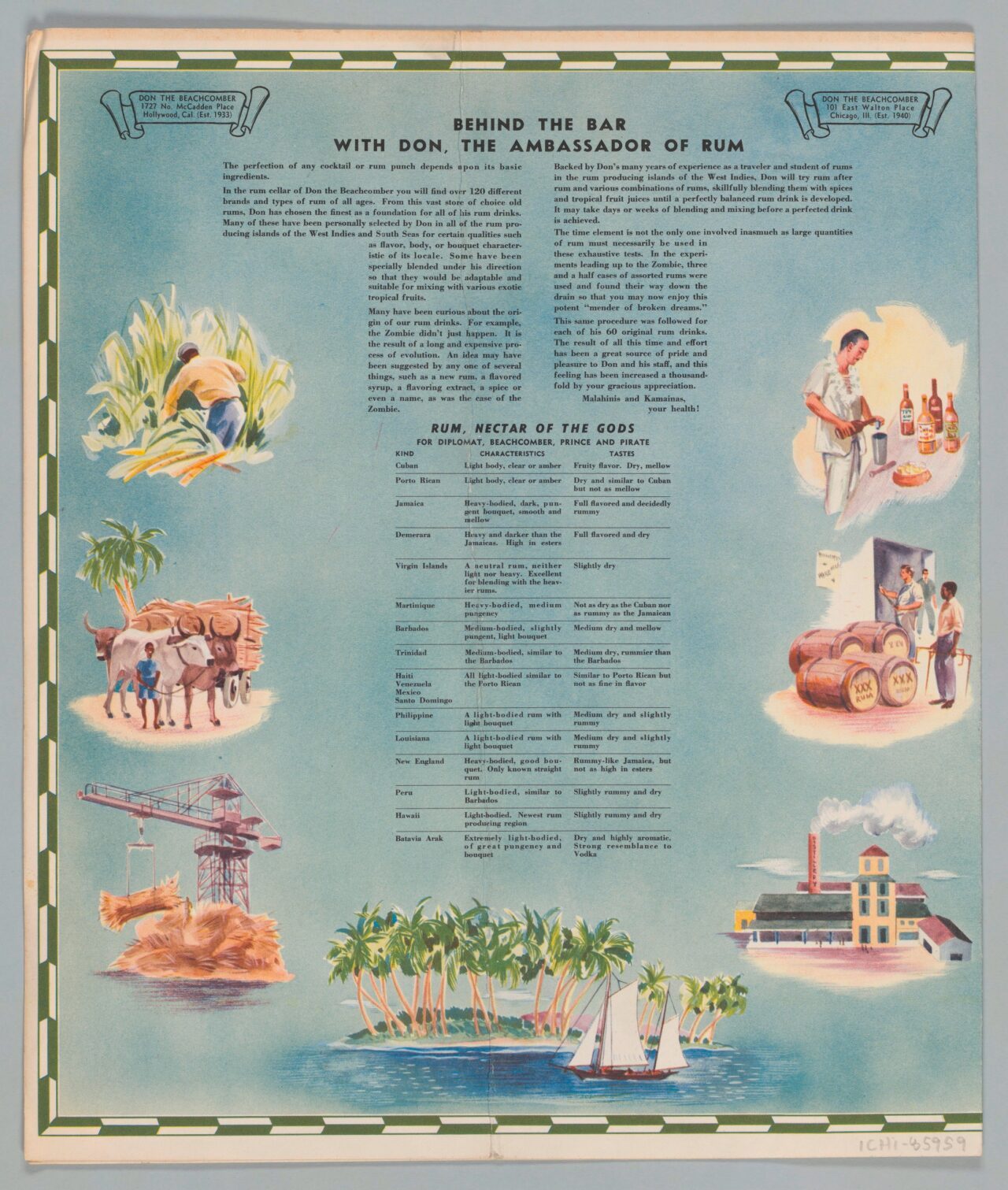 Don the Beachcomber drinks menu, back cover, 1944. CHM, ICHi-85959-002