Explore the genius of Charles James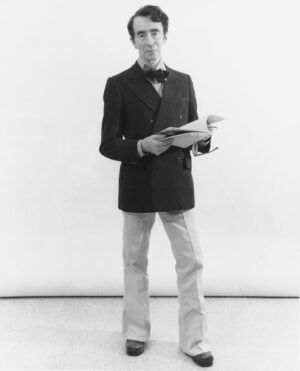 Step into the creativity, passion, and haunting obsession of couturier Charles James. While living in Chicago in the 1920s, James launched his career and established a loyal clientele. In the decades that followed, his dresses enchanted the fashion industry, but surviving examples of his work are so rare that his genius is not widely understood. To get inside James's mind, Museum staff sought to uncover the secrets held by some of his most iconic pieces. We studied them. Turned them inside out. Sketched, photographed, X-rayed, and recreated them. We deconstructed James. Now, it's your turn.
Learn more in this Google Arts & Culture story.
Credits
"Charles James: Genius Deconstructed" is presented by the Costume Council of the Chicago History Museum.
Special thanks to the following individuals who made this Google Arts & Culture exhibit possible:
Petra Slinkard – Costume Curator
Robert Noia – Costume Intern
Julius L. Jones – Digital Content Manger
Emily Nordstrom – Senior Editor
The exhibition "Charles James: Genius Deconstructed" was on display at the Chicago History Museum from October 11, 2011, to April 16, 2012.
Timothy Long – Curator
Daniel Oliver – Senior Designer
Ilana Bruton – Educator
Michael Hall – Replicas and Costume Mounts Fabricator
Rob Jeffries – Replicas and Interactives Preparator
Emily H. Nordstrom – Editor
Mark Ramirez – Graphic Designer
Christiana Schmidt – Public Programs Intern
John Alderson – Senior Photographer
Dean Brobst – Preparator
Lydia Carr – Assistant Editor
Calvin Gray – Production Supervisor
Julie Katz — Registrar
Holly Lundberg, Carol Turchan – Conservators
Meghan Smith – Collections Manager
Fredi Leaf – Conservation Volunteer
Anysa Cianni, Emma Denny, Susanne Eberle, Sanela Salkic – Curatorial Interns
Cara Varnell – Costume Conservation Consultant
Rosemary Adams – Director of Print and Multimedia Publications
Tamara Biggs – Director of Exhibitions
Kathleen Plourd – Andrew W. Mellon Director of Collections
Charles James's "Tree" Deconstructed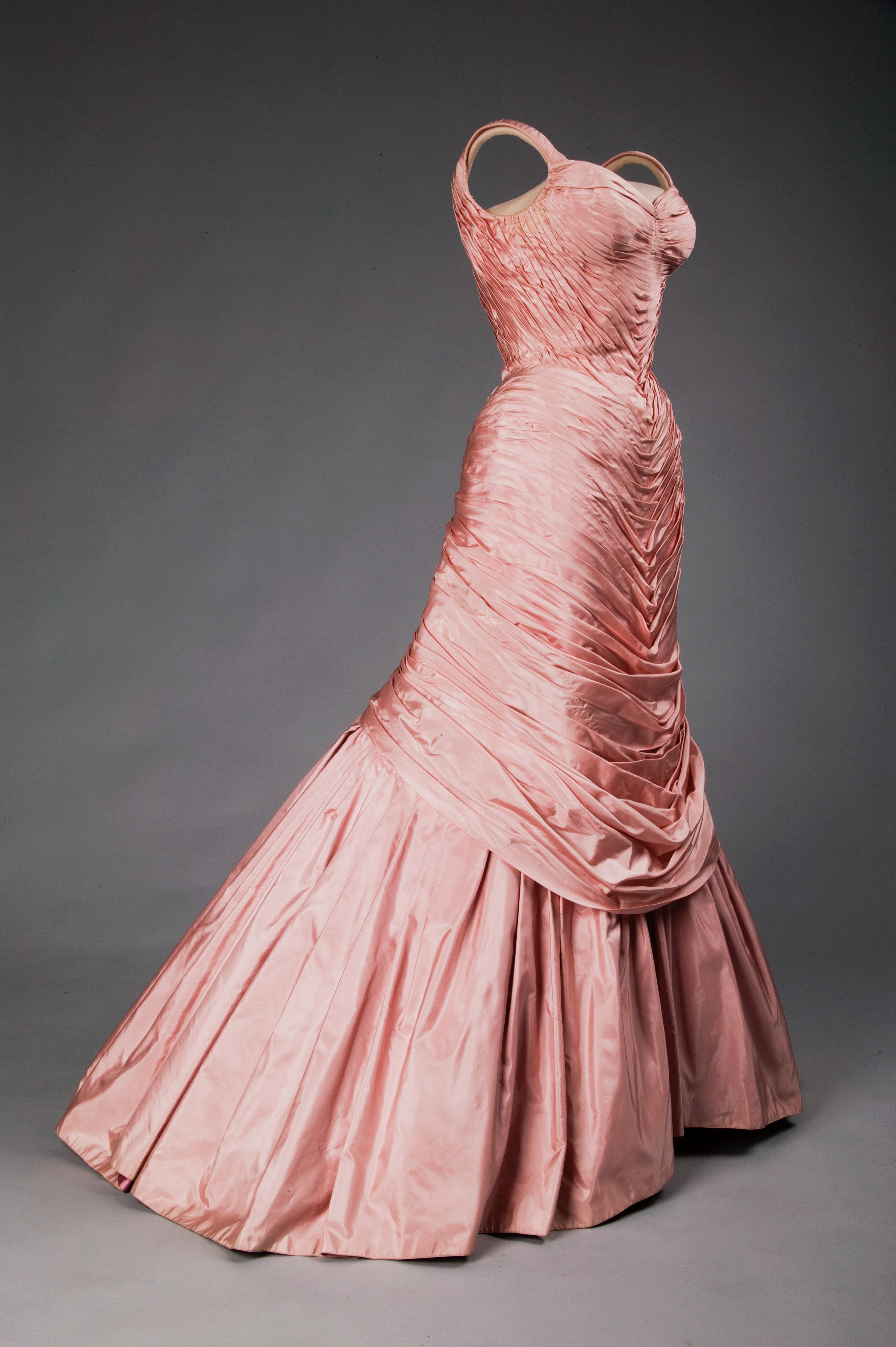 "Tree" evening dress, 1957. Silk taffeta, silk satin, nylon tulle. CHM, ICHi-064702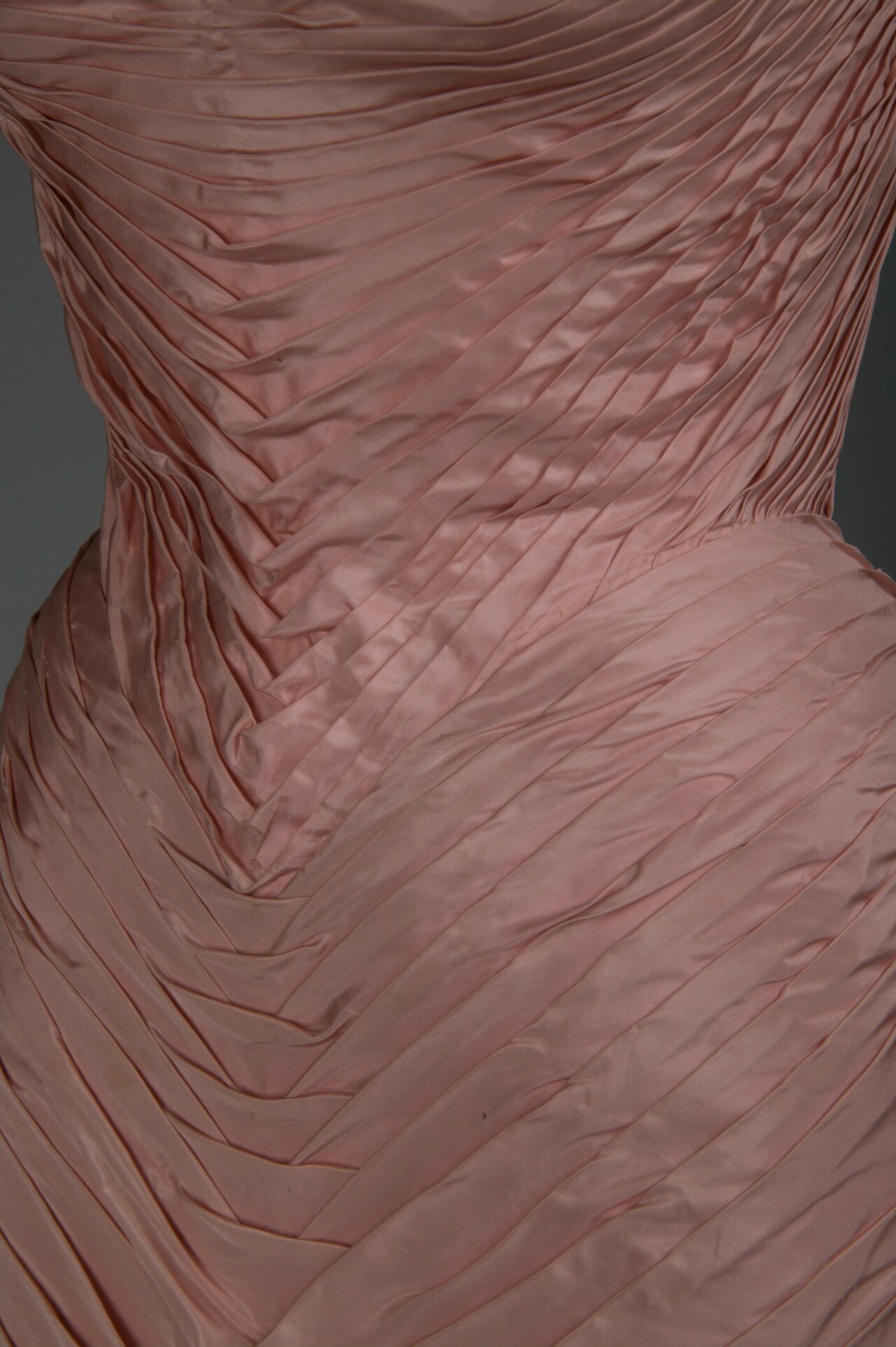 Bodice of "Tree" evening dress, 1957. Silk taffeta, silk satin, nylon tulle. CHM, ICHi-064574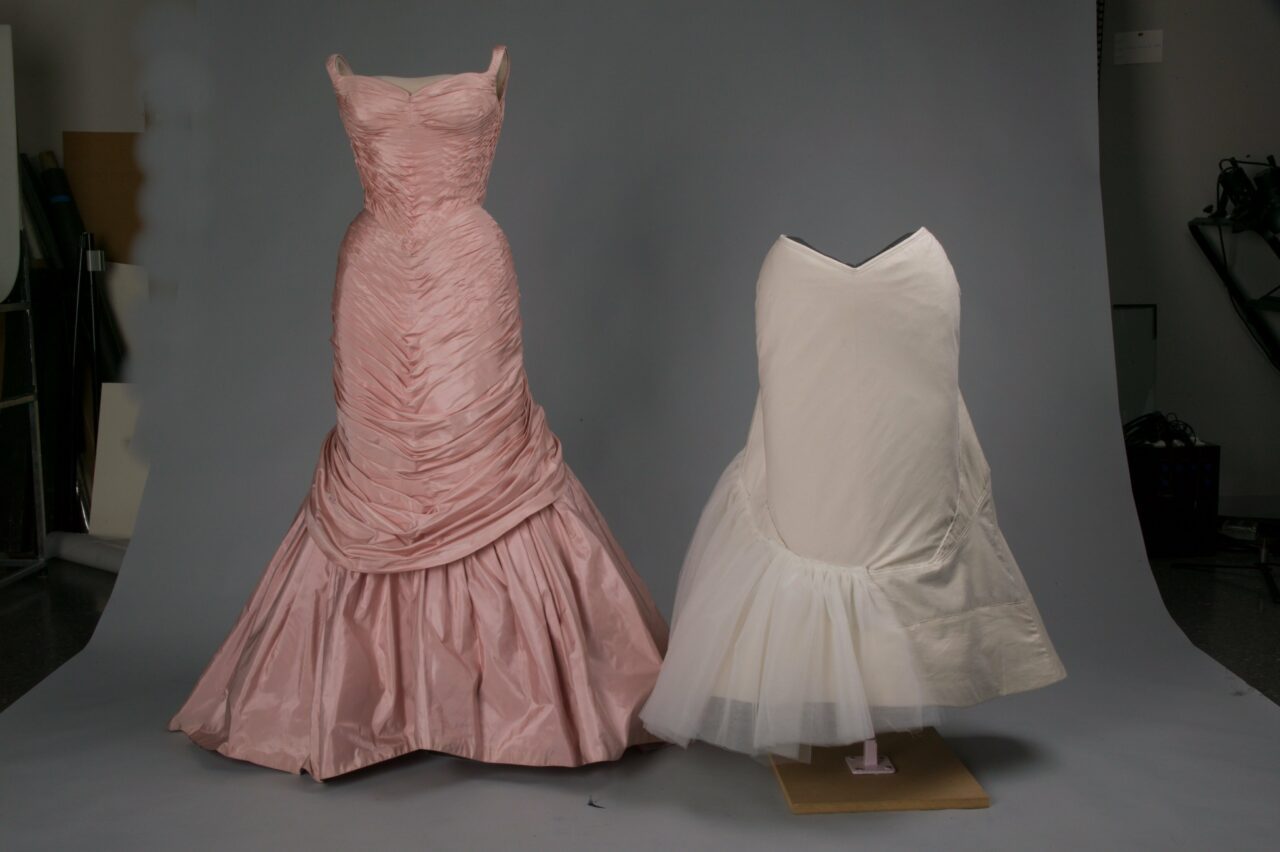 Form of "Tree" evening dress, 1957. Silk taffeta, silk satin, nylon tulle. CHM, ICHi-064704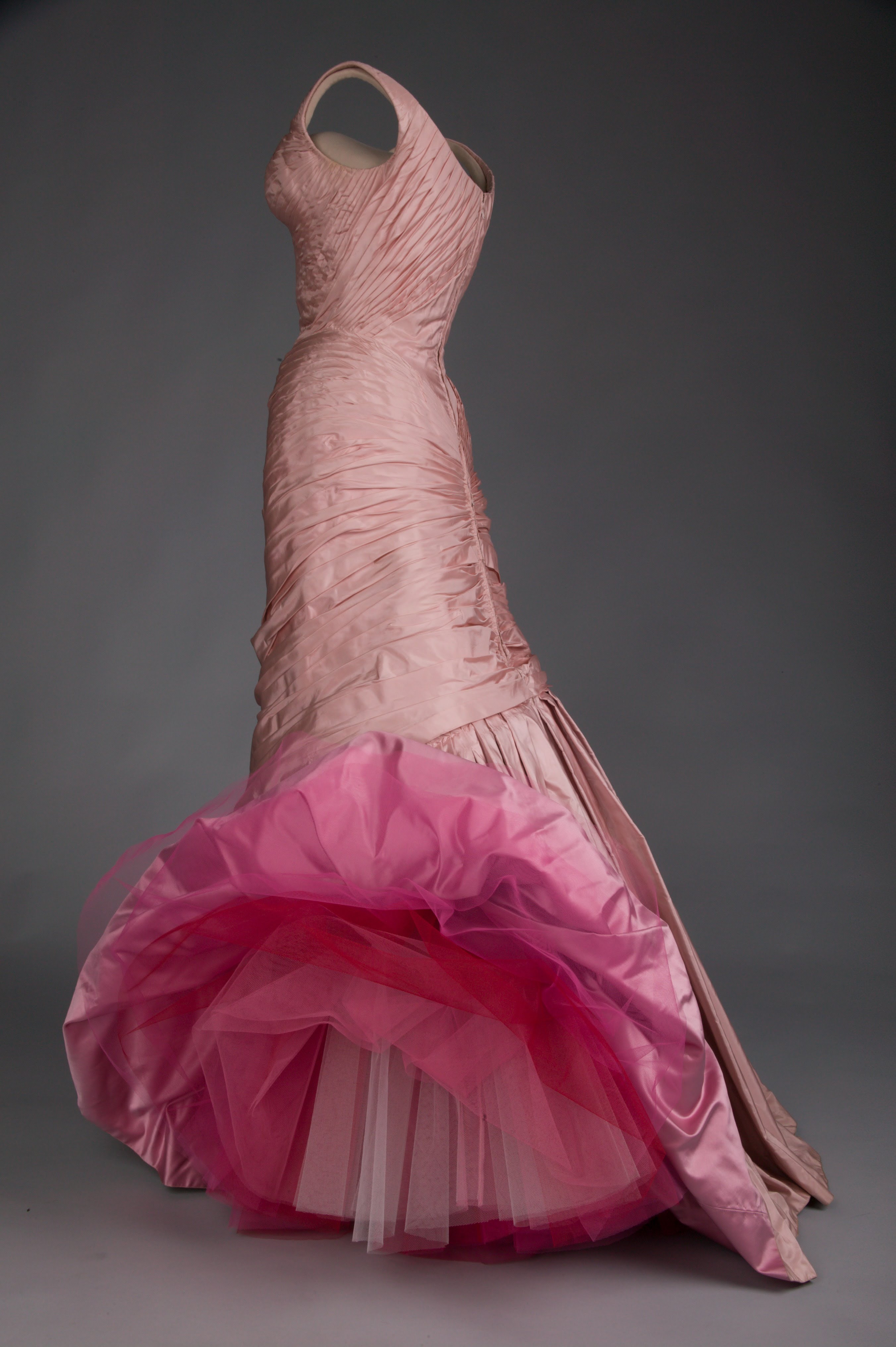 Underskirt of "Tree" evening dress, 1957. Silk taffeta, silk satin, nylon tulle. CHM, ICHi-064580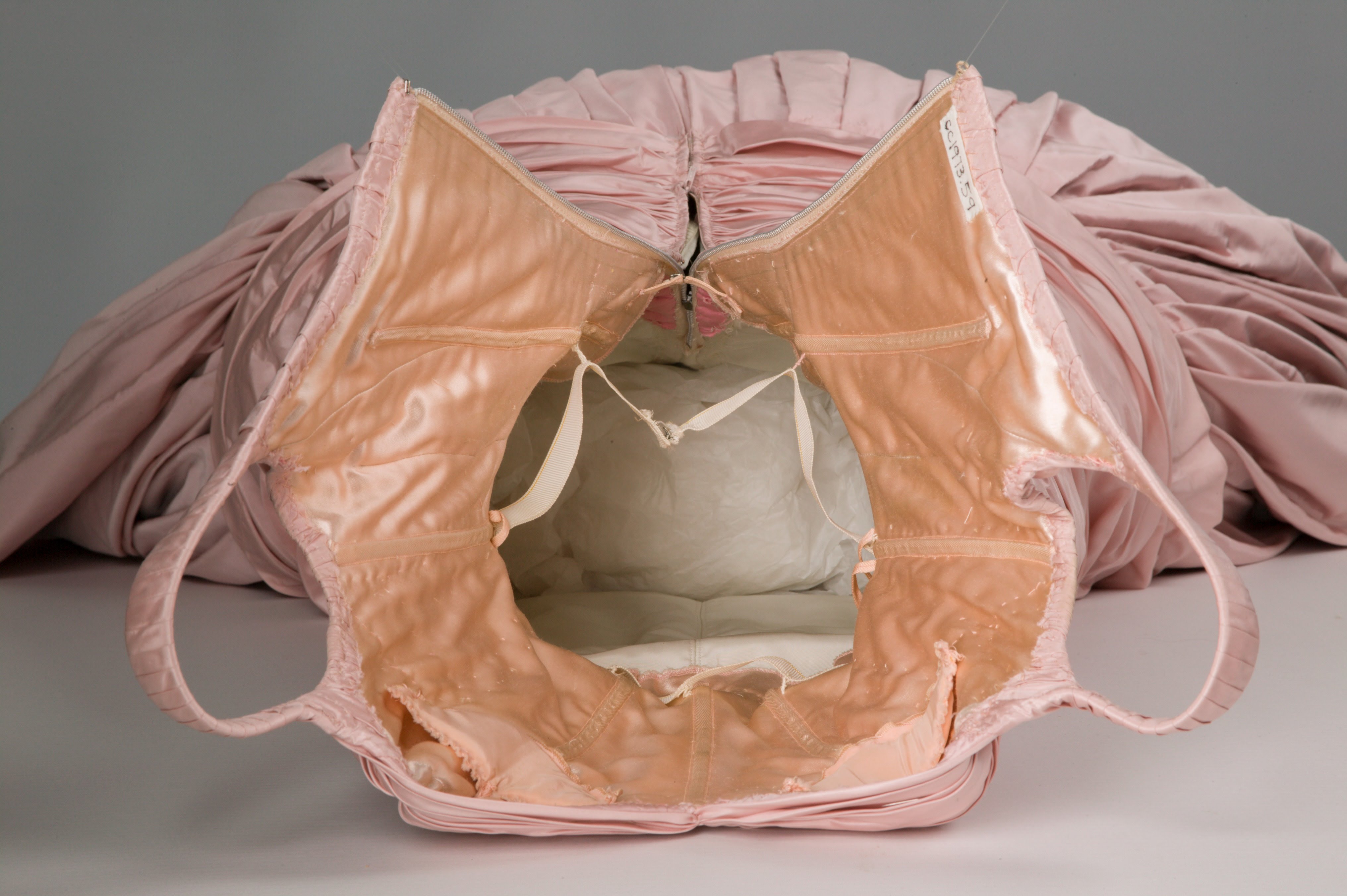 Inside view looking into the bodice of "Tree" evening dress, 1957. Silk taffeta, silk satin, nylon tulle. CHM, ICHi-064311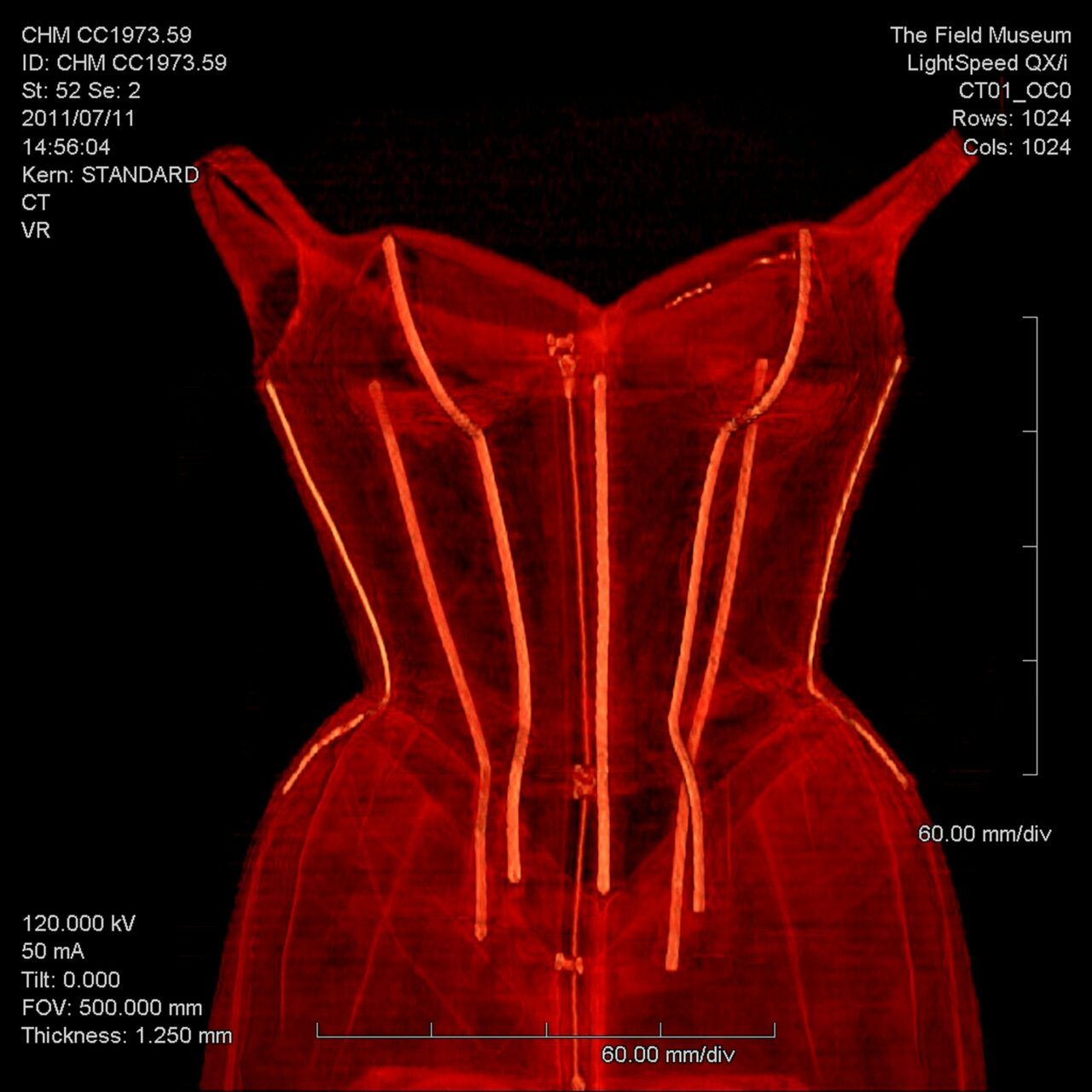 CT scan of Tree evening dress (partial view). Silk taffeta. CHM, ICHi-064782