Cheryl Obermeyer
Vice President of Finance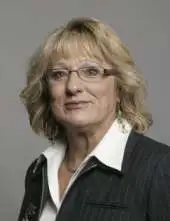 Experience: Chicago History Museum (Vice President of Finance, 2007-present; Director of Information Technology, 2004-2006; Director of Accounting and Information Services, 1997-2003; Director of Accounting, 1991-1996; Accounting Manager, 1984-1990; Accounting Assistant, 1982-1984)
Education: Professional development throughout her career at the Museum included studies in Information Technology Management, Project Management, Strategic Planning, Nonprofit Finance and Accounting, Business Planning and Analysis programs, and Leadership Skills training.
Cheryl Obermeyer is responsible for managing the institution's financial affairs, including financial planning and reporting, cash management and forecasting, investments, and debt compliance. Her focus is on building the organization's capacity to manage its finances under current economic pressures and ensuring the long-term sustainability of museum operations.
Obermeyer began her career at the museum in the Accounting Department in 1982. Since then, she has held a number of positions with increasing responsibility in both Information Technology and Finance. In 1988 she assumed responsibility for introducing technology into the museum. In 1989 she was named Director of Information Technology and successfully established a new technology department. With this work complete, she returned to her financial roots and soon after was promoted to Vice President of Finance. Her work with the President and management team has brought about significant change in the financial management practices of the organization, strengthening the overall financial health of the museum. Obermeyer devotes much of her time to business strategy, providing insightful analysis to help understand the drivers of revenue generation at the Museum.
Outside of her Museum activities, Obermeyer currently is co-chair of the Museums in the Park Finance Committee.