Commitment to Diversity, Equity, and Inclusion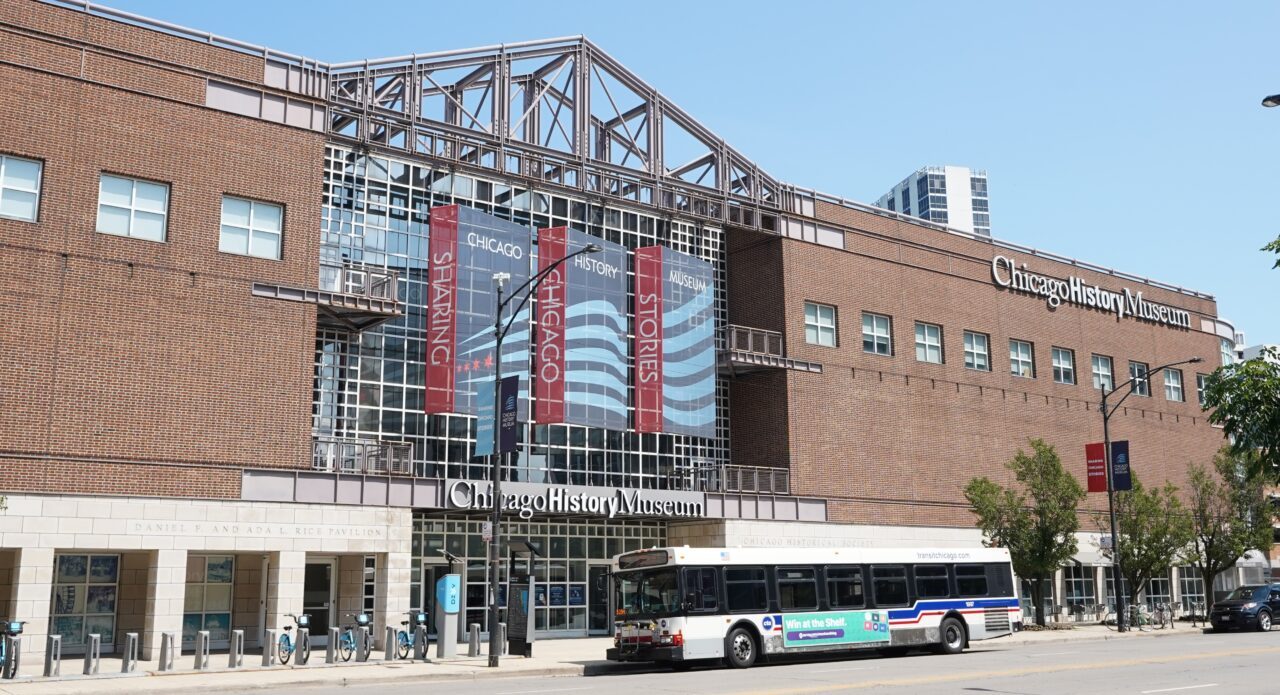 Our mission is to serve as the primary destination for learning, inspiration, and civic engagement to connect people to Chicago's history and each other. This mission is at the center of the Museum's programs and events, exhibitions, educational initiatives, publications, and collecting activities so that we can help all Chicagoans make meaningful and personal connections to history. This mission was established upon the importance of sharing others' stories, which we recognize is a great responsibility. We acknowledge that the Chicago History Museum has often reflected a homogenous and colonialist interpretation of history with many Chicagoan's stories and perspectives underrepresented or missing in our physical spaces, collection, programs, and publications. According to data from the 2010 US Census, Chicago's racial makeup is 30% Black, 32% white, and 29% Latinx, but our 2019 visitor data revealed that our member base is 87% white, clearly not representative of the entirety of Chicago.
As a cultural institution dedicated to community, civic engagement, and storytelling, we need to hold ourselves to a higher standard. We are committing ourselves to create a more inclusive, representative, and equitable institution, which includes sharing authority for the documentation and interpretation of the city's history. We recognize the importance of developing relationships, adding value, and creating trust in communities we have previously under- or misrepresented and know that this work takes time. We are dedicating ourselves to creating a practice in which we are continually learning how to become a better resource for our community by actively inviting them into our process and welcoming an open dialogue on how to best represent our city.
For us to begin this process, we started within our organization. Over the last three years, an internal antiracism task force has worked diligently to observe and collect CHM staff's needs and suggestions. They have collaborated with several consultancies to develop a strategic framework designed to foster a culture of diversity, equity, and inclusion at the Chicago History Museum. The plan's strategic goals outlined through 2022 include:
Create a DEI leadership committee and commit as an organization to supporting it long-term.
Review and revise internal policies to ensure equity and inclusion.
Create a practice of equitable recognition, compensation, and opportunity advancement.
Renew our community focus and invite historically marginalized communities from across the Chicago region to collaborate with us in inclusive and reciprocal processes.
Review and revise collaborative processes so that teams, projects, and operations are equitable, inclusive, and respectful of team members at all levels.
Provide ongoing training, enrichment, and opportunities for staff and leadership to create and sustain a culture of equity and inclusion.
We understand the necessity to push for impactful change in all areas of operation—collecting activities, exhibitions, programs, fundraising, outreach, communications, and more. Many of our staff have started to lay the groundwork to begin to decolonize our practices and engagement opportunities for visitors in the Museum and accurately share stories about all of Chicago, build stronger connections with local organizations, and provide resources to support their work.
See what we're working on