Elena Gonzales
CURATOR OF CIVIC ENGAGEMENT AND SOCIAL JUSTICE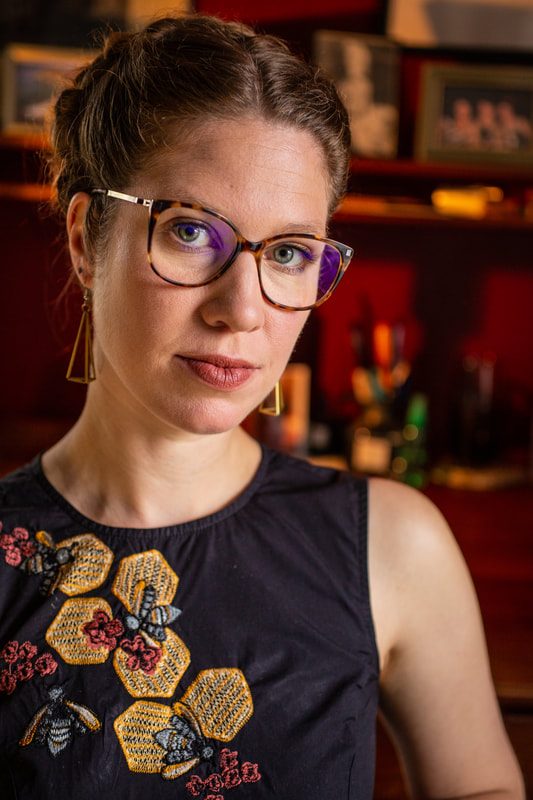 Experience: Chicago History Museum, Curator of Civic Engagement and Social Justice, 2022–present. Evanston Art Center, Exhibitions Committee Member, 2020–present. Evanston Art Center, Exhibitions Committee Co-Chair, 2015–20. Navy Pier, Contributor to the Navy Pier redesign Arts and Discovery Plan, Working Group on History and Culture, 2016. Museums and Civic Discourse: Past, Present & Emerging Futures, A Digital Compendium and Conversation Co-Editor / Developer, in progress 2015–18. National Museum of Mexican Art, Editorial Consultant, Nuestras Historias: Stories of Mexican Identity from the Permanent Collection, 2014. Haffenreffer Museum of Anthropology, Brown University. Co-Curator, Reimagining Columbus, Reimagining Columbus Day, exhibition October 2010–March 2011.
Education: PhD, American Studies, Brown University. MA, Public Humanities, Brown University. BA, Anthropology (Distinction in all studies), Cornell University.
Elena Gonzales, PhD, is Curator of Civic Engagement & Social Justice at the Chicago History Museum and the author of Exhibitions for Social Justice from Routledge's Museum Meanings Series (2019). Gonzales is a lifelong resident of Cook County and grew up in a bicultural Mexican and Polish-American home. Gonzales began her curatorial career at the National Museum of Mexican Art, where she contributed the exhibition Who Are We Now? Roots, Resistance and Recognition to the larger project, The African Presence in México. The exhibitions traveled through 2011. Gonzales received her doctorate in American Studies and Masters in Public Humanities from Brown University in 2015 and 2010 respectively. During her doctoral studies, Gonzales specialized in Chicago History, Cultural Crossings, Visual Culture, and Exhibitions for Social Justice. She has curated exhibitions since 2006 and has taught curatorial studies since 2010, beginning with an exploration into supporting college freshmen and sophomores representing queer histories. In 2012, Gonzales was a Ford Dissertation Fellow. During her years of service on the Exhibitions Committee at the Evanston Art Center, she participated in developing an annual schedule of more than 20 exhibitions per year and was proud to help launch a biannual curatorial fellowship for BIPOC curators. Gonzales has served as a visiting scholar at Northwestern University in American Studies and the School of Education and Social Policy.
Now, Gonzales is focused on curating Aquí en Chicago, which will open at the Chicago History Museum in Fall 2025. The exhibition tells the story of 100+ years of resistance to white supremacy and colonialism by Latino/a/x communities. It is part of a larger effort to appropriately connect the Museum with this third of Chicago. Beyond Aquí en Chicago, Gonzales's research addresses environmental justice, racial injustice, and the intersection of these concerns with the world of museums. She is a contributing author of Change is Required: How Museums Can Prepare for the Post-Pandemic Age (Rowman & Littlefield and the American Association for State and Local History, 2022). Gonzales speaks and publishes widely on the subjects of DEAI, social justice in museums, sharing authority, inspiring action, and making museums worthy of the public trust they enjoy, all of which are crucial to her curatorial philosophy.
More with Elena