Join us at CHM for a hands-on session that explores activism for social change. Discover how advocates changed the trajectory of the city through three key events: the 1963 Chicago Public Schools boycott; the work of Dr. Martin Luther King Jr. in Chicago; and the mayoral election of Harold Washington in 1983.
Build your content knowledge through CHM's photographs, documents, and online exhibitions and leave with strategies and resources for your classroom instruction.
FREE; 5 PD hours. Session includes a 1-hour lunch break. Recommended for middle and high school teachers.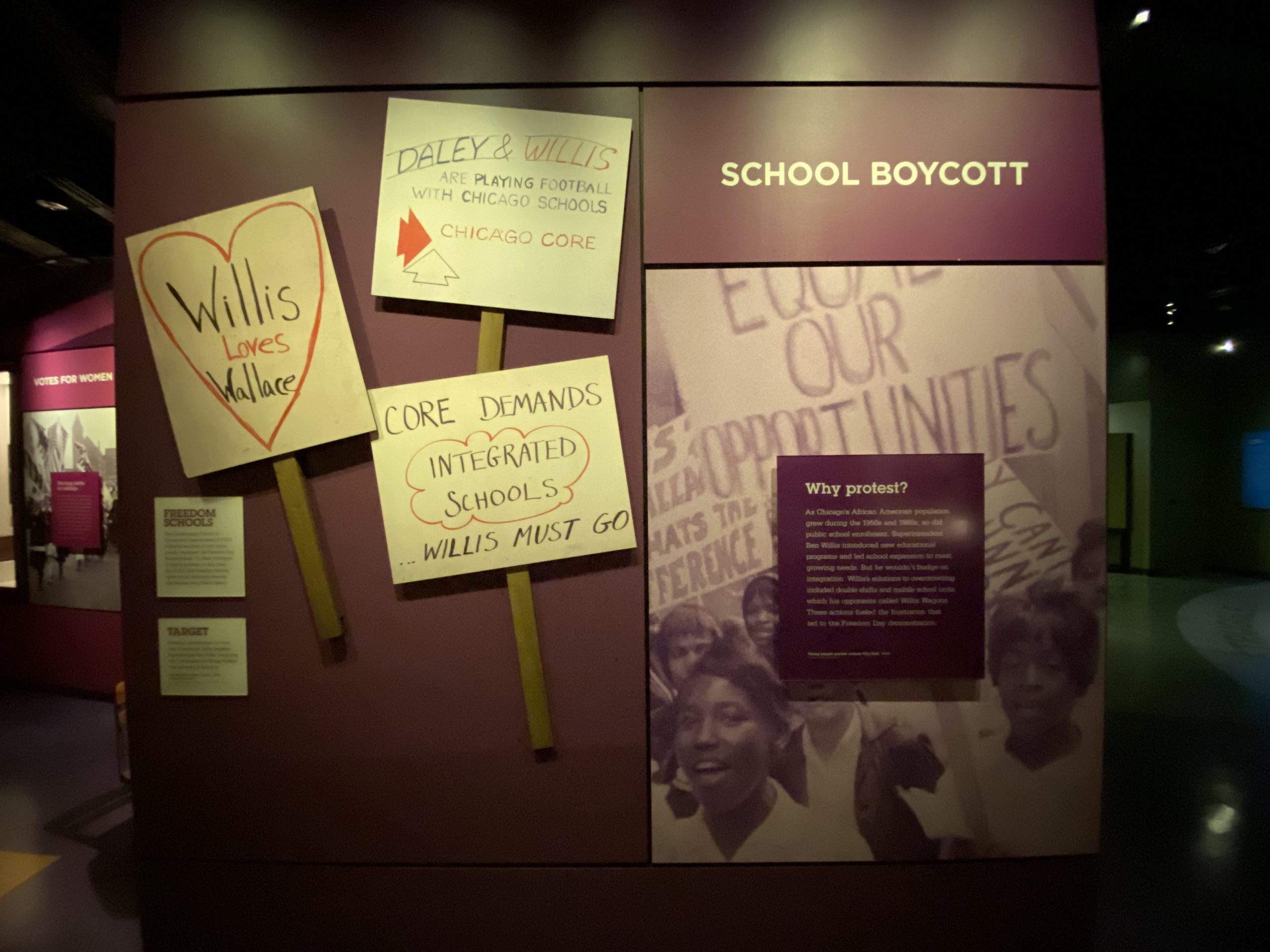 The School Boycott section in "Facing Freedom in America."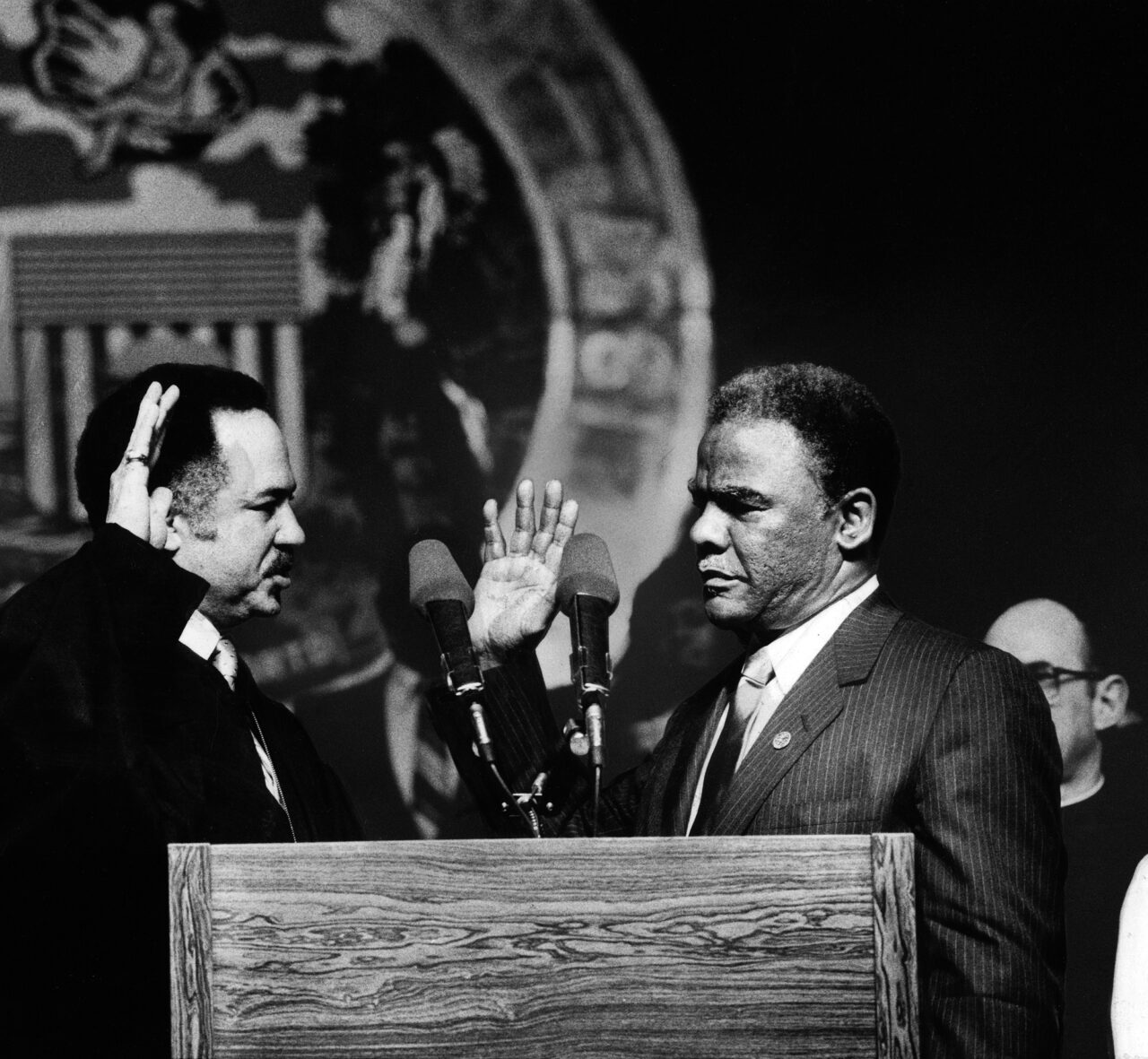 Cook County Circuit Judge Charles E. Freeman swears in Harold Washington as Chicago's 42nd mayor at Navy Pier, Chicago, April 29, 1983. ST-17500790-E1, Chicago Sun-Times collection, CHM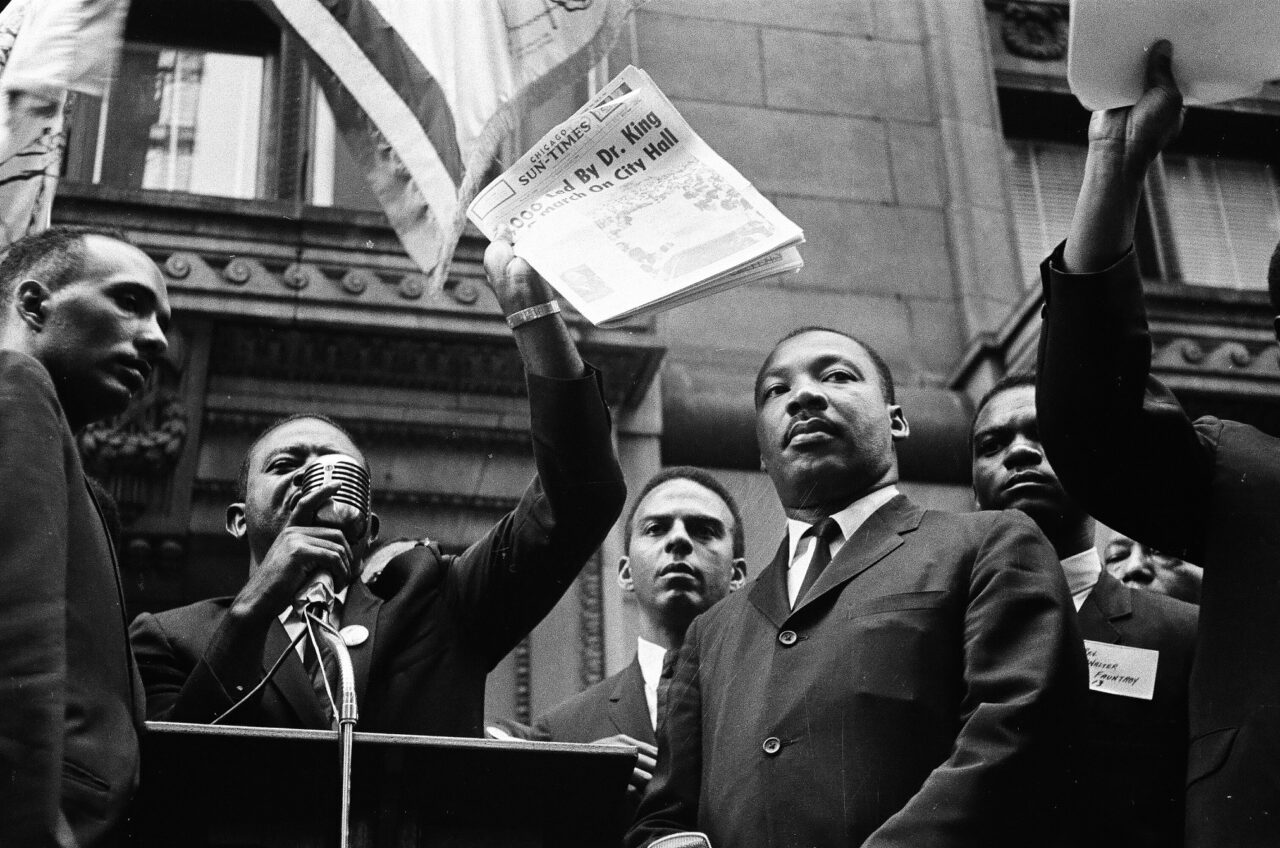 Anti-Willis demonstrators, led by Martin Luther King Jr., march from Grant Park to City Hall, Chicago, July 26, 1965. ST-10104095-0008, Chicago Sun-Times collection, CHM