Join historian and KAM Isaiah Israel congregation member Joan Pomeranc and CHM curator of religion and community history Rebekah Coffman on a tour of Jewish sacred spaces. Through stories of community building, placemaking, and adaptive reuse, explore the places and spaces that KAM Isaiah Israel and its congregations have called home. Discover the histories of the organizations and religious groups that have adapted these former synagogues and given them a new life. Stops include Pilgrim Baptist Church (the site of the future National Museum of Gospel Music), and a chance to view the newly restored interior of KAM Isaiah Israel.
Tour runs 3.5–4 hours and begins and ends at KAM Isaiah Israel. There will be stair-climbing at the entrance, but all of the sites are accessible once inside.
$55; $45 members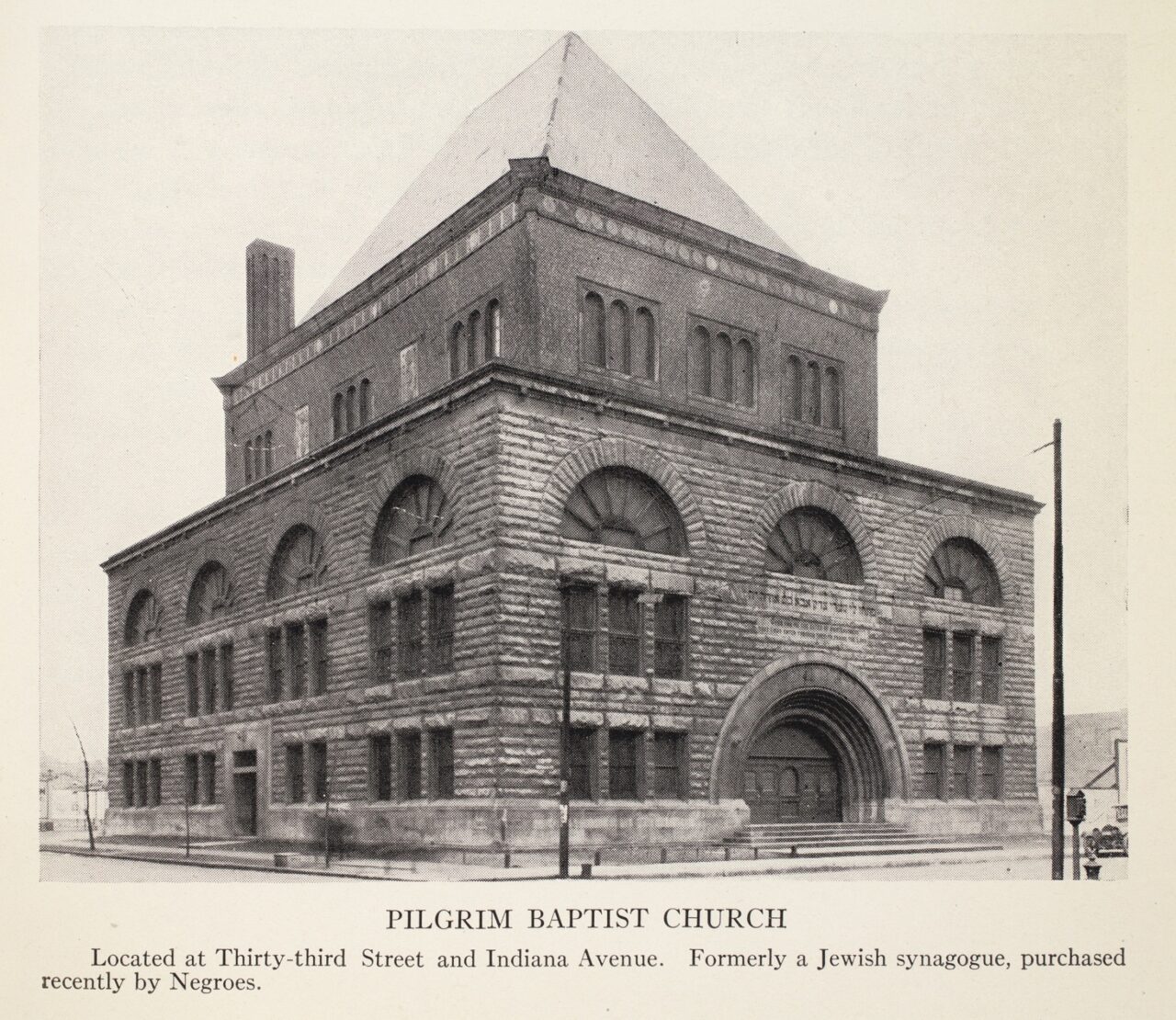 Undated photograph of Pilgrim Baptist Church at 33rd Street and Indiana Avenue, Chicago. CHM, ICHi-177159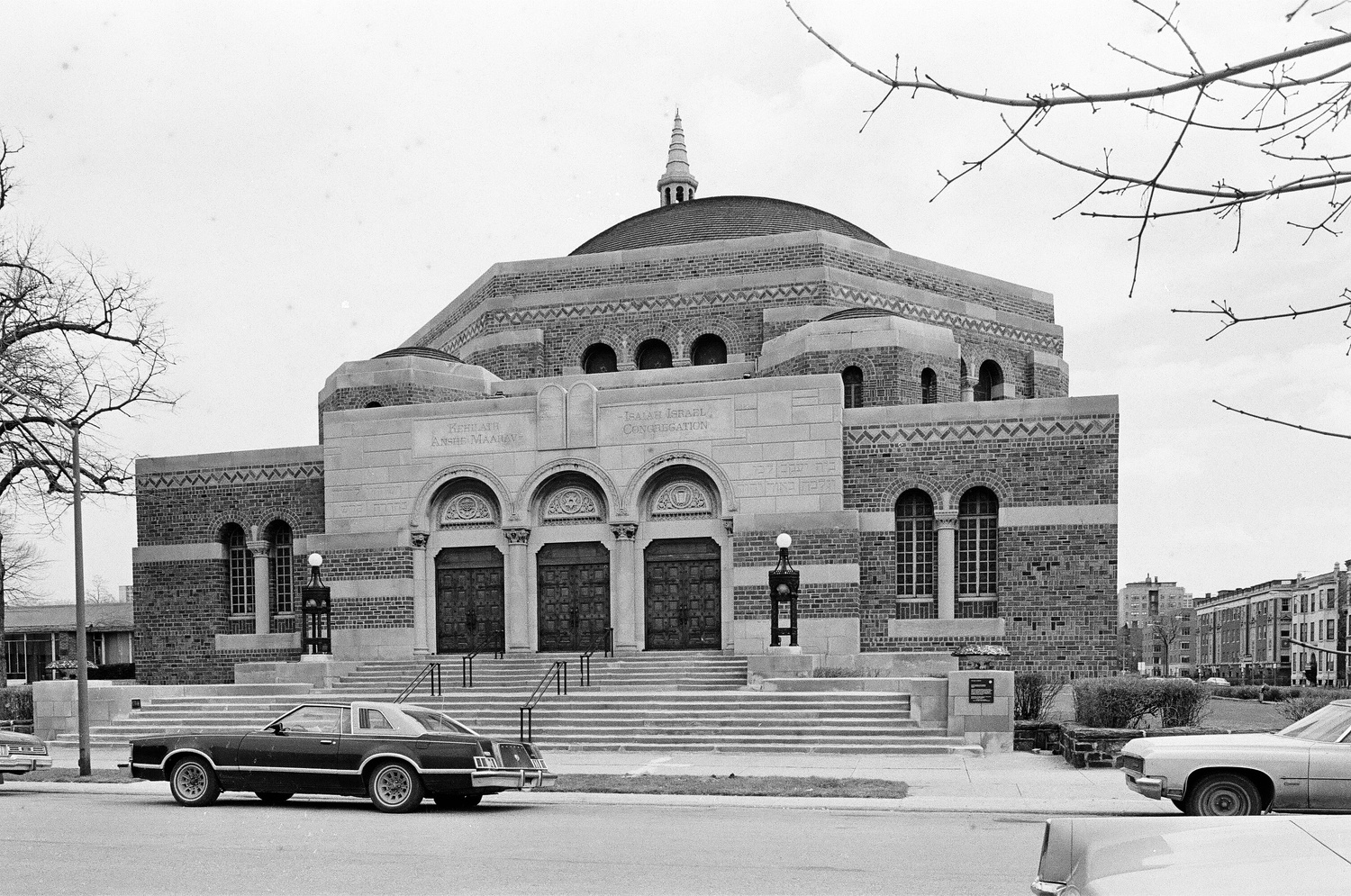 The exterior of Temple KAM Isaiah Israel, 1100 East Hyde Park Boulevard, Chicago. ST-80004688-0024, Chicago Sun-Times Collection, CHM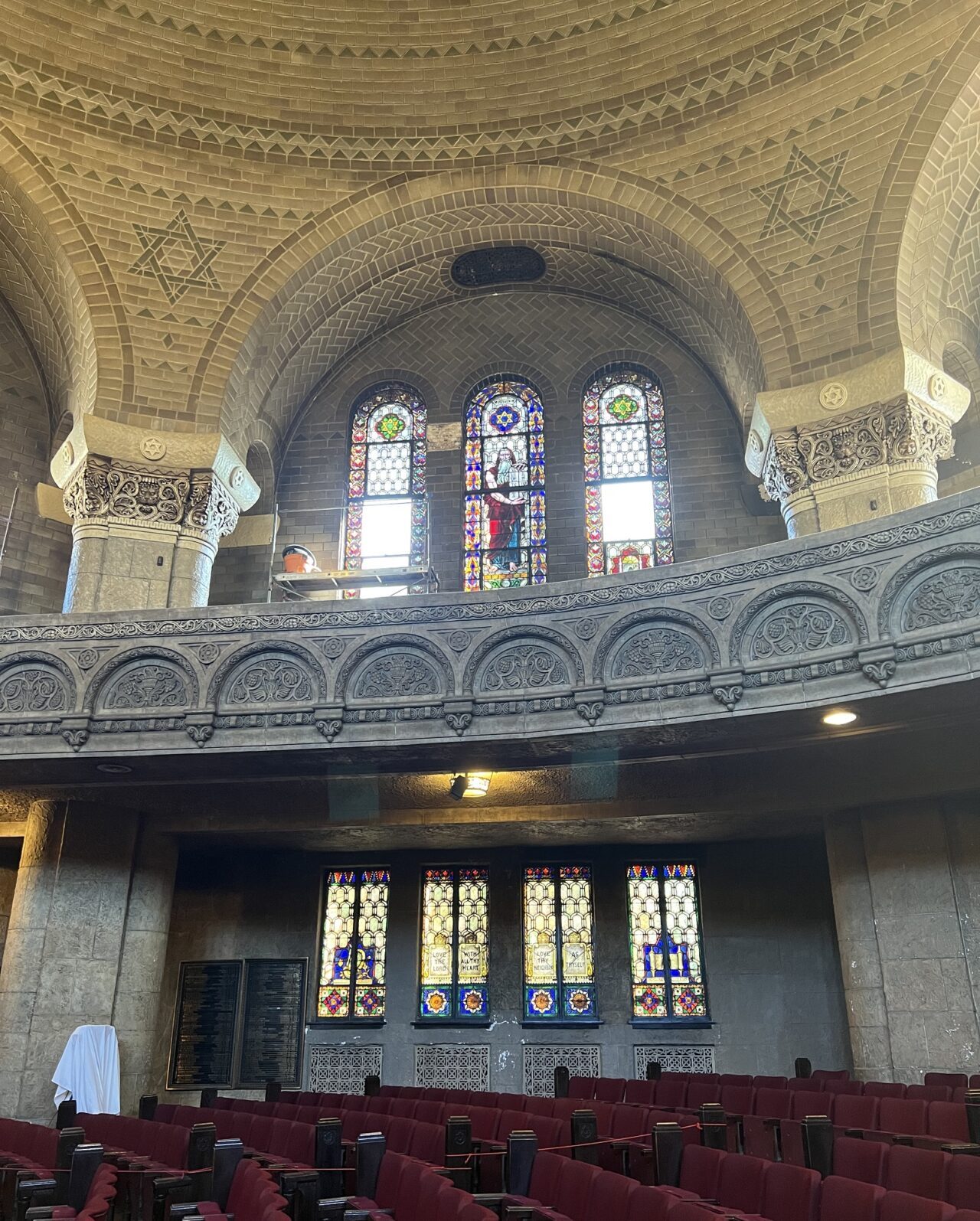 Interior of Temple KAM Isaiah Israel, 2022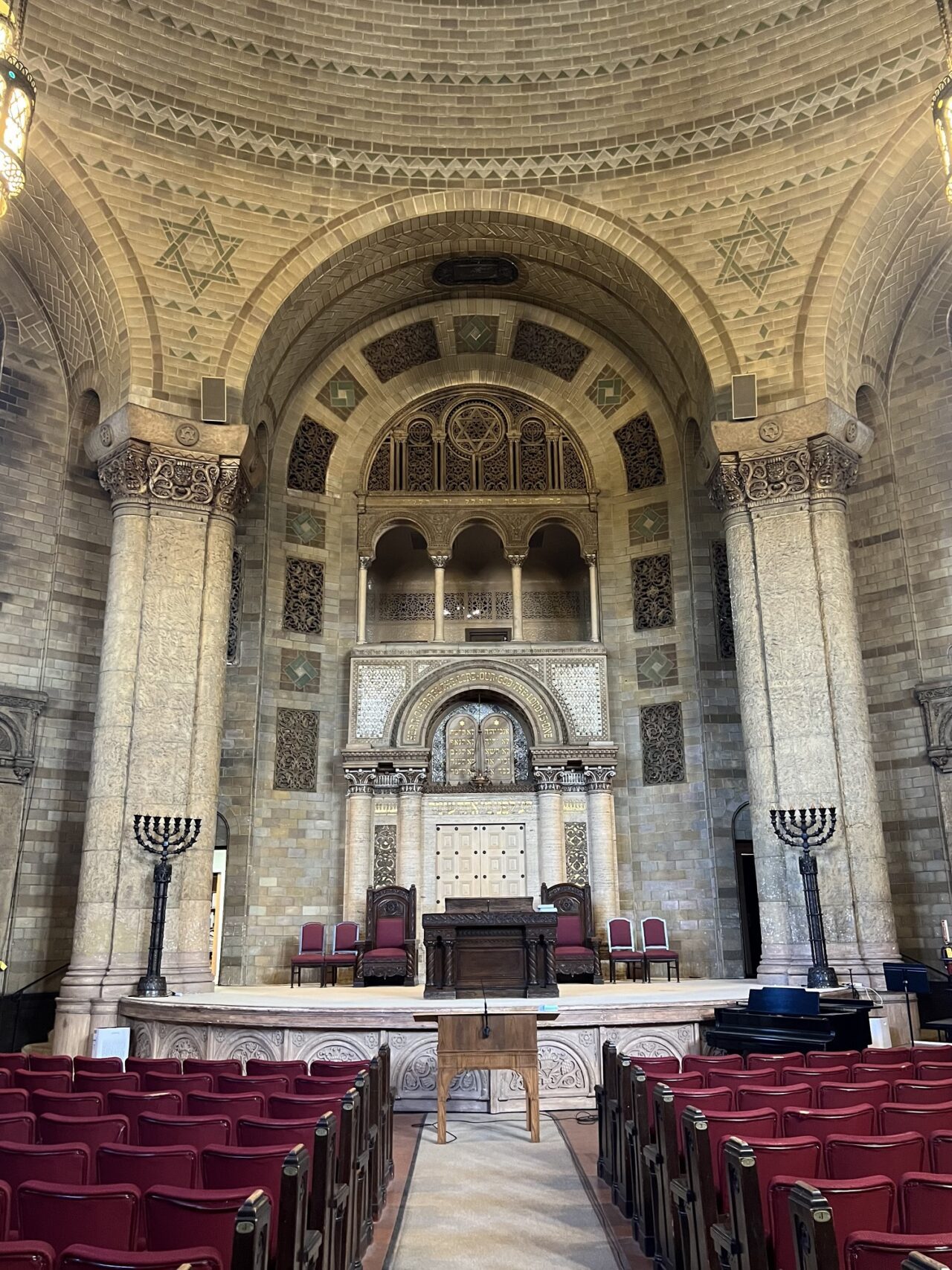 Interior of Temple KAM Isaiah Israel, 2022
Meet Your Guides
Joan Pomaranc
Joan Pomaranc is a longtime member of KAM Isaiah Israel (KAMII) congregation, a member of its board of directors, and a frequent tour guide for its landmark home in Hyde Park. She is the Senior Director of Advocacy and Special Projects at AIA Chicago and has contributed to all four editions of the AIA Guide to Chicago (most recent edition published in 2022). Joan is also a board member of the Chicago Jewish Historical Society. She has long connections to the Chicago History Museum: on the catalogue team for the Hedrich-Blessing architectural photography collection; as a researcher while a staff member of the Landmarks Division of the Chicago Dept. of Planning and Development; and as a volunteer in the Pioneer Life Gallery. Joan is a lifelong Chicagoan who grew up on the North Side, attending Temple Sholom but with ancestral roots at KAMII.
Rebekah Coffman
Rebekah Coffman is a historian and curator currently serving as Chicago History Museum's curator of religion and community history. She is a passionate believer in and advocate for the preservation and interpretation of local heritage through community-centered approaches. Her research interests focus on themes of religious identity and its expressions within the built environment through visual and material culture. She holds an MA in Historical and Sustainable Architecture from New York University and a BA with majors in Art History and Religion from Hamline University.