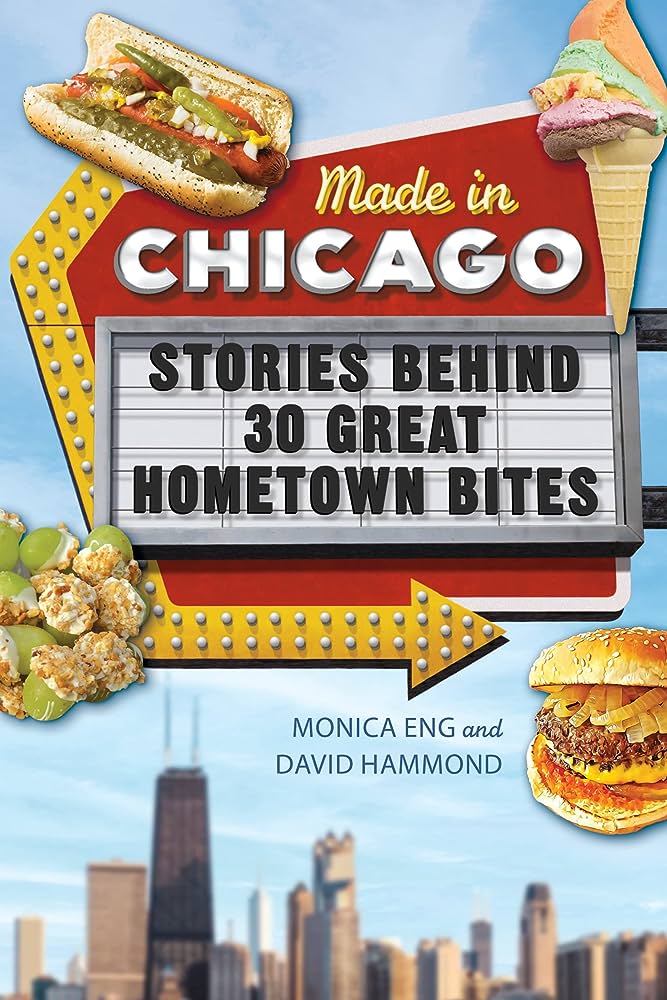 Get a taste of Chicago's food history with Monica Eng and David Hammond, coauthors of Made in Chicago: Stories Behind 30 Great Hometown Bites. Hear about the people and places behind the foods and how these flavors have helped shape the city we know and love today.
$15; $10 members
About the Authors
Monica Eng
Monica Eng is a reporter for Axios Chicago and cohost of the podcast Chewing. She has worked as a food, culture, and investigative reporter at WBEZ Chicago Public Radio and at the Chicago Tribune, where she was nominated for five James Beard Awards for writing.
David Hammond
David Hammond is Dining and Drinking Editor for Newcity/Chicago magazine. He regularly writes on food- and drink-related topics for Wednesday Journal and the Chicago Tribune. He is a founding member/moderator of LTHForum.com, a site celebrating Chicago's mom-and-pop restaurants.