Celebrate Labor Day at CHM! Join Joseph Rulli, researcher and author of The Chicago Haymarket Affair: A Guide to a Labor Rights Milestone and Chicago Marching: A History of Protest, Authority & Violence, for a presentation that delves into the history of the Haymarket Affair of 1886 and the social causes that accelerated the incident. A moderated Q&A will follow the presentation.
Free; RSVP required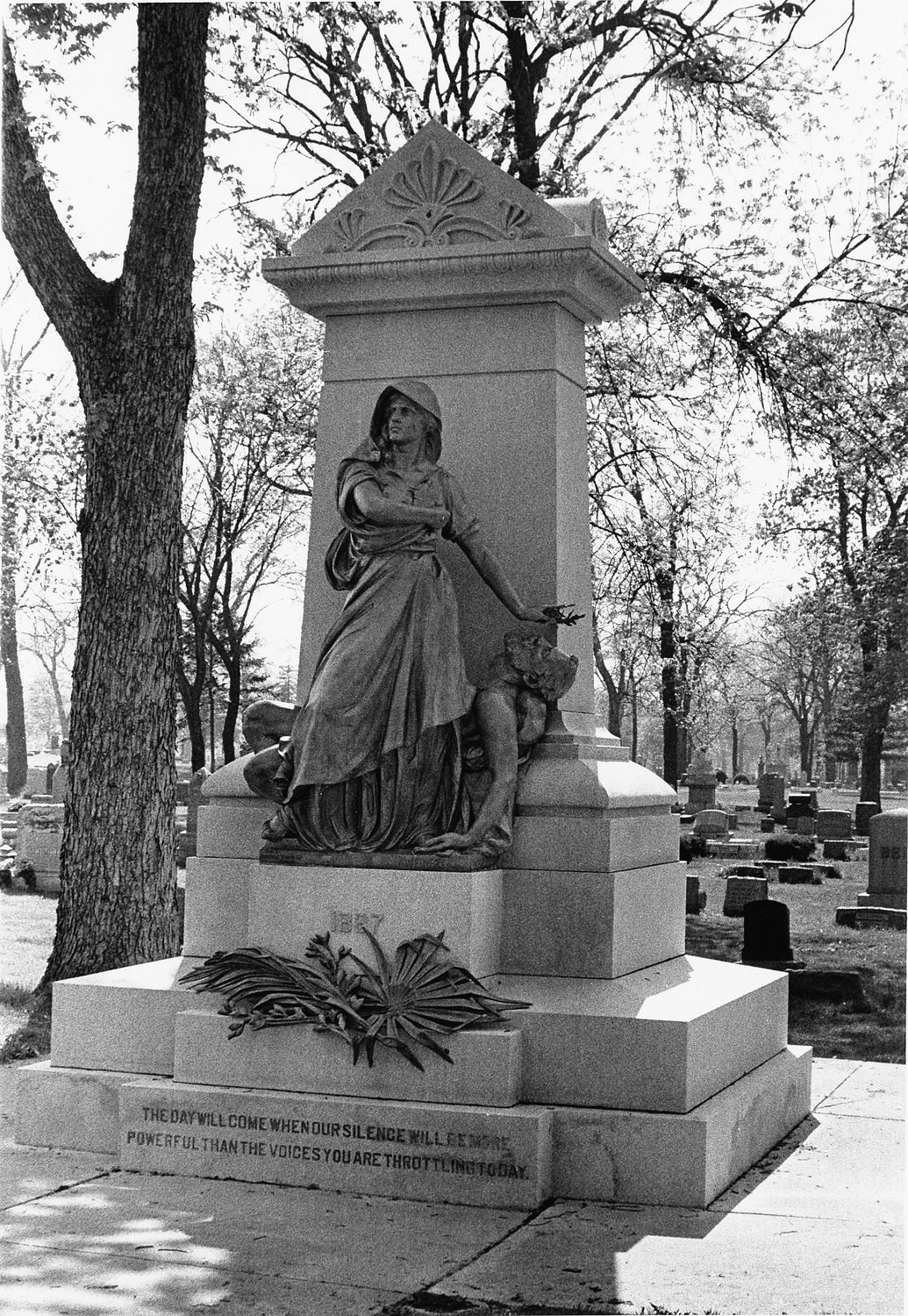 Front of Haymarket Monument at Waldheim Cemetery with statue and "The day will come..." quote. CHM, ICHi-052313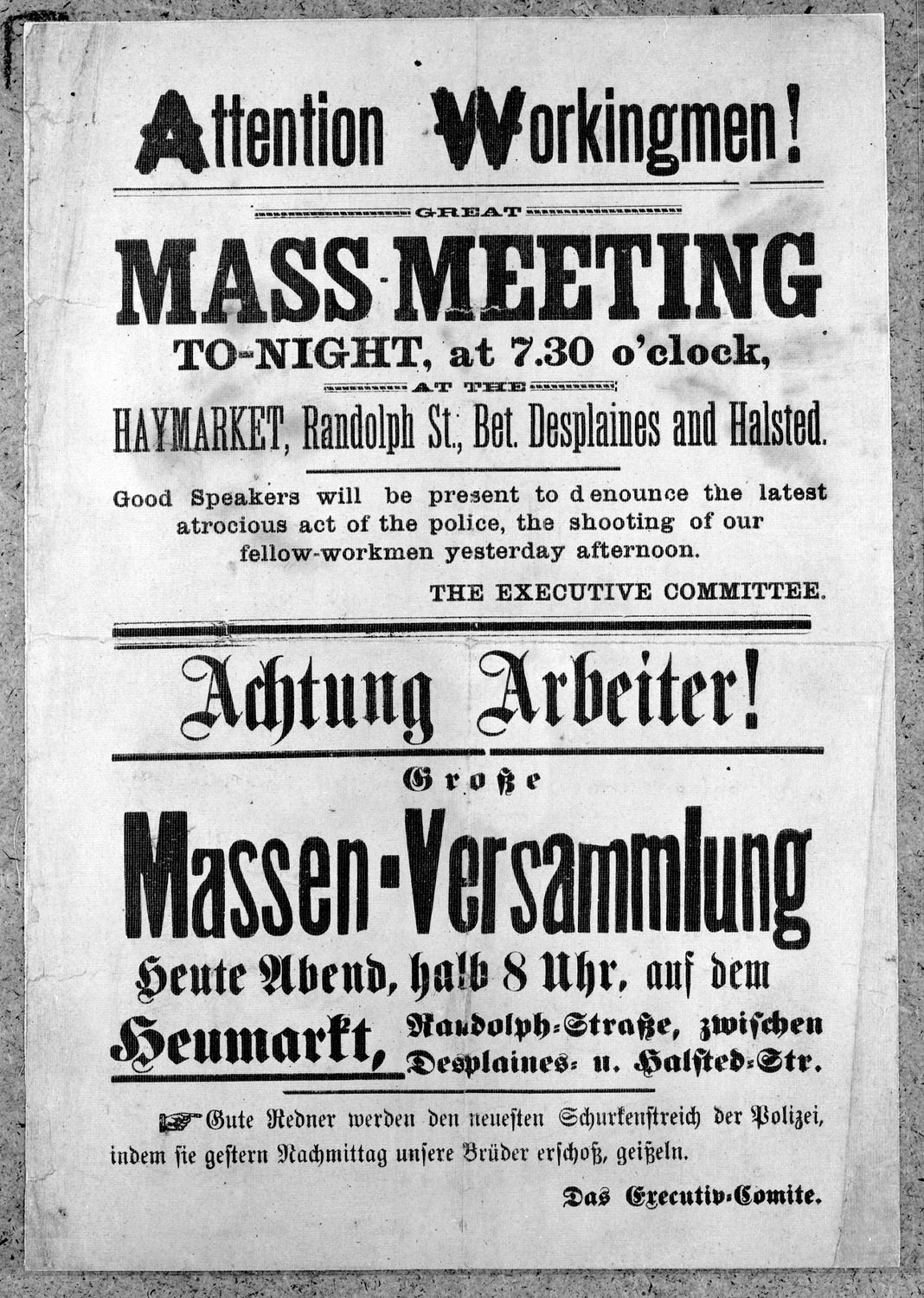 Broadside announcing mass meeting at Haymarket Square, 1886. CHM, ICHi-006214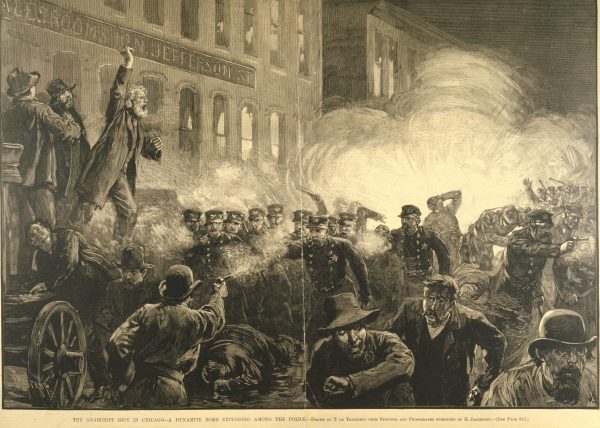 Illustration depicting Haymarket Square events, Chicago, May 4, 1886. Published in Harper's Weekly, May 15, 1886. CHM, ICHi-003665
Joseph Anthony Rulli
Joseph Anthony Rulli is a transplanted Hoosier, living in Chicago since 2006. A 1987 graduate of the University of Notre Dame (BA, history) and a 1992 graduate of St. Meinrad School of Theology (MDiv), he taught social studies, religion, philosophy, and history at the high school level. Rulli began writing as a career upon his arrival to his second city and has written a wide variety of works, including short stories, stage plays, multiple nonfiction works, and one novel.