Before the internet, world's fairs were a time when people from all over the world could come to one place to see new inventions and learn about science, history, and other cultures. Chicago has hosted two of them, which are represented by the third and fourth stars on the city's flag.
World's fairs were also places to have fun! Think about your favorite ride at the amusement park. Both of Chicago's world's fairs featured exciting rides: the one in 1893 had the very first Ferris wheel, and the one in 1933 had the Sky Ride, which had towers that were taller than any building in Chicago at the time.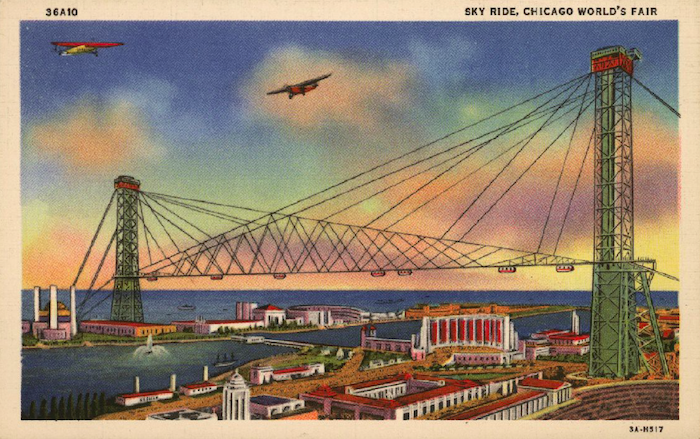 In today's activity, kids will use their imaginations to either recreate one of the rides or design one on their own.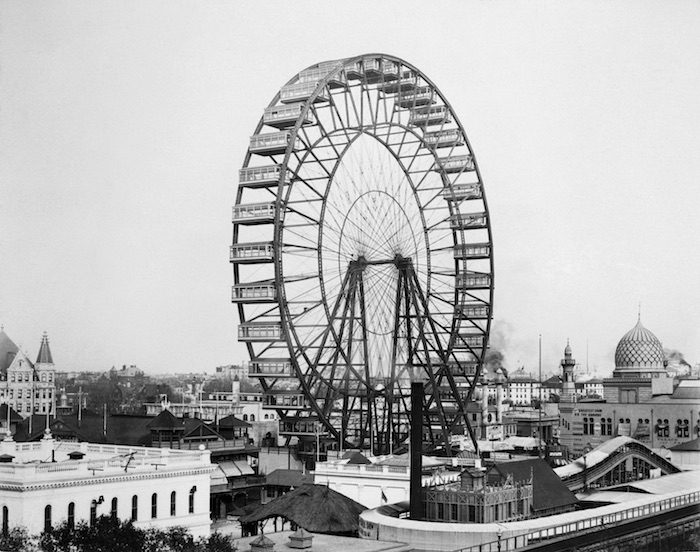 What's your idea of a fun ride? Look closely at the pictures of the Ferris wheel and the Sky Ride. Ask your kids to draw a picture of one of the rides or, using building toys, recreate a ride or build your own! Next, write a postcard to tell a friend or family member about it—is it fast? Does it go really high? What's it called? When your kids have finished, take a picture of their new ride and share it on social media. Use #CHMatHomeFamilies and browse to see what others have created.